Australians and sport – they have a history and they have a reputation. Aussie's like to play hard. Rugby and Aussie rules football are not for wimps or whingers. And then there's cricket – it might come across as a game for gentlemen, but that ball can, quite literally, be lethal.
The Australian association with danger and leaving the field with a few bruises has traditionally led to a sneering attitude towards American football. The padding and helmets were looked on with distain, and the game was seen as an inferior version of Aussie rules or rugby, for people who are frightened of getting hurt.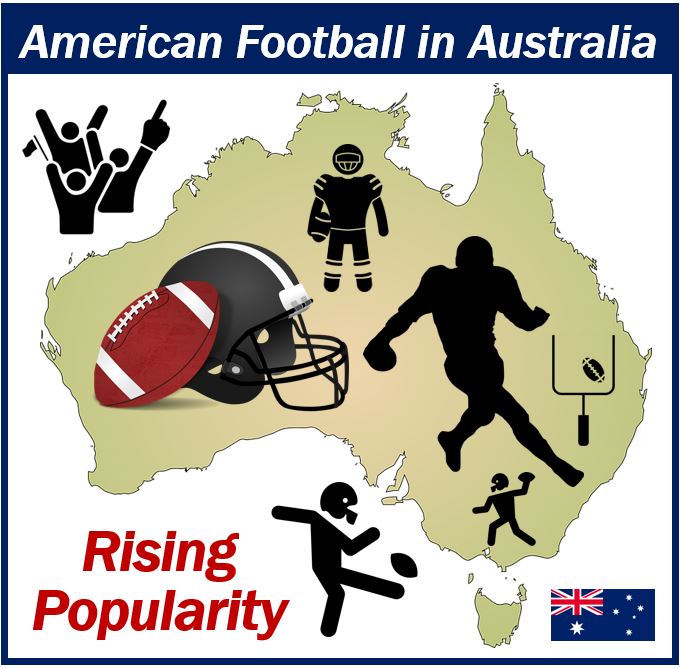 Changing perceptions 
All that, however, is starting to change. Despite the fact that it takes place on a Monday morning Australia time, more and more Australian venues are starting to host Super Bowl events. Luna Park in Sydney, for example, ran its first Luna Bowl in 2017, charging $150 per head for four hours of unlimited food, drink and entertainment during the game. It attracted 300 guests. Three years later, 1,000 people turned up for Luna Bowl 2000.
It's not just the razzmatazz of the sport's flagship event with its overblown halftime show and all the rest, either. Australians are coming to realize that American football is anything but "rugby for cissies" and the NFL is attracting a dedicated and growing following in Australia.
Broader exposure 
Part of the reason for the shift is sport's general globalization over the past three decades. Australian exposure to American sports began in the 1990s, when everyone went crazy over Michael Jordan, and at the same time, the likes of Joe Montana, Brett Favre and Deion Sanders were becoming international superstars.
American football was more of a slow burner in Australia than basketball, but the rise of the internet fanned the flames, and not just through coverage via US sport networks or the NFL's website. Aussies love betting on sport as much as they enjoy playing it, and there's no bigger event in any bookmaker's calendar than the Super Bowl. The Australian Casino Sites website shows an intriguing list of betting sites aimed at Australian punters, many of which offer sports betting odds for leagues across the globe, including the NFL. Visit their website to have a look through them.
Grass roots enthusiasm 
For all the love of placing a wager or of taking a Monday off work to sink a few cold ones and watch a TV screen, Australians are predominantly doers as opposed to watchers. It's participation that really makes the nation engage with a sport, and that, too, is on the rise across Australia. The National Gridiron League has existed for 30 years now, and the sport is overseen by Gridiron Australia, which coordinates both the domestic league and the country's national team.
Sport's globalization is here to stay, and as the American football infrastructure matures within Australia, it will soon be part of the nation's sporting fabric – after all, it's one of the few places in the world where you can go to celebrate Super Bowl Monday!