One of the many professions is photography. There are two different kinds of photos taken: ones for business and ones for amusement. But the images in both situations get blurry, which is a common problem. While iPhone users consider how to fix blurry pictures on iPhone, Android users inquire about how to fix blurry photos on Android.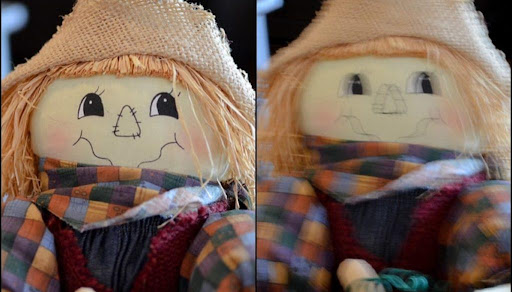 Users seek a means to repair blurry pictures since they are constantly looking for quick fixes and simple solutions that need the least amount of manual labor. This post will explain a few techniques for photo repair, enhancing image quality and present the wonders of Wondershare Repairit.
The Cause of Blurry Pictures:
There are five reasons why pictures are blurry:
Camera Movement:
When you view a picture at 100%, you will frequently notice minor ghosting or double-image if the blurring was brought on by camera movement.
Subject Movement:
The same type of ghosting, or double image, that you generally see with camera movement also occurs with subject movement, although you typically only see it in some regions of the image.
Lost Focus:
A picture that is entirely out of focus is uncommon. Since most people use autofocus and medium to small apertures while taking landscape photos, something is generally in focus—perhaps not everything or the most crucial elements.
Lack of Depth of Field:
It is a typical issue with landscape pictures. Suppose only a portion of the image is sharply focused, but the backdrop, foreground, or both are out of focus. In that case, you need to use a smaller aperture, you are focusing too close, or it is impossible to get everything sharply focused under any circumstances.
Lens Softness:
Sometimes lens softness causes the entire image to be blurry, but most of the time, it only affects the corners.
What is Wondershare Repairit?
Wondershare Repairit is a compact and user-friendly tool explicitly made to fix blurry pictures, damaged videos and files, no matter how severe the damage may be. This comprehensive program quickly repairs your damaged data.
It is a specialized photo and video repairing tool for Windows and Mac users that can fix blurry images and videos. It offers a sleek user interface with simple settings that let you quickly take complete control of the documents. The necessary program assists with the batch file, video, or photo repair.
How to Fix Blurry Pictures with Repairit?
Download and install Wondershare Repairit picture repair app first, then adhere to the steps beneath to fix blurry images.
Step 1: Choose your images:
Launch Wondershare Repairit. The "Add File" button will be visible in the center of the screen. Click on that to load the blurry image to repair from your PC or Mac device.
Step 2: Processing.
After choosing and uploading the images to the tool, you wish to fix, click the "Repair" option. The procedure to repair photo will start when you press this button. It might take some time.
Step 3: Repair and Save:
After the repair process, a list of all the repaired items will appear on the screen. Now that you have looked over the files, you may select the ones you want the software to fix. The application will save your files to the designated location when you click "Save Repaired files" and are satisfied with your selections.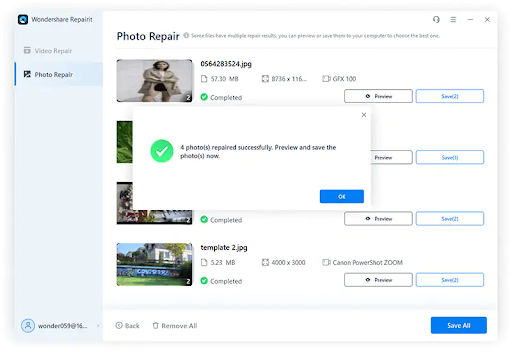 Why Choose Repairit to Repair Blurry Pictures:
Wondershare Repairit photo repair tool is something you should certainly try. It not only simplifies the process but also becomes a strong contender in the field. Concerning damaged or corrupted films and photographs, this program enables you to fix any little and significant problems.
The program is renowned for assisting users in only two or three easy steps to fix corrupted or damaged media files. It allows you to fix damaged files in a wide range of video and photo formats and is usable on most Windows and Mac devices.
Features of Wondershare Repairit:
Following are some of the features you would find in Wondershare Repairit:
Repair for Wondershare All picture corruption issues, such as unclear, gray, or blurry pictures, photos that won't open, missing headers, etc., may be fixed by it.
Repair damaged, unplayable, or otherwise unavailable images in various formats, including JPEG, JPG, CR3, CR2, NEF, NRW, RAF, DNG, ARW, and more.
Photo restoration is supported on various devices, including Win/Mac, mobile phones, hard drives, SD cards, and digital cameras.
The "Advanced Repair" option may restore seriously damaged images using a photo template.
Cons of Wondershare Repairit:
Cons of Wondershare Repairit are:
It cannot prevent the continued repair of many files while limiting the repair of a single file.
Some Strategies to Prevent Blurry Pictures:
Below mentioned are some things you should do before taking pictures to avoid blur:
Camera Holding:
Never use a shutter speed for a hand-held camera that is less than the lens's focal length. If you use a 100mm focal length, never shoot slower than 1/100th of a second.
Right Shutter Speed:
Use a quicker shutter speed for photographing action. Any movement will seem blurry if the shutter speed is too slow for the activity.
Support Camera:
It is recommended to hold your camera firmly against your sides while using both hands to support it. Stand in a relaxed stance with your feet slightly apart.
Use Tripod:
Of course, using a tripod is the most effective approach to remove the movement from your pictures. Set it securely to prevent a tripod from tipping over and damaging your camera.
Final Words
That is all there is to fix blurry pictures quickly. As you can see, un-blurring a blurry picture is simple and quick with the correct program, like Wondershare Repairit. You may take pictures with little to no blurriness by following a few easy steps mentioned in this post.
---
Interesting Related Article: "Ways to Improve the Images on Your Website"