Even if you don't get as excited as we do about the vagaries of package design, OPF boxes are really cool inventions. Most people won't be using these boxes all that often, but they can be an ideal fit for a number of different business models.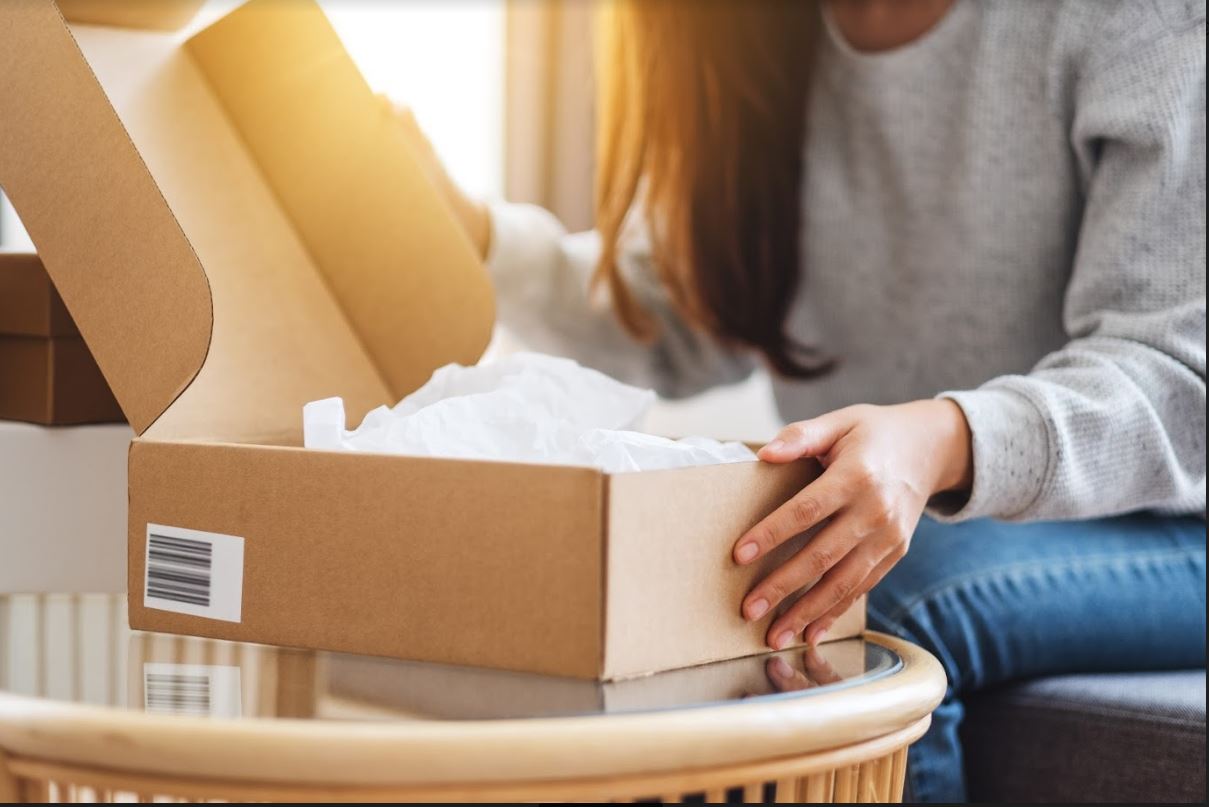 For those not in the know, OPF boxes are made from a single piece of cardboard and are designed to be easily snapped into place for easy construction and breakdown. An OPF box fully put together will often closely represent a book – but there's some variance in their dimensions and their general design.
Who Are OPF Boxes For?
As their book-like shape would suggest, OPF boxes are quite commonly used to ship books. An efficient supply line is predicated on a shipping model that allows you to minimize your used space as much as possible, and a box that fits like a book cover essentially fits that bill.
The ease of construction is another point in favor of OPF folder boxes. Their highly simplistic design means they can be assembled quickly and mindlessly. The most distinguishing features of OPF boxes are their clutch designs. That folding exterior gives you endless opportunities to customize a box that will really draw the attention of your audience.
A well-sized OPF box can be styled in the trade dress of your hottest new book release, or they could be folded into place to make a creative and expressive subscription box for your subscribers – or to send out a specially crafted care package for your family. The squat and square design of these folder boxes provides them with flexibility beyond just shipping out books.
What's the Best OPF Box?
We're here to talk about one specific, and specifically innovative, OPF box. The one-piece folder box from Box Genie is a classic that's elegant in its form factor but practically in its ease of assembly and usability. That would be all fine and well in its own right, but what really impressed us was how well these cute and quirky boxes meshed with Box Genie's approach to fostering creativity and design.
Customized Just For You
OPF boxes have a lot of personality, but there's only so much you can say with plain off-white or brown color designs. Box Genie offers both options, along with a third ultra-glossy white choice as well. But these are just a starting canvas for packaging that's all about positioning your brand where it needs to be.
The Magic White box type is definitely worth trying at least once. While it's the costliest choice in Box Genie's catalog, you might be surprised by how easily it fits your budget. Their high-definition printer produces some of the crispest results around, and they can manage incredibly high levels of precision without taking a lot of time.
And whatever you want, you can get. Build your box design from scratch, start with a template, or upload your existing art. They're all viable choices, and a quality customer service team can help with any questions you might have.
And Delivered When You Need It
It's really a convergence of smart innovations that allow Box Genie to better fulfill the needs of their customers than the competition. Your supply line depends on being able to package your product, and Box Genie strives to get every order packaged and out the door within ten days.
That holds true whether they're dealing with an order of 100 plain brown kraft boxes or 20,000. Try out one-piece folder boxes from Box Genie the next time you want to deliver some packages that your customers will really cherish.
---
Interesting Related Article: "A Guide to Purchasing A Used Commercial Box Truck"