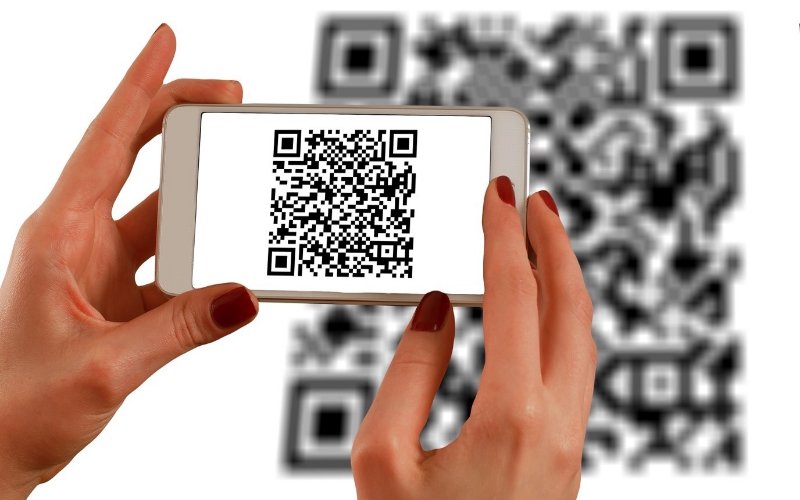 QR or Quick Response code is the future of payment. You'll no longer need a wallet because all of it will be easily manageable through a UPI QR code scanner available in a smartphone. Hassle-free money transfer using a reliable and innovative technique is the need of the hour, and UPI digital payments might just be the answer. 
What are QR codes, and how do they work?
A QR code is a 2-D matrix of binary codes that stores data. They are similar to traditional Bar Codes. The fact that they store more data and are easier to read makes them more useful. Nowadays, the QR code consists of 7 parts, each creating a specific pattern that gives it a maze-like look. Each element stores specific encrypted information that ranges from commands to codes. The more data it stores, its the structure becomes more complex.
QR codes have become a noteworthy part of our lives, one such application is QR Payment. When you make a digital payment using a QR code, the scanner identifies and deciphers the binary codes and enables you to send money directly to the receiver's bank account. It is similar to the IMPS platform, except for the fact that it is easier and somewhat faster than the latter.
The modern world is moving away from paper currency, and QR payments are being adopted everywhere at an unprecedented rate as the new way to initiate transactions. QR codes can be scanned from any surface, unlike traditional bar codes.  If you're wondering how to use QR codes for contactless payments, you're in the right place.
QR payment and UPI:
QR payments through the Unified Payment Interface have become a trend; we now find stores like fave India accepting QR Payment almost everywhere. The primary advantage is that making payment does not require any additional equipment apart from a smartphone which will usually have a UPI QR code scanner. 
A QR payment can be made using the following steps: 
You will have to open the UPI QR code scanner on your phone and point the camera toward the code at the cash counter or the receiver's QR code.

The code may take some seconds to be scanned.

Enter the amount (static QR code) or accept the pre-inputted amount (dynamic QR code).

Enter the relevant encryption code, and you are done with the payment.   
How secure are QR Codes for payment?
The data shared through the QR code is encrypted, which makes it secure. 

The customer's virtual address is not vulnerable, unlike in card transactions.

It also reduces the need to keep a wallet, making it a more reliable and safer way to carry money. 

Multi-layered encryption increases the security of the transaction to a greater extent.

Also, as UPI involves the use of virtual ID, the need to exchange credentials is eliminated, and the threat of fraud is reduced to the bare minimum.
What are the advantages of making QR payments?   
Money transfer happens in real-time, almost instantly. 

It is trustworthy and accessible at any time of the day.

UPI payment saves time as you no longer need to stand in endless ATM queues.

It is a potential solution to contain waste of paper.

It opens access to sections that may not have credit/debit cards.
QR codes have redefined how people perceive digital money transfers. Making payments using a UPI QR code scanner enables seamless money transfers without having to worry about anything else. The sender is in control of his money, and so is the receiver. The security and viability that come with digital payment make it easily adaptable and credible. 
---
You may be interested in: UPI vs Wallet vs Credit Cards: The Complete Comparison