Bookkeeping is the act of keeping the financial transactions of your company. Bookkeepers must record the activities of your company regularly in financial reports. These reports show your financial situation and the business's performance.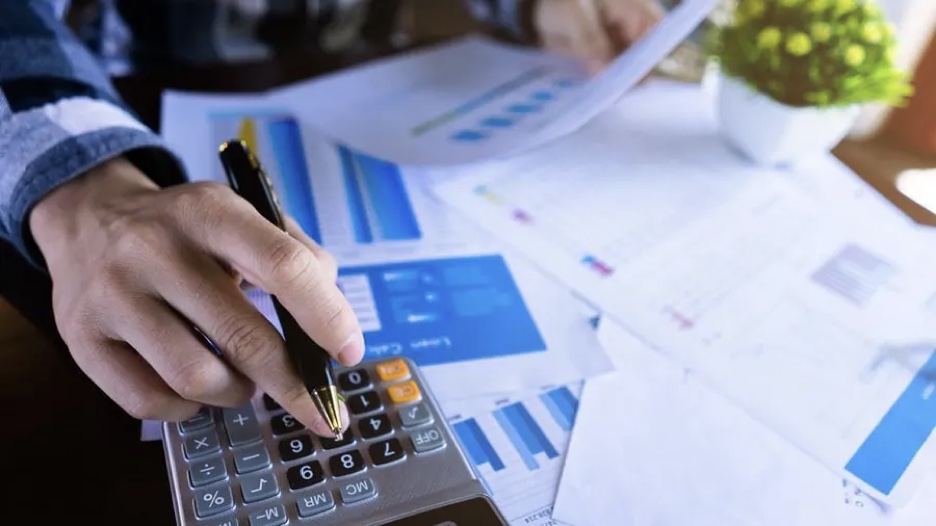 Alongside keeping books and financial records, bookkeeping services include:
In the process of preparing tax returns

Invoicing

Monitoring performance indicators

cleaning out books of accounts

Maintaining accounts receivables and paying accounts payable

Reconciliation of financial statements and bank statements

performing financial analysis or budgeting

Management reporting
It is crucial to keep in mind that bookkeeping differs from accounting. Bookkeeping involves keeping daily financial records. Therefore, bookkeepers accumulate financial data with the aid of which financial statements or books of account are made.
Accounting involves creating, reporting, analyzing, and summarizing financial information bookkeepers collect. Accounting reports provide an overview of your financial situation and the efficiency of your business.
The bookkeeping process typically employs a double-entry method where every event or transaction is recorded at a minimum in two nominal ledger accounts.
Why Is Bookkeeping Important?
If a well-organized bookkeeping system can be established, companies have the knowledge and data to make the most informed financial decisions. The tasks, like creating the budget, preparing for the coming financial year, and preparing for tax season, are made easier when books are kept in order.
Bookkeeping Services: What They Do
Bookkeeping services provide a three-tiered approach for creating and maintaining your business's general financial procedures and management. A specialist in accounting software develops the first one.
They will create the accounting data file to ensure that it is tailored to the needs of your business and the individual. They will ensure you can access the accounting software and reports you need.
Let's explore some of the most important as well as additional bookkeeping services bookkeepers can offer to your company:
Data Entry
The process of recording financial transactions is called data entry. That is, keeping track of what is brought in and out of your company. It's the base of accounting and bookkeeping since accurate financial information is essential for preparing financial statements. This is because a clear financial record can help the business owner and other stakeholders have a complete and honest view of how your company is performing.
Bank Reconciliation
Bank reconciliation is an approach to comparing financial transactions recorded in your books of accounts with the transactions that appear on your statements from banks. The reason for doing bank reconciliation is to ensure that the financial transactions in your accounts' books are consistent with those reflected on your bank statements. Bank reconciliation is essential for the business because it aids in identifying and rectifying data entry mistakes or transactions that are not noticed.
Accounts Receivable, Accounts Payable and Payroll
A bookkeeper ensures your clients are invoiced, and payments are made on time. Additionally, he ensures that any outstanding payments due to vendors are settled promptly and without a cash shortage. He also ensures that the bills are paid on time so that everything runs smoothly and smoothly in delivery and the delivery of credit from suppliers.
In addition to ensuring accounts payable and receivable, a bookkeeper handles payroll functions. This entails calculating employees' salaries while adjusting deductions and ensuring that the net salary is paid to employees on the due date. A timely payment of wages will ensure that your employees are satisfied. In addition, having a properly run payroll is crucial from the compliance perspective.
Monthly Financial Reports
There are a variety of financial reports that bookkeepers need to produce each month to keep track of the performance of their business. A few of these statements include: 
The balance sheet is a document that provides your company's most present financial position.
Profit and loss is a report that tracks expenses and earnings and reflects whether your business is profitable.
A cash flow statement is an account of cash transactions of all kinds and displays the amount of cash in hand that the company has.
Accounts receivable: a report that shows the debtors' or the amount to be paid by customers and the date these receivables are due.
Accounts payable is a statement that reflects the amount owed to creditors or the amount that must be repaid to the suppliers and when these payments are due.
The reports will tell you if your company is profitable and whether there is enough reserve cash to cover the demands of its day-to-day business needs. If the reports are not accurate to your bookkeeper, they could impact your business's forecasts, customers' payment terms, and the amount of business expenditure.
Bookkeeping Services: How They Can Help Your Business
We still need to explore a subtext, and it's crucial to discuss it. Since every job the bookkeeping service performs is crucial to the financial health of your company, it's the structure they employ that can make an impact.
The bookkeeping services ensure a regular financial procedure that enhances the overall health of your business and assists in creating and fostering uniformity in the process of monitoring, payment, and reporting. The benefit of this is immense as it shields your company from various risky and costly risks.
A large part of the value of this process is that the bookkeeper in full charge collaborates with management from different departments to review purchases and prepare expense reports. The job can include more than just a lot of organizational, management, and math abilities; a bookkeeper should be able to communicate with people to do the task successfully.
The team also works to cut down on the overall cost of your business. They will ensure your books are properly maintained to avoid costly errors, penalties, charges, and fees. They will also help you identify the waste and improper management of your supplies and inventory. This will save you time because you'll not have to attempt these tasks yourself. In addition, having access to current financial statements immediately is a huge benefit.
It's not a secret that bookkeeping services save your company time and money. But, the procedures and consistency brought about by a single service can boost the endurance and effectiveness of your business, thereby making you more profitable in the years to come.
---
Interesting Related Article: "5 Tips for Managing Your Customer Receivables"