Azur Lane is a tactical 2D slider, naval warfare game that has earned nods from the anime-loving gaming community worldwide. It has been developed by Yostar limited. It has over one million downloads since it has been available to play online. So far, it has received one hundred and thirteen thousand reviews and received an excellent rating of 4.4/5. The game comes laced with such features and beautifully detailed and distinct modes that any person will fall in love with it in no time!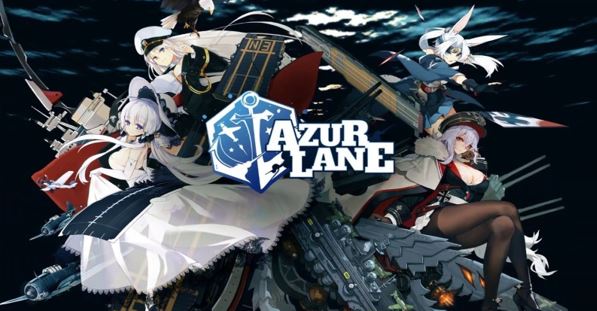 The game offers you full authority to develop yourself as a naval commander. You can build your flotilla of ships of war, a constituent of up to six warships. These warships serve the sole purpose of wreaking havoc on your enemies.
You can upgrade these ships, determine the strategies they will deploy when put to sea, and exchange them for new ones when the time seems ripe. Hence this game gives the word "customization" a new meaning. Moreover, you don't have to be dependent on your lot as far as warships go. You can win great warships worldwide using this game, provided that you appear on the winning side against your opponents in particular battles.
The game has two different modes of play. You can choose AI to strategize on your part, thus allowing it to make the tactical decisions while you take the helm at the weapons station. With this mode in play, you can hone your aiming and timing skills and perfect the art of delivering relentless and on-target bombardment to your enemies.
The advantage of this setting is that it doesn't take your mind off the action. You don't have to worry about things like formations and the right time to introduce reinforcements as you sink ship upon ship of those who defy your dominion! The decisions taken by AI take countless tiny pieces of information into account, which we humans often overlook, so it's a handy feature to have!
As the saying goes, "to each, his own." If playing war-general is your thing, then this game puts you in the driver's seat and lets you do just that. You can strategize, align your ships in undefeatable formations, and make all the minute decisions at the time of battle. You don't miss out on the action, though, as you can still shoot the enemy's ships and sink their fleet deep under the sea!
What makes this war game genuinely unique is the intriguing storyline that takes new turns at every level, such that your interest in it is always piqued. At each stage of the game, you are introduced to breathtakingly beautiful anime characters.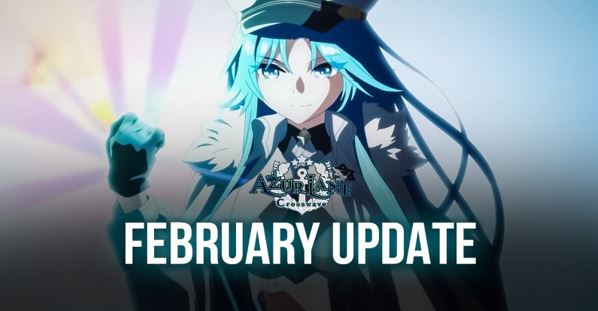 The talented developers have put so much effort into it that the anime characters that they have managed to come up with are a marvel to behold! All in all, this game will take you through an unfathomed adventurous journey filled with danger, love, and shouts of "port" and "starboard" all along!
Is LDPlayer the best Emulator to play Azur Lane on your PC?
Ever since its launch, LDPlayer has solidified itself in the Android Emulator arena and made itself distinct from its competitors. An Android Emulator is a computer application that allows you to run Android applications on your computer seamlessly and without any hassle.
LDPlayer is one of the most trustworthy Emulators going around and comes with absolutely cutting-edge features, making it the Emulator of the first choice for gamers around the world. The support team of LDPlayer complements the variety of features offered in it. You can reach for their Facebook page whenever you need help, and your queries are handled instantly by their staff. The rate of customer satisfaction is also really high.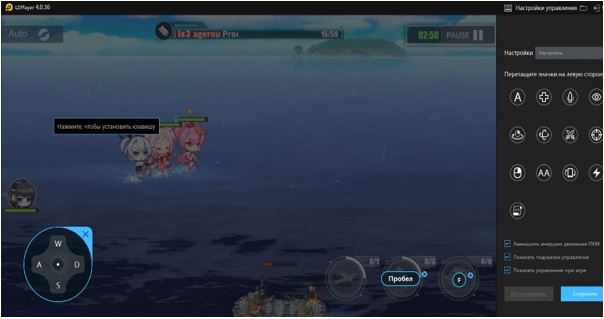 If you were looking to enjoy Azur Lane, then you should do so with LDPlayer. The benefits of using LDPlayer are immense, and you will always thank yourself for your decision. Here are a few main advantages that you'll get if you were to enjoy Azur Lane on PC using LDPlayer:
Multi-Instance Feature:
This feature of LDPlayer allows you to play the game across multiple instances/accounts at once. This feature is beneficial in games like Azur Lane, where many of the game's rewards are linked to the amount of time spent. Multiple instances mean that your rewards will also multiply within the same amount of time consumed!
Synchronizer Function:
LDPlayer also brings in its remarkable Synchronizer function, which allows you to use one instance in a specific manner. The commands given to one example are replicated across all the instances. It makes your work easier as you don't have to go through mundane work just to make a single kind of change across all instances.
Gamer-Oriented Features:
The functions of LDPlayer are molded to solve the problems of this day and age. LDPlayer enables you to utilize the entire processing capacity of your computer system, thus providing a snappy, glitch-free experience while maintaining the health of your system. This and a wide array of other features means that your search for a powerful Android Emulator to play your games on ends right here with LDPlayer. You need to go no further as everything you need is right here!
How to download Azur Lane on your PC using LDPlayer
The process to download Azur Lane on your PC is relatively straightforward. For your convenience, it is presented in simple words below:
Download and install the LDPlayer emulator on your PC.
Sign into your Google account or find a minute to make a new one.
Search any of the three available stores of LDPlayer for Azur Lane.
Download Azur Lane by clicking the same on the screen.
As soon as the game is installed, LDPlayer will let you know with a notification.
As an alternate method, you may download an APK file from any website of your personal preference and drag it to LDPlayer to enjoy the game.
Conclusion
It would be fair to conclude that Azur Lane is the epitome of a superb naval war game. It is super-interactive, comes with a solid storyline and provides you with a lot to do as you take on sea battles around the world. It's a boredom killer and you are sure to enjoy it a lot. More so with LDPlayer, which will allow you to play the superb Android game without losing the comfort of playing the game on PC!
---
Interesting related article: "What are eSports?"