Many investors want to remain anonymous. Sometimes this is due to a reluctance to pay taxes. But more regularly, even law-abiding traders choose not to advertise their activities in order not to attract the attention of scammers.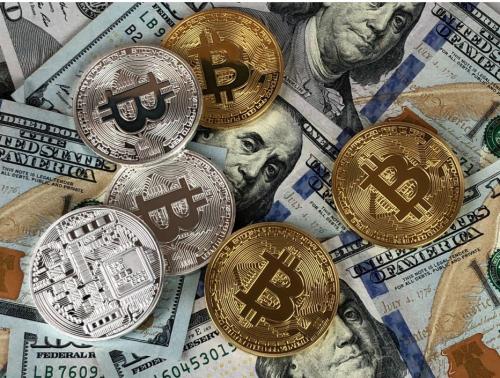 If you are looking for a reliable anonymous crypto exchange, in this article, you will find where to find such options. You will also learn about the degree of data encryption in different currencies and different exchange services.
Cryptocurrency Exchange Scheme in Simple Words
If you want to remain completely anonymous, you have several options:
Choose a crypto exchange that allows unverified users to trade. Usually, this method has disadvantages: small limits on the amount and number of transactions, high fees compared to participants who have verified their identity. Also, almost all exchanges that work with anonymous users do not offer the sale of cryptocurrencies for fiat money.

Online crypto exchangers, like godex.io service. The downside is the fixed rate. But you will receive coins almost immediately, and even a schoolboy can easily figure out the trading interface. Also, such exchangers do not require registration. You just need to indicate the address of the wallet, the number and type of coins you are giving away, and the type of coins you want to buy. The built-in calculator will automatically show the amount that you will receive, taking into account the site's commission.

P2P platforms are like a social network that unites people who want to sell or buy coins. There is no trading interface here. You can only read user reviews from other users. The way in which you transfer the coins to each other should be discussed with your partner.
Tips to Follow to Keep You and Your Coins Safe
If you do not plan to trade on the exchange every day, withdraw coins directly to your wallet. If you used an online exchanger, the coins will immediately appear in your personal wallet. Use only trusted services, as there are many fraudulent sites. The first thing that should alert you is that the course is too profitable. Remember that if someone else owns your secret key from the crypto wallet, then they can withdraw your coins at any time. If during the exchange you are not sure that the amount is correct, double-check the total on several online calculators.
The Risks You Bear When Making Transactions with Cryptocurrencies
There are two main risks:
Be deceived in a P2P transaction or when trading through a fraudulent website.

Lose most of your investment if the purchased cryptocurrency rate drops sharply.
---
Interesting Related Article: "Cryptocurrency Trading – A Crypto Engine Review"