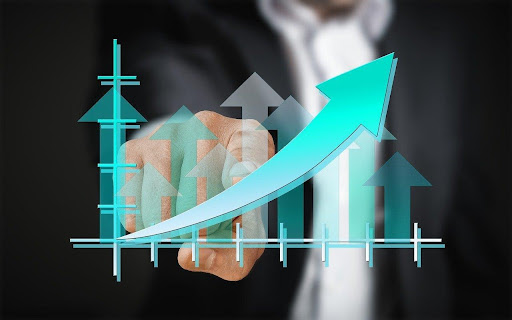 It can be difficult to start a business. You have to juggle a lot of different balls, from coming up with a clever and innovative idea to building a great team to market your product or service. A successful entrepreneur from Dallas, TX, Anthony Farrer who started The Timepiece Gentleman, wants to share nine important tips for starting a successful business. He knows that it can be quite challenging and hopes that these tips will help you kick-start your own business.
Benefits of Starting Your Own Business
There are many benefits of starting your own business. For one, you're in control of your own destiny. You get to call the shots and make all the decisions. This can be both exhilarating and scary, but it's definitely empowering.
Experts at the Timepiece Gentleman believe that another benefit of starting your own business is that you have the potential to make a lot of money. If your business is successful, you could end up making more money than you ever dreamed of. Of course, there's also the risk that you could lose everything if your business fails, but that's the case with any venture.
Finally, starting your own business can be incredibly rewarding. Seeing your business grow and thrive can give you a tremendous sense of accomplishment. Knowing that you built something from the ground up is an amazing feeling.
Important Tips for Starting a Successful Business
Now that we've looked at some of the benefits of starting your own business, let's talk about how to do it. These tips will help you get your business off the ground and set you up for success.
1. Come Up With A Great Idea
The first step to starting a successful business is developing a great idea. This may seem like an obvious statement, but it's worth repeating. Your business will only be as successful as your idea, so developing something truly innovative and unique is important.
Think about the problems people are facing and try to come up with an original solution if you can tap into a trend or utilize cutting-edge technology, even better. The more unique and interesting your idea is, the better chance you have of success.
2. Build A Strong Team
No business can succeed without a great team in place. When you're starting a business, it's important to surround yourself with people who are just as passionate about the venture as you are.
Look for people who complement your skills and who you can trust to help you grow the business. A strong team will be instrumental in taking your business to the next level.
3. Focus On Marketing
Another important tip for starting a successful business is to focus on marketing. You may have the best product or service in the world, but it won't matter if no one knows about it.
Make sure you're spending enough time and money on marketing and advertising. Try to come up with creative and effective ways to get your business in front of potential customers. If you can master the art of marketing, you'll be well on your way to success.
4. Be Willing To Adapt
Anthony Farrer of The Timepiece Gentleman says you have to be willing to adapt. The world is constantly changing, and your business will need to change with it. If you're not willing to adapt, you'll quickly become outdated and irrelevant.
Stay on top of industry trends and make changes to your business accordingly. If you're not afraid of change, you'll be in a much better position to succeed.
5. Do Your Research
Before you even start thinking about your business idea, it's important to do your research. This means understanding the industry you're entering, your target market, and your competition. You should start putting together your business plan once you have a good grasp of everything.
6. Have A Strong Business Plan
Your business plan is crucial to the success of your business. It should outline your business goals, strategies, and how you plan on achieving them. Without a strong business plan, it will be very difficult to make your business successful.
7. Focus On Customer Service
Make sure you provide excellent customer service. This is one of the most important things you can do to ensure repeat business and positive word-of-mouth.
8. Stay Ahead of The Curve
In order to be successful, you need to stay ahead of the competition. This means always being on the lookout for new trends and technologies that could benefit your business. By keeping up with the latest industry trends, you'll be able to stay one step ahead of your competitors.
9. Persevere
Starting a business is not easy, and there will be challenges along the way. The key is to persevere and never give up on your dreams. If you stay focused and work hard, you'll eventually achieve success.
What To Do Once Your Business Is Launched
Once your business is up and running, you need to focus on growth. This means expanding your customer base, increasing sales, and finding new ways to improve your business.
Try to set realistic goals and work hard to achieve them. Stay focused, and don't get discouraged if things don't go as planned.
Final Thoughts
The Timepiece Gentleman's Founder, Anthony Farrer, knows that starting a successful business is not easy, but it's definitely possible with the right tips and advice. Make sure you focus on marketing, have a strong team in place, and are willing to adapt to change. Stay ahead of the curve and persevere through the challenges. These are all important things to remember if you want your business to be successful.
---
You may be interested in: Things to consider before investing