"Éclair" launches, first Android app built for Bitcoin's Lightning Network
The first Android app built for Bitcoin's Lightning Network (LN) launched on April 4.
Paris-based tech startup ACINQ released the Éclair wallet, which the company describes as being a "next generation, Lightning-ready Bitcoin wallet."
The wallet can be used as a regular Bitcoin wallet but also has the ability of connecting to the Bitcoin Lightning Network for "cheap and instant payments".
The wallet is compatible with Android devices versions 5.0 or newer. It comes after ACINQ released its desktop version of eclair software implemented on mainnet on March 28, 2018.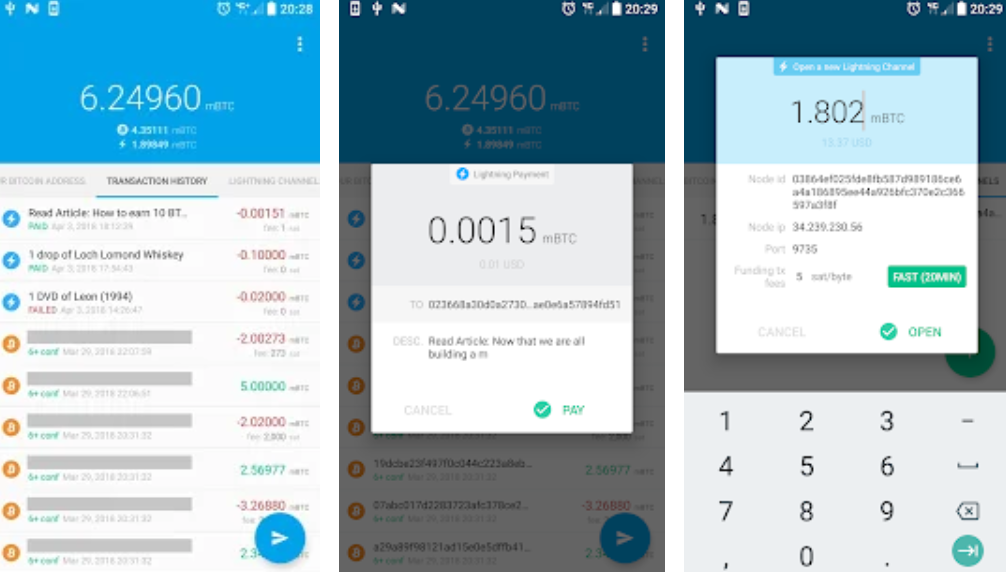 The Bitcoin Lightning Network is a "second layer" payment protocol operating on top of the Bitcoin blockchain. Its use of payment channels allows users to make transactions with other parties directly rather than broadcasting their transactions to the public blockchain – avoiding expensive and time-consuming interactions with the blockchain.
Because the LN functionality is opt-in, the wallet is able to behave like a regular spv on-chain wallet. On-chain transactions sent by the wallet are segwit transactions, benefiting from a fee discount compared to legacy transactions and because segwit is fully backward compatible the wallet can send/receive transactions to/from all bitcoin wallets.
— ACINQ (@acinq_co), tweeted the following on April 4, 2018:
"The release is just the latest in a series of major steps to mainstream adoption LN has made since the start of the year."