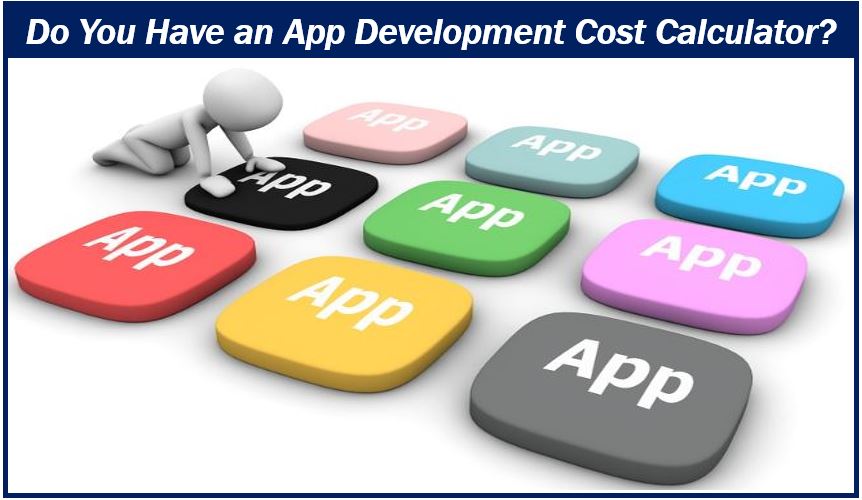 Whether you use a smartphone or tablet, let's be honest, apps have become part of our daily lives. And, as the mobile revolution continues to grow, now's the best time to start working on your app design. But, when you estimate app development costs, build costs can vary.
Factors that affect costs can include the platform, (iOS, Android, Web, Hybrid), security, data storage, and social media features. Other factors include design (template, stock, custom, professional), user experience (UX), and administrative and utility features. Then there's functionality and what you want your app to do. Will it be for gaming, communications, sports, business, or general use?
Creating an app isn't as expensive as it sounds when you have the right type of app calculator to help streamline your build costs and time estimates. Also read about mobile app development costs in the Ramotion blog.
Here are a few of the best app calculators to get you started.
Best App Cost Calculator
If you're interested in getting an app costs estimate, use an interactive calculator from an app development company like Agicent. These calculators are specially designed to walk you through common questions that can help pinpoint your startup costs.
A few of the best app development cost calculators include:
Agicent
Agicent is a world-renowned mobile and web app development company. They specialize in helping startups, publishers, as well as enterprises reach their goals with solutions tailored specifically for them. They specialize in creating refined front-end applications for a variety of devices including iPhones, iPads, Android platforms and Wearables and strive to create the best user experiences possible with cutting edge technology.
App Development Cost
When you use App Development Cost Calculator, you will start with a simple questionnaire. Then send your name and email for your estimate. The benefit with this calculator is you can receive proposals from different development companies.
The calculator provides minimum and maximum cost estimates. It also includes the time frames which some of the other calculators don't include.
Advanced Development Cost platforms include iOS, Android, Web and Hybrid.
Progress Kinvey App Estimator
With the Kinvey estimator/calculator, you're given 16 questions about your app build. A benefit with this calculator is you can view the savings when using the cloud as your infrastructure. Kinvey offers helpful data below the questions. For example, when asked, "How important is the data experience for these apps? Beneath the answer box, Kinvey explains how they can boost productivity 6x for complex data requirements.
A lot of the interactive calculators don't offer additional information until you email them for an estimate.
Kinvey platforms include iOS, Windows, Web, Android and Blackberry.
VenturePact Mobile App Calculator
VenturePact's interactive calculator asks 9 questions to help estimate your app build budget. You'll start with questions like "Which Platform You Want To Use?" and "How will users login?" Your cost estimate is shown in the upper right-hand corner of your screen and it increases based on your selection.
After you input your selections, there's a box to send your name and email address to receive a detailed estimate.
VenturePact platforms include Android, iOS, Windows Phone and Hybrid.
BuildFire
The BuildFire calculator includes 14 questions. At the top of the screen, it shows how much money you can save by using BuildFire and how many hours you'll save. The timeframes are helpful because you need a timeline estimate for your app development.
BuildFire is one of the only app dev calculators that give an hourly estimate built into the calculator. With a side-by-side comparison, you can see prices per hour for offshore, nearshore, local developers, and Silicon Valley level agencies. Slide the bar to make your selections and hover over each option to see cost estimates and timeframes.
BuildFire platforms include Android, iOS and Progressive Web App (PWA).
App Press
App Press uses 11 different questions regarding your app preferences. It's a bit limited in its custom features, so you can't pinpoint an exact estimate from the calculator's range. The benefit is it's a simple format on one page that only requires basic "yes" or "no" answers.
App Press platforms include Android, iOS and Both.
Bottom Line
Your app calculator can help simplify your cost estimates. Comparison shop as each app development company has different rates and features they offer. While it's tempting to reach out to individual app designers online, sometimes it's better to have everything in-house. You won't have to worry about screening applicants or hiring the wrong developer or designer.
A development agency, while a bit more expensive, can make for a more consistent process. Lastly, don't be afraid to change your app or update its software. You might find that there are additional features you want to add once you see your app start to come together!