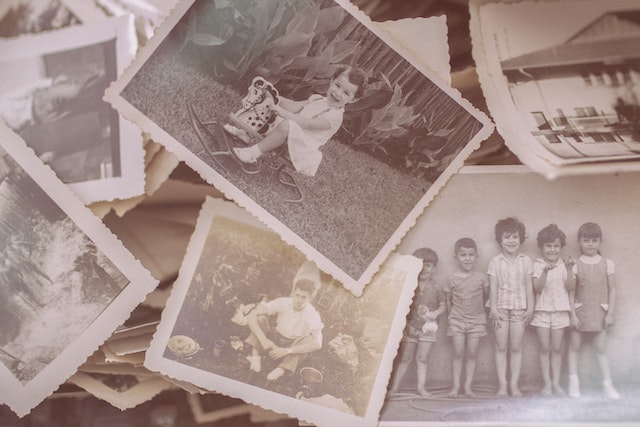 Technology has been blessing us with the latest and newly built cameras but nothing compares to the aesthetics of retro and vintage photos. We are always on the hunt to find a good app with realistic effects of vintage vibes. 
Although social media apps like Instagram and Snapchat deliver tons of filters with varied effects including the ones that can make your pictures come across as retro, the need for an impressive app in this regard is highly in-demand. The appeal of black-and-white filters and grainy images is rapidly increasing, and probably this is why you clicked on this article. 
Stress no more, because in this article we are going to walk you through some of the best apps to make your photos look vintage. 
So, without much further ado, let's get started. 
1. 1998 Cam
As the name already indicates, the app is designed to cater to people who are fans of the analog film stock from 1998. The pictures you take using this app resemble the time of '98. It proudly houses more than 100 retro filters including vintage black-and-white, grain, light leak features, dust, and the signature of the time stamp on the filters of Polaroids. 
You can download this app from Google Play and App Store right now if only your device is connected to an internet connection. All the apps mentioned in this article require the internet to download and sometimes, to unlock premium features. 
For this, you will need a provider that offers unlimited data. We recommend getting a subscription to RCN since it is countrywide known for its impeccable speed and connectivity, which allows you to download as many apps as you want. To get more information on its installation process and plans and packages, you can contact the customer support of RCN en Español (as Latin Americans) and get started with using this amazing app. 
2. Huji Cam
Hands down, Huji Cam is the most popular app you can find for all the retro feels. From social media influencers to bigshot celebrities, everyone uses this app to make their pictures look more appealing and aesthetically pleasing. 
Essentially, Huji Cam makes your pictures look like they belong to the era of the 1990s by providing an extensive range of filters including different types of designs in the light leak. 
The interface turns your mobile into a camera from olden times. The lens for a user to look through makes the experience feel genuine. Moreover, you also have an option of entering the full-screen mode and including time stamps to make the pictures look more real. 
Speaking of which, you can customize the time stamp in different styles and dates to make the picture look more vintage. Like in the olden days, the user has to wait for a few seconds for a picture to be "developed". Additionally, you can edit the pre-existing picture in the app, if you purchase the feature. 
3. Afterlight
Afterlight is an impressive app with amazing features to turn your pictures vintage. Several filters in this app are created by photographers, which makes the final result look more like a work of a professional. With this app, you can expect new filters to keep getting included in the library, and this has certainly been a reason for its massive popularity. 
The different tools included advanced curves, HSL, gradients, and grain effect. Impressively, there are over 130 unique and wonderful filters for you to choose from. Each one of them offers you top-notch quality with real film textures and great editing tools. 
In addition to this, you can unlock various other features upon getting a subscription to its premium version. All in all, Afterlight should be on every retro fans list, if you want to turn your pictures into an image of vintage times. 
4. Argentum 
Argentum is a Red Dot Award-winning app that is specially designed for fans of black-and-white photography. To help you understand the app's potential; six of its filters have been designed while keeping the work of well-known throwback artists – Ansel Adams, Henri Cartier-Bresson, Yousuf Karsh, Dorothea Lange, Garry Winogrand, and Irving Penn. 
Argentum is thought to be the only app that can process Live Photos in real-time. To capture landscape pictures, the app recommends using the Ansel Adams filter. This filter is used to increase contrast, lighten reds and greens, and darken the blue colors in the image. 
On the other hand, for portrait images, the Henri Cartier-Bresson gives a warm effect and also produces a softer quality picture. Just like Huji Cam, the user interface of Argentum also takes inspiration from the '70s and '80s. 
Wrapping Up
One of the most trending filters on Instagram and Pinterest these days is the ones that make your images look retro and vintage. Whether it is black-and-white, grainy, Polaroid, or light leaks, such types of effects turn your pictures appealing and Instagrammable. For filters like this, some of the best apps are highly in demand. 
The good news is, you can download all these apps on your iOS and Android app with just one click. In this article, we have listed some of the best apps in this arena of retro and vintage filters. Use these apps, and change the entire aesthetic of your social media profiles. 
---
Interesting Related Article: "How to Increase Photo Resolution on PC, Mac, and Online"