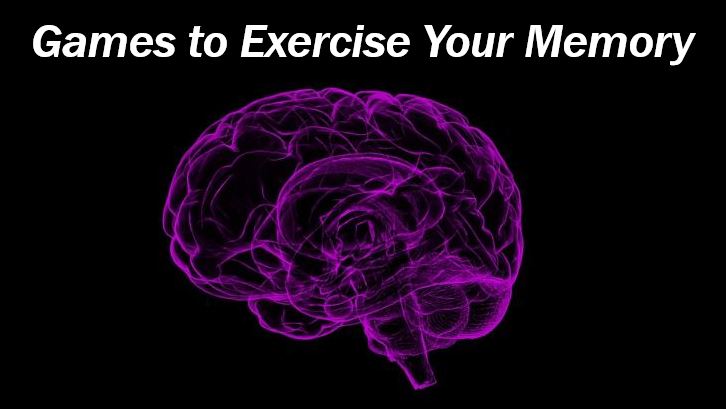 There are more than 5 million people living with age-related dementia and 60-80% of dementia cases are Alzheimer's disease. The most significant sign of dementia and Alzheimer's disease is memory loss, which worsens over time. Although there is no cure for Alzheimer's disease and dementia, there are ways to slow memory loss through certain activities. Research has shown that controlling blood pressure, memory training activities, and exercise can all help with slowing down memory loss. Nowadays, there are many memory training games that can help seniors sharpen their mental capacities. Many websites and apps have created games to help their audience exercise their mental muscles. Here are some of the best apps and websites we've found that seniors can use for memory training:
Lumosity
Launched in 2007, Lumosity is an app and brain training program offering games that are backed by cognitive research and science. The games are specifically designed to train certain cognitive abilities such as attention and memory. Users can play games that are suited to their player profile. Lumosity puts together a personalized program based off of your first skills assessment and will come up with goals each day for the player. The program is free as a trial and $15 per month for the full program. Lumosity can be downloaded through the Apple App store and through Google Play.
Sudoku
There are a number of mobile apps and websites offering this Japanese puzzle game, and any one of them will do. Sudoku is a challenging game requiring problem-solving skills such as the process of elimination. Players solve the puzzle by filling out a 9×9 grid with numeric digits from 1-9. The puzzle is partially filled out with numbers and the player will have to use the process of elimination as they sort through possible solutions. Sudoku is an excellent game for seniors to stretch their mental muscles since it trains seniors to exercise their mental reasoning. Sudoku can be found on webpages with puzzles and games. You can print the puzzle on paper or download a mobile app for the puzzle.
Elevate
Another app that offers brain training games is Elevate. Since the app launched in 2014, it has been downloaded over 25 million times and has won the App of the Year award from Apple. Elevate has over 35 different games set up to exercise a user's reading, writing, math, analytical, and speaking skills. Like Lumosity, Elevate personalizes the program for you so you can play games that fit your mental skill levels. According to Elevate's director of content Michael Levy, players were able to improve their skills by 10% to 20% in just a few weeks. Elevate is available on both iOS and Android and can be downloaded for free through the Apple App store and through Google Play.
AARP Staying Sharp Program
The AARP (American Association of Retired Persons) continues to be one of the best resources for seniors. The website has an entire program and section dedicated to senior brain health and offers stimulating brain games and exercises. The program covers 5 dimensions of brain health: nutrition, exercise, learning, connecting, and relaxing. AARP members can access the games for a small fee but if you're not a member, you can also purchase the games for a flat fee. Seniors can stop by the site to read up on brain health and the latest news for Alzheimer's disease and dementia research. The Staying Sharp program is only available to AARP members through the AARP website.
Mensa Brain Training
Mensa International is the world's largest and oldest IQ society for those who have scored higher than the 98th percentile in a standardized IQ test. The organization developed its own app to help Mensa members stay sharp in their intellectual agility. The program's games strengthen the brain's ability to reason, perceive, concentrate, and remember. Mesa Brain Training can help seniors practice their mental flexibility and agility through its complex puzzles and games.
Duolingo
Duolingo is an excellent app for seniors who are adept at learning languages. The mobile app is free and is a playful way for users to slowly learn vocabulary in a new language. Seniors can get a great mental workout as they use the app to practice their speech and language skills. The app rewards users with winning streaks and reminds users to practice their language skills daily. Duolingo stands out from other language apps because of its short lessons, which can help users feel more committed to the learning process. Seniors can learn new languages through Duolingo for just 5 minutes a day, giving them a short mental workout.
Scrabble
America's most popular word game is also a mobile app. Seniors can exercise their vocabulary in this classic game and even compete with friends. The game is beneficial to seniors in two ways: first, seniors are able to use their reading, language, and vocabulary skills, and secondly, seniors are able to enjoy the social aspect of the game. Scrabble can be played with other friends, family members, and strangers, giving seniors a feeling of connectedness to those around them. Scrabble is free to download in the Apple App store and in Google Play.
The New York Times Crossword
Seniors who enjoy doing newspaper crosswords can now enjoy it on a device. The New York Times Crossword app gives subscribers access to over 20 years of archived crossword puzzles. Players can also enjoy the app's mini crossword puzzles, which are shorter and smaller versions of the longer crossword puzzles. Users who download the app will have unlimited access during the first week but will need to subscribe for full access to the puzzles after the trial ends.
Seniors who desire to brush up on their skills or want to begin brain training can use these games to help them sharpen their mental agility. Each mobile app can be found in the Apple App Store and in Google Play. For more information on memory care and how brain games can help seniors, visit Senior Care Center.