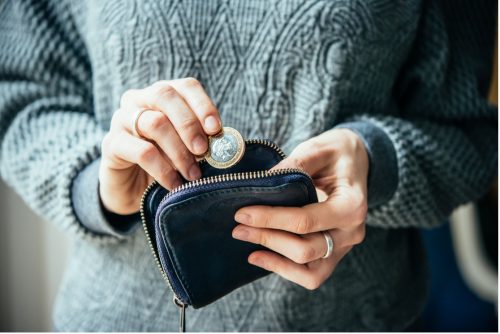 Whether it's how much we're spending, saving, or the cost of living, money is always on our minds.
But, as we face record-breaking inflation rates, and soaring fuel and energy prices, are all Brits tightening their purse strings?
According to research by Online Betting Guide (OLBG), the answer is no.
OLBG have created their first Discretionary Spend Index, tracking the average spend of disposable income (excluding living costs) over 12 popular consumer categories — streaming, transport, takeaway food, holidays, and pets — and it seems majority of UK adults are continuing to splash the cash on non-essential goods and services.
So, what are the British public spending their money on? Where are they spending more? And how have things changed in 2022?
Read on to find out more.
How much are we spending?
The way we pay for things is constantly changing. Cards are a much more common method of payment, with smartwatches becoming a popular choice also. Nowadays, a simple tap can complete a transaction.
So, with the way we pay becoming easier, is it also easier to splash the cash?
According to OLBG's Discretionary Spend Index, the average UK adult is spending more than £13,400 per year on discretionary costs, which equates to 54% of annual earnings (after tax).
This is a major increase of 62% on the years before (2019-2020) based on data from the Office for National Statistics (ONS), which saw just under £8,280 spent on the same luxury items and services in 2019/2020.
Based on financial advice, working adults should be following the 50/30/20 rule in order to budget responsibly.
This means:
Spending 50% of our income on essentials;
30% on discretionary spending;
And placing 20% into savings.
With this rule in mind, the British public are spending over £3,000 more a year of their disposable income on luxuries than the recommended amount from the experts.
Where is our spare cash going?
The Discretionary Spend Index has tracked spending across major brands such as Netflix and Just Eat, and uncovered the most popular categories in which the UK public are spending their money, as well as the percentage of the average annual earnings (after tax) spent on these items.
These are:
Home Improvements (24.5% of average annual earnings)
Transport (24.1%)
Tobacco (17%)
Holidays (12%)
Eating Out (7%)
Takeaways (4.7%)
Alcohol (3.7%)
Gambling (1.9%)
Pets & Petfood (1.7%)
Mobile Phone Services (1.7%)
Hairdressing (1.1%)
Streaming Subscriptions (0.3%)
According to OLBG's research, over £11,000 is spent on the top five categories alone, with DIY taking the top spot.
This is a likely effect of the pandemic, and recurring lockdowns, where Brits went mad for home renovations after spending so much time at home. And this attitude to DIY doesn't seem to have stopped, as the working UK adult has spent over £3,300 a year on home improvements in 2021/22 — a vast difference to just £709 in 2019/2020.
It comes as no surprise that maintaining our motors is amongst the top three of discretionary expenditure, as petrol prices reach record heights in recent times.
In fact, 59% more of the average annual earnings goes towards buying, maintain, and fuelling our vehicles, with £3,258 spent on transport in 2021/22 compared to just £2,047 in 2019/20.
Gambling is one area which seems to have remained pretty much the same over the years, with responsible betting at the forefront of punters' minds.
£267 is the average amount spent on gambling in 2021/22, including lottery tickets, which is not too dissimilar to £263 expenditure in previous years.
In light of this, OLBG have also previously produced a detailed guide on responsive gambling and how to stay safe when gambling online, highlighting the features and tools offered to players from online bookmakers.
—
With continuing stress on our finances in the pipeline, whilst being on the brink of a global recession, will the UK public take heed of the headlines and cut the costs when it comes to disposable income?
It will be a case of waiting and seeing, as OLBG plan to update the Discretionary Spend Index every quarter, to build a continuous detailed picture of how and what the UK are spending their money on, especially amongst the rising cost-of-living.
---
Interesting Related Article: "6 Signs It's Time To Consult A Finance Professional"