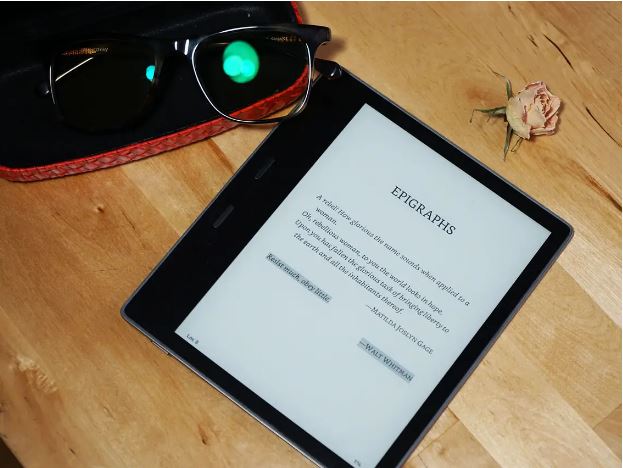 Some bibliophiles don't like piles of physical books lying around them. They prefer smart reading. EBooks are for these kinds of avid readers.
But while looking for eBooks readers; there are many features that they are looking for. Light-weight, having battery timing and brightness options that facilitate readers even in direct sunlight; all these qualities make eBooks readers shine.
But currently, almost every other eBook reader comes with great battery life, screen brightness, and capable storage. To understand the more subtle and detailed differences, you may want to compare the latest eReaders side by side in online reviews and comparisons.
Kindle Paperwhite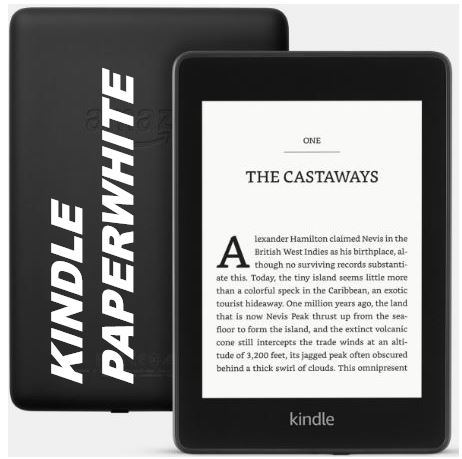 It is the most admired version of Kindle readers. There are many reasons for this. It has a fantastic feature of a built-in light. The lights shine on the screen and not in your eyes as in most of smartphones and tablet screens. This saves the reader from eye strain. Its design is sleek, and its typography is also better than many other eBooks readers. It has a higher pixel density.
One more thing that it offers is access to a massive amount of books. The users of Kindle Paperwhite can access Amazon's online store and can enjoy reading books, magazines, newspapers, and periodicals. You can also go for a subscription that provides you with access to more than 1.4 million text content. The battery life of this eBook reader is also distinctive. If you use it without a wireless connection, 30 minutes a day; its battery can last up to 6 weeks. That is fantastic quality.
These pros are worth describing so are some cons. It doesn't include a charger. Neither provides the option of adjustable warm light. It offers no page turn buttons. It also doesn't support some formats such as EPUB or MOBI. Another drawback is that the subscriptions come with ads.
Kindle Oasis
Kindle oasis created so much hype, and now we know that it was worth the hype. It is so smartly designed and is so comfortable to grip. This is the only Kindle that provides readers with the feature of an auto-rotating screen. It features a 7" screen, which is thought to be the biggest of all other Amazon Kindles. It is waterproof. It has buttons to turn pages. Another fantastic feature of Oasis is the audiobook playing feature.
The only problem that some readers might have with this amazing Kindle Oasis is that it is expensive. But if the quality of eReader is more important to you, and money is not an issue, then you must go for it.
Kobo Clara HD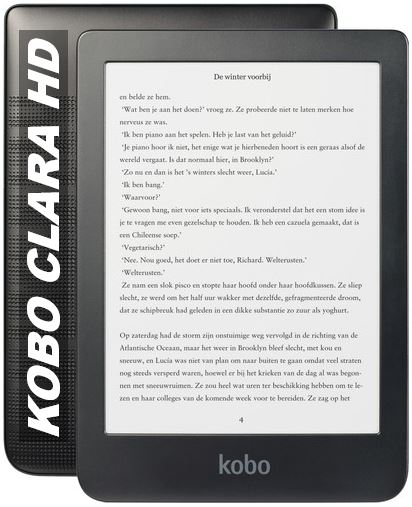 If you want a non-Amazon product, Kobo Clara is the best option. It has a comfort light Pro feature. It features a multicolor LCD backlit. It is lighter than many other eReaders. One of the leading features of Kobo Clara is that it allows users to borrow books from any of the U.S based libraries. It also assists in a wide range of file formats.
The only drawback that Kobo Clara has is that it is not waterproof. Otherwise, it has all the qualities of a good eBooks reader.
Kobo Forma
Kobo Forma is one of the best waterproof eReaders. It has a thin external coating of a unique material that prevents it from damage. It has an 8'' screen and a resolution of 300 dpi. It has a large storage capacity.
You can also buy more storage, according to your convenience. You can customize it according to your choice. It provides a wide range of fonts, sizes, and sharpness. It features a blue and yellow backlight. It is lightweight and comfortable to use. The rapid page turn system is also featured by Kobo Clara.
Among the cons, it is expensive. It is more costly than all other Kobo eReaders.
---
Interesting related article: "What is an eBook?"