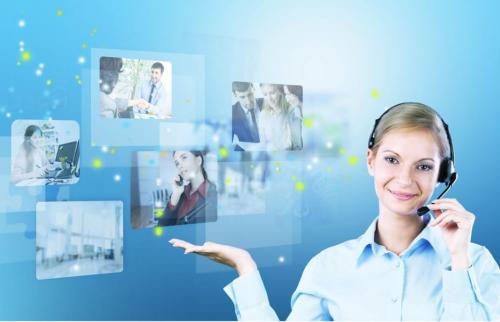 Many people wonder if outbound call center services are all about selling through cold calls or by calling existing customers. But the truth is – they're much more than that. While the end goal of all outbound call center calls can be to make more sales, they may have varying purposes, like improving your customer retention rate or apologizing to an angry customer. 
With that said, let's dive deep into outbound call center services and what you can use them for in 2022. 
What Are Outbound Call Center Services?
Outbound calling services are those in which calls are initiated by a call center agent and not a customer. Generally speaking, outbound calls are made to increase sales, generate leads, or market your products, which makes them highly important. But they're also used for welcoming new customers, offering discounts and bonuses, and getting customer feedback. 
That said, outbound calls can either be cold or prospective, meaning your agent may already know the contact or not. While cold calls are generally always focused on lead generation and selling, prospective calls may be dedicated to delivering a good customer service experience. 
Are Outbound Call Services Focused on Selling Only?
Outbound call center services are not focused on selling, lead generation, and telemarketing only. You can use them for a variety of other purposes, like onboarding new customers, updating your contact lists, running surveys, and more. With that said, below are the top purposes of outbound calls, aside from selling:
Welcome New Customers
Welcoming new customers is an effective way to increase your customer retention rate and make your customers stick. As a result, you have more repeat customers and higher revenue with lower marketing efforts. While many companies ignore this tactic of winning their customers' hearts, you can use it to provide memorable customer service to your customers. 
While welcoming new customers, your agents may explain the process in easy steps. If they're already aware, your agents may ask them if they're having a good experience with your product or service. This way, your customers will believe you value them, which is important to make them stick. 
Offer Proactive Customer Service
There's no better way to show your customers you value them than randomly hitting them up and asking if their experience with your product or service is good. If they seem to be confused about something, your agent can guide them to help improve their user experience while classing up your customer service experience. 
Similarly, if they're facing an issue, your agent may tell them exactly how they can fix the issue. As a result, your chances of getting good reviews from your customers increase. Remember, everyone prefers top-rated companies nowadays. 
Get Customer Feedback
If you're genuinely concerned about improving your product or service, you'll value customer feedback more than anything. While text messages and emails are great ways to ask for customer feedback, you can do the same through calling as well. 
On top of everything, asking a customer for a review on a call will make them feel special and valued. Further, you can use their feedback to improve your product or service. You can also use top-tier reviews in your marketing efforts. 
Ensuring Support is Available to Non-Internet Users 
Though most people use the internet nowadays, many of them are still disconnected from this global village. If a chunk of your customers don't use the internet, they'll miss out on forms of support services like email, WhatsApp, and social media. 
By using outbound call center services, you can make sure your offline customers can access your support team and have a good user experience as well. Plus, since senior citizens prefer calls over messaging, you'll have a great chance of being considered a great support provider by making outbound calls to customers. 
Tips for Making an Effective Outbound Calling Strategy
Below are some effective ways to make the most out of your outbound calling strategy. 
Use Real-Time Data
Call center programs nowadays offer detailed insights into your outbound call center operations, allowing you to make informed decisions. For instance, you can have a bird's eye view of average call duration, unanswered calls, success rate, and more. 
Using this data and testing different outbound calling approaches accordingly, you can develop a fail-proof calling strategy for a maximum success ratio. 
Make Use of Automated Dialers
If you have too many customers for your agents to handle in real-time, you can opt for automated dialers. Automated dialers are a modern-day call center feature that plays a recorded message for whoever picks up the call. You can use automated dialing to greet your customers, onboard them, and ask them what type of support they need. 
Final Words
Outbound calling is widely used for selling and marketing purposes but that's not all it's for. Many marketers are using outbound call center services to improve their customer service experience, which indirectly leads to a higher customer retention rate and more sales. In this guide, we explored the top purposes of outbound call center services besides selling, such as welcoming new customers. Until next time, cheers!
---
Interesting Related Article: "The Evolution of Call Centers"