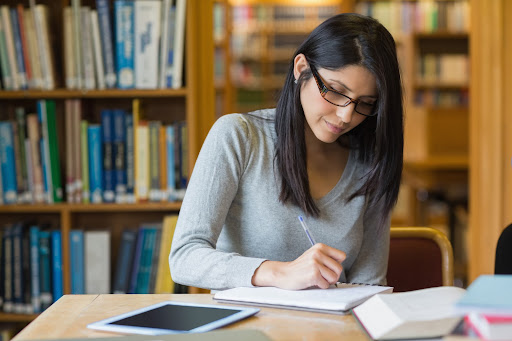 You've done it! Spent countless hours, days, or even months researching and writing your dissertation, only to feel overwhelmed by the daunting task of editing it! Do you ever wonder if paying for editing services is even worth it? Let's face it: hiring someone to proofread your dissertation may be the most cost-effective alternative. Yep, you read that correctly! The most affordable alternative, indeed!
Professional dissertation editing will, firstly, save you time and effort while also greatly improving the quality of your dissertation, increasing your academic and professional success and perhaps providing a larger return on investment. So, put that red pen down (Whom are we kidding? You are well aware that you are not a professional editor.) and listen up!
The Dilemma of Dissertation Editing 
The significance of dissertation editing cannot be emphasized. Editing assists you in identifying and correcting grammatical, spelling, punctuation, and formatting errors. It also guarantees that your dissertation is cohesive, legible, and simple to grasp. 
Self-editing your dissertation, on the other hand, might be a complex undertaking. After years of writing and studying, it is easy to overlook or become oblivious to mistakes. Editing may also be time-consuming, difficult, and emotionally taxing. Hiring a professional editor might cost a few bucks, but it could be one of the finest decisions you make in your academic career.
The Consequences of Not Editing Your Dissertation
The consequences of failing to revise your dissertation are considerable. For starters, poor readability and coherence might make it difficult for readers to grasp your work. This might result in misconceptions, misinterpretations, and a general lack of enthusiasm for your study. 
A lack of credibility and academic standing might ruin your reputation and jeopardize your future academic achievement. Finally, being rejected by the committee or the publisher could be catastrophic to your academic career.
The Benefits of Paying for Professional Editing Services
Paying for expert dissertation editing services can improve the quality and clarity of your dissertation significantly. Skilled editors are educated to spot and correct grammatical, spelling, punctuation, and formatting mistakes. 
They ensure that your dissertation follows the proper style and formatting rules. Furthermore, they can also provide constructive criticism on the arrangement and consistency of your dissertation.
The Value of Time and Effort
Self-editing your dissertation also has a considerable opportunity cost. In addition, it can consume a significant amount of time and energy that could be better spent on other elements of your study. 
Moreover, the advantages of saving time and effort might be considerable. Won't you want to do something more productive instead? Resorting to a professional dissertation editing service will allow you to devote more time to other elements of your academic career, such as producing additional papers, reviewing the literature, or applying for grants.
Possible Returns on Investment
Paying for competent editing services might result in significant returns on investment. Higher grades, accolades, and prizes can result from a well-edited dissertation. It can also improve your chances of being published and earning grants or scholarships. Additionally, a well-edited dissertation might improve your job opportunities and potential for growth.
The Dangers of Choosing the Lowest-Cost Dissertation Editing 
Selecting the lowest editing tool may appear to be the most cost-effective alternative, but it might come with its fallacies. Low-cost editing services with poor quality will cause more harm than good. They may not catch all your dissertation's flaws, and they may add new faults or even plagiarism. Furthermore, jeopardizing academic integrity and ethics might have long-term implications on your academic and professional career.
Long Story Short…
If you want your dissertation to be a work of art, not a scribbled mess, you must invest in editing. It's not just about eliminating typos and language errors; it's also about making sure your work is clear, coherent, and understandable. Well, it will cost you a few bucks, but it's better than costing you sleepless nights and brain-wracking from being unable to submit an error-free dissertation.
While it may be tempting to take the DIY route, it's better not to! So, please get rid of the newly bought red pen (as we call it, the editor's sword) and find the best dissertation editing service there is. Your future self will be grateful. And who knows, maybe someday you'll be the proud author of a best-selling dissertation that tops the charts (if such a thing exists). After all, you deserve it — you've just created a masterpiece!
---
Interesting Related Article: "Common Dissertation Mistakes To Avoid"