Introduction
It is believed widely that by the end of the 2020s, our lifestyles will be heavily intertwined with Artificial Intelligence based technology. It will reach a stage where we would have started to take AI for granted. If you are trying to wrap your head around this topic, allow us to help you out.
The sections that follow the introduction will take you through one of the most coveted job roles in Artificial Intelligence: an architect. We shall look at what the role entails and some of the essentials that will lead you to this role in your career path.
What is Artificial Intelligence?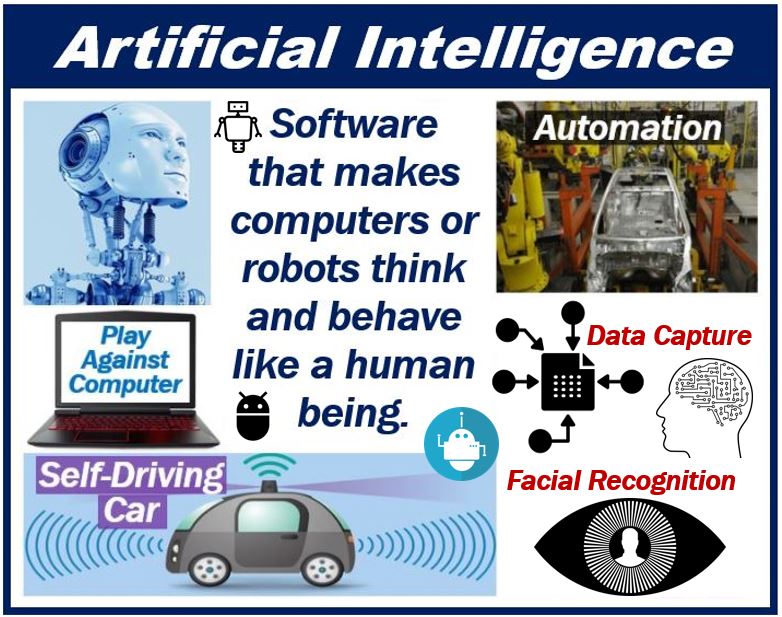 John McCarthy first coined the term AI in the year 1956. At a fundamental level, you could call a simple chess game an example of an earliest form of Artificial Intelligence (from a functional perspective) where situations are assessed and decisions are taken from a multitude of options.
Let's consider a formal definition from Britannica. Britannica says, "Artificial Intelligence is the ability of a computer system or a computer-controlled robot to perform tasks commonly associated with intelligent beings".
To put it simply, Artificial Intelligence is the manifestation of a machine that can learn from data and make predictions and decisions for the future without any relevant human intervention.
What is Artificial Intelligence Architect all about?
An AI architect is out to find solutions to real-world problems using artificial intelligence solutions. Primarily someone who envisions the solution designs it with the help of some other stakeholders, commands a development team to build the solution, validates the final product, approves the testing of such systems and finally helps in commissioning them for use in the real world.
In essence, you should be a problem solver at the core. Someone keen to find solutions to substantial real-world problems that need long term holistic solutions.
Mostly, this role is managerial or supervisory and demands team management, team communication, and strong leadership skills.
What career path to follow to become an AI architect
Suppose you are already in an IT or software industry and are at the beginner level of a programmer. In that case, you need to shore up on core skills in AI-first to become an AI engineer and then take leadership roles in AI solutions development before taking up the coveted position of an AI architect.
The skills that are an absolute necessity to become an AI engineer:
Machine learning (ML)/Deep Learning/Neural Networks
Machine Learning is all about applying algorithms that work with the training data set used to train machines. You can then use these trained machines to make decisions based on the training data set. These training data sets are usually massive and, in many cases, involve technologies like Big Data. It is imperative then that you have to be well versed with big data technologies too.
Natural language processing (NLP)
Most real-world applications will be based on the processing of either textual data or speech data. NLP finds its use in a front-end application that receives textual or speech input and analyses it to engage in a meaningful conversation just like any human would.
AI application programming
With a good foundation in programming, AI engineers will be engaged in the development of AI-powered applications. As an architect, you will command a team of developers to implement an AI solution. An experience in AI development as an AI engineer will go a long way.
To finally break into an AI Architect role, you need to have additional skills like
One role that an AI architect plays is that of a facilitator for integrating the AI-powered application. AI applications have to be integrated into existing systems to be able to take inputs.
Educational Requirements for a career in Artificial Intelligence?
A Bachelor's degree in Computer Science, Mathematics, Data Science or Statistics can build a strong foundation for a career in Artificial Intelligence. Most AI specialists possess a master's or doctoral in Computer Science or Cognitive Sciences.
A bachelor's degree will prepare you from the ground up and make you proficient in all the skills necessary for a strong foundation in AI. You may then take up post-graduate programs or courses that will equip you with specific skills in Artificial Intelligence. GreatLearning.com is a popular online training partner for courses that start from basics.
Suppose you already have a computer science or related educational background and want to dive into AI. In that case, there are several courses to gain precise knowledge about each of the contributing subjects in AI. Good hold on data will be of great help to start with. There are several ways that you can deal with data based on the type of data. For example, if it is massive data, which is typically the case, you should be well versed with the Big Data domain.
A basic understanding of how the Big data system works can get you started. You should be able to figure your way out in the Big data mess, plugging into data pipes and streams to apply machine learning and deep learning algorithms on which your AI system is modelled on.
Those who have had no formal education in computer science can still take up post-graduate programs in Artificial Intelligence if you think you possess the aptitude for computing technologies.
Several courses take you through the basics, right up to expert level on subjects that constitute Artificial Intelligence. Great Learning is one of the pioneers of online learning in the country and offers certificate programs in Artificial Intelligence courses at multiple levels.
Conclusion
More than anything else, you ought to have the aptitude for building AI-powered solutions. The aptitude to resolve problems using technology and a clear vision of the application in mind. If interested, you can enrol for an artificial intelligence certification course to earn a pg in artificial intelligence.
---
Interesting related article: "What is Machine Learning?"