Ready or not, we're all riding the wave of constant innovation and creativity that's sweeping through our world. Businesses everywhere are feeling the pressure to keep up, diving into the latest technologies to stay fresh and competitive — and the world of tech sales is right there in the thick of it, embracing Artificial Intelligence (AI) like never before.
Google Cloud has the following definition of Artificial Intelligence:
"Artificial intelligence (AI) is a set of technologies that enable computers to perform a variety of advanced functions, including the ability to see, understand and translate spoken and written language, analyze data, make recommendations, and more."
Have you noticed? AI is all around us, and you're probably bumping into it every day. It's in the way we search for stuff on our phones or computers, and it's the secret sauce in those apps and websites that seem to know exactly what products or services we're after. All of this is to make our busy, on-the-go lives a bit simpler.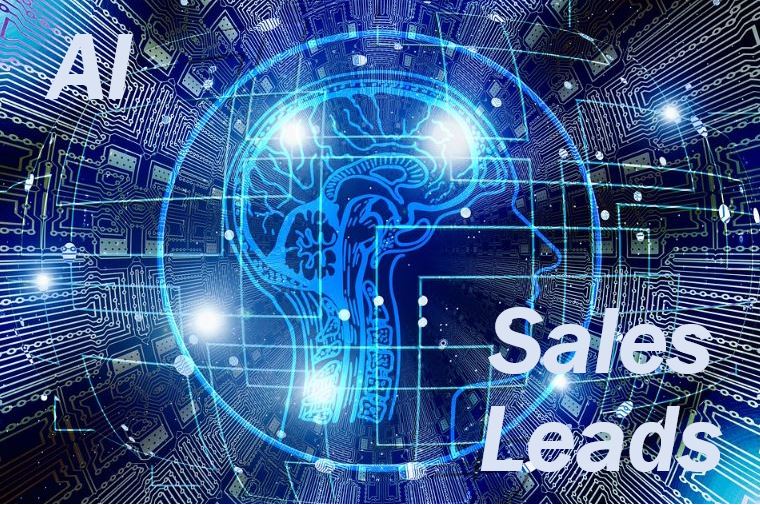 So, it just makes sense that tech sales are getting in on the AI action, too. Here's a quick look at why that's happening:
---
Implementing AI for the Better
The appearance of bespoke sales software that can do most of the hard work is no accident, with many tech developers seeing a gap in the market to help improve sales for all types of companies.
Some of the many benefits are:
The main goal is to be able to increase the number of good leads, with sales software using powerful AI to help filter through and identify the companies with the best intent to convert. This means more chances for a sales team to contact the right people the first time around.
Because AI is doing most of the time-consuming work, it means more time for sales to contact and speak to their leads, working smarter and with much more focus.
AI infused sales software oozes efficiency and rarely makes mistakes, meaning a much more reliable and credible platform to work from. The human element is still required of course (hence why 'relatively'), but the sales software will constantly learn and grow with that correct information.
Due to advanced artificial intelligence, all the information collected is in one place and given to you about a client or company, meaning you can see very quickly any historical information and where that particular lead ranks.
Performance & Forecasting
AI is very good at being able to show you relevant information, especially helpful when forecasting a particular project and also keeping track of a sales team's & individual's performance.
Moreover, AI-driven sales platforms can integrate seamlessly with existing customer relationship management (CRM) systems, enhancing the ability to track customer interactions and sales opportunities in real-time.
Utilizing AI also enables sales teams to personalize customer interactions at scale, creating tailored experiences that can significantly boost conversion rates.
However you look at it, it's increasingly apparent how powerful a tool a great sales platform is, more so one that uses cutting edge AI technology to put you one step ahead. If you haven't already, maybe it's time your business takes hold of the tools that will help dramatically change your sales team's performance forever.
---
Two Videos
These two educational videos, from our sister YouTube channel – Marketing Business Network, explain what 'Artificial Intelligence (AI)' and 'Sales Lead' are using simple, straightforward, and easy-to-understand language and examples.
What is Artificial Intelligence (AI)?
---