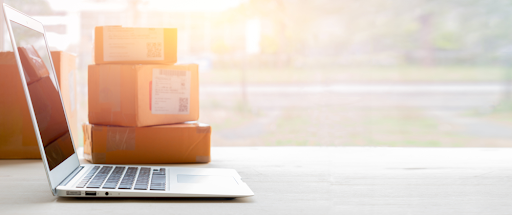 When businesses everywhere began closing their doors due to lockdowns spurred by the pandemic, the world braced itself for an impending recession.
The losses in early 2020 were massive with airlines and leisure facilities suffering the most. Department stores and malls also took a bad hit. Diamond retail saw a 15% decline in the first half of 2020.
Then the industry rallied rapidly in the second half of 2020. In the US, there was a 10% increase in sales compared to the same period in 2019. Many new e-commerce jewelry retailers saw their business increase. 
It did so well that the overall jewelry sales in the US were higher in 2020 compared to 2019. Also, sales in the first ten months of 2021 exceeded 2020's record sales of $62.3 billion by 9%.
The industry was somehow recovering while others were struggling, prompting questions.
In a classic case of 'if the mountain will not come to Muhammad', jewelry retailers seemed to have poured their resources into e-commerce to attract customers. While hoping they'd survive.
But it has become their saving grace.
What changed the market
The growth isn't purely because jewelry retailers had moved online.
The COVID19 crisis has led to a dramatic shift in buying behaviors, but not in the way we expected. Consumers with buying power have very few options with restaurants, travel opportunities and other leisure activities curbed.
Couples have turned to expensive jewelry in the absence of luxury vacations to mark major anniversaries. Those with high salaries buy jewelry to reward themselves.
The advent of 'work from home' has also had a part to play in the jewelry sales uptick. As virtual meetings have become commonplace, the demand for jewelry noticeable during video calls has burgeoned.
According to a Q4 2020 review by Platinum Guild International, earrings and ear studs are popular due to consumers' online lifestyle and mask-wearing habits. Chokers and pendants are also in demand.
Finally, thousands of people who never dreamed of purchasing fine jewelry online transitioned.
The industry made it easier
With the pandemic acting as the push factor in the shopping exodus, jewelry stores have been strengthening the momentum with a pull factor. Especially since the demand is there.
But this is not easy to achieve online, especially in an industry that is all about style and beauty.
It's near impossible to assess the sparkle of a diamond through a mobile or computer screen. Looking at photos is not the same as holding a ring and touching its every curve.
To combat this, established jewelry retailers such as James Allen and newcomers such as Keyzar have introduced 3D technology on their online platforms to recreate the feelings associated with real-life shopping.
Online consumers can now view a diamond or jewelry from all angles with a much higher level of clarity.
If shopping for an engagement ring in real life is exciting, online retailers made sure it carried through in the virtual scene. Jewelry businesses promptly offered consumers the ability to design their engagement rings online.
Buyers could sort and filter by diamond shape, type, setting, clarity, cut, color, and carat at the click of a button. They could even select a preferred ring metal. To find a ring within a certain budget, all they have to do is slide the price bar.
Virtual try-ons have also become increasingly popular in the e-commerce landscape. Particularly after COVID19 where everyone's more concerned about health and hygiene.
But it's not only about product visualization. Perks such as virtual consulting, online chat, ready-to-ship service, free delivery, and flexible credit options are giving consumers more control and flexibility.
Just like it is difficult to determine the sparkle of a diamond on a screen, so it is to determine the authenticity of a piece of jewelry.
Reliable jewelry vendors have eliminated this risk by almost 100% with lifetime warranties, GIA certificates, and money-back guarantees.
In the end, everyone is winning
With diamonds and fine jewelry, the cost of raw materials makes up the bulk of the product price. As a result, the profit margin has traditionally been leaner than most industries.
The cost of stocking a jewelry store is also very high. A typical diamond jewelry store is not inviting without at least several million dollars' worth of inventory.
For a majority of retailers, this means borrowing money from a bank. Without raising the price of jewelry, they would not be able to cover the interest cost and maintain a profitable business.
Every single diamond that is physically brought into a store involves hefty shipping, security, and insurance costs.
But that's not all. Rent, the maintenance cost of a storefront, and the cost of having a fully-staffed store are all regular overheads that a retailer faces.
E-commerce has enabled online jewelry stores to eliminate many of these costs and channel a significant amount of the savings to consumers.
Because stocking costs and costs related to maintaining a physical shop no longer apply in a virtual store, online jewelry vendors often offer a larger selection of conflict-free diamonds at extremely competitive prices.
In many cases, engagement rings are 30-40% cheaper online than they are in physical stores.
Consumers are also more comfortable browsing through a larger number of brands and selections anonymously before making a purchase.
Another great knock-on effect of e-commerce is the leveling of the playing field for businesses.
Only 20% of fine jewelry purchases are from big brands. A whopping 80% are unbranded. Online marketplaces have given small jewelry shops the ability to connect with consumers, suppliers, manufacturers, and miners across the globe. And scale their businesses efficiently.
Conclusion
The pandemic has undoubtedly accelerated a lot of the changes we see today from consumer behaviors, new entrants in the market, new technologies to new business models – like affiliate authority websites.
If there ever was a good time to throw out the rulebook that has steered businesses for years, it is now. And that means joining the e-commerce game and playing it with the consumers in mind.
By meeting customers where they are, jewelry retailers have managed to remain in business. And consumers couldn't be happier to customize and own fine jewelry at a price they can afford.
---
You may be interested in: A Guide to Jewelry Design and the Manufacturing Process