Attending a trade show is a good way to increase your brand awareness and attract new clients. Your ability to accomplish your expo goals is limited only by the quality of your booth. This is because your booth is what represents your company to the attendees.
If you manage to create an attractive and welcoming booth, people will be drawn to it, and talk to you, giving you the chance to generate leads and make sales. On the contrary, if your booth is bland, it will be very easy for it to get lost among the sea of booths.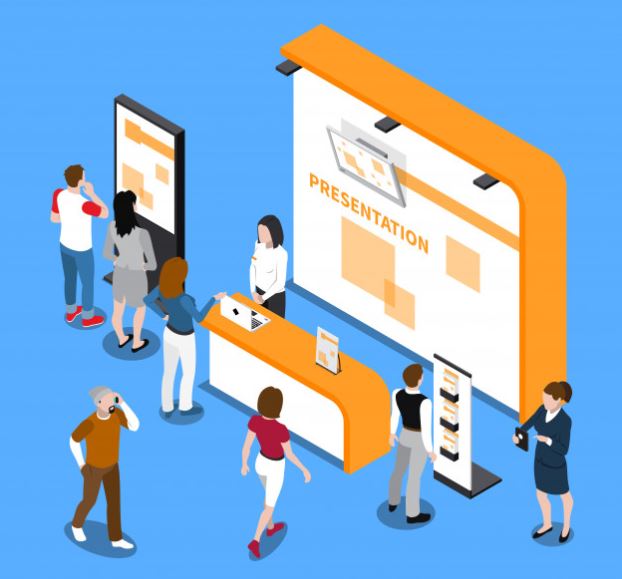 Below are some tips to attract attendees to your trade show booth:
Pick The Right Location
Not all spots on the trade show floor are equal. There are places that naturally get a lot of traffic like near the food buffet or the restrooms. A prime spot is right by the entrance, if you can secure this location, you will be one of the first things people see when they enter and there is a big chance they will visit your booth.
Other good locations include intersections and near show sponsors. The right locations are high in demand so organizers often charge extra for them and book them months in advance. So you will need to be conscientious and book ahead of time.
Customize Your Booth
When you're attending a trade show at a popular location like Las Vegas, you need to do everything you can to make your booth attractive. Use custom banners and lightings to make your message visible, even from a distance. Customize the colors of your booth to coordinate with the theme of your brand. With a vibrant backdrop and creative product placement on your trade show display, Las Vegas will surely be impressed.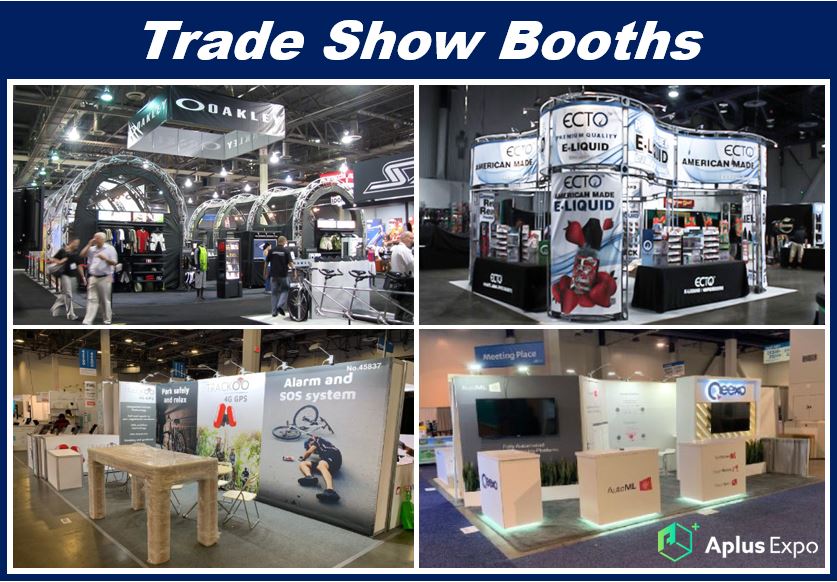 Entertainment
Every booth has the normal staff that is trained to talk to people and answer their queries. You can make yours stand out by hiring an entertainer like a magician, model, or even singer. Just make sure they are in line with the theme of your brand and don't do anything that could be embarrassing for you.
Set up a small show every hour or so, this will give people an incentive to visit your booth after some time. People will likely hang around for a while after the entertainer is done performing, this will be your time to shine.
Promotional Offers
Make your booth the talk of the expo by displaying your promotional offers on a big banner. You can take advantage of the large audience of the expo and arrange a contest. A contest is a great way to get people involved with your booth and it is a sure way of making people excited about your brand.
Offering your own products as contest prizes will not only be budget-friendly but it will also give people a chance to try your product. This can be twice as beneficial if the participants have to submit their business card in order to participate. It will give you a lot of contacts and engagement.
Be Welcoming
Having a booth that just looks good is not enough, your booth should also be approachable. This means that it should make people feel welcome and give them the space to have a nice conversation. For example, the booths whose opening is sealed by a table seem caged and not approachable.
Make sure your booth is designed to be open, so people can actually walk in and interact with your products and your team. The staff at the booth should be charismatic and smile in order to invite conversations.
Exclusive Discounts
People who actually travel to an expo during this internet-era would love to feel like they got something special out of it. You can offer your products at a discounted rate for the attendees of the event. The discounts should be properly advertised and your banners and hangings should be visible and clear. You can write the location of your booth at the bottom of the banners so people whose interest is piqued by the offer can come to visit you.
Refreshments And Water
A sure way to make your booth stand out is to offer some snacks and water. Everyone attending the expo is bound to get tired, thirsty, and hungry at some point. If they simply passed by your booth earlier they will remember seeing food and water, and when they get hungry they will find your booth.
However, if someone just came by to get a bottle of water, they would not be in the mood to talk business at that time. You can still turn them into a lead by ensuring your branding is on the bottles and you give them your card or brochure. This will give them a way to get back in touch with you or simply Google you.
Conclusion
If you think showing up a trade show unprepared will give you opportunities and publicity, you are wrong. On its own, the trade show is just a competitive environment where sellers subtly compete for a second of the buyers' time. In order to win the competition, you need to meticulously plan the details related to your booth. You should carefully consider the location, decoration, staffing, and other factors of your booth. Only with a booth that stands out, can you make the most of your time at the expo.
---
Interesting related article: "What is a Trade Show?"