If you're like most online retailers, you've probably spent the last couple of months asking yourself:
How can I get more customers to patronize my store?
And each time the thought comes to your mind, you just can't seem to find the ultimate answer.
I'm really sorry you've had to go through that.
In truth, it can be hard finding customers for an online retail business.
With so many brands selling the same stuff and chasing the same consumers, it can be hard convincing people to come shop in your own store.
But the good news is that there are some tested and proven strategies one can use to get their own customers even amid this neck-cracking competition.
Embrace referral marketing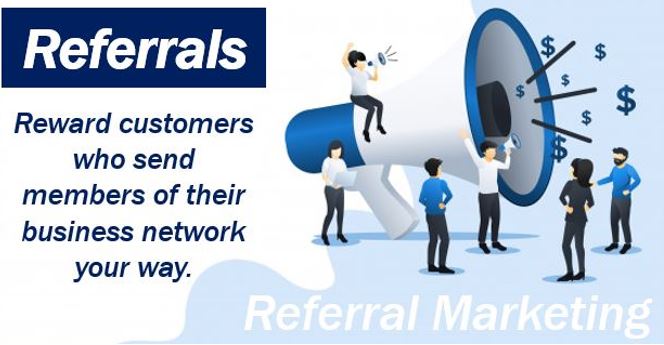 Referral marketing is one of the most effective online retail marketing strategies today.
And that is because when it comes to buying things online, consumers trust the recommendations of friends, family, and colleagues more than any other form of marketing.
So, if you're looking for more customers for your store, you should start by encouraging old customers to refer you to their friends and family.
You can encourage referrals by offering customers referral bonuses and incentives on your store.
Appear on customer loyalty reward platforms
You can also attract customers to your online retail business by partnering with a customer loyalty incentive program.
Not sure what that means?
Well, these are programs that help entice shoppers to your online retail store by offering them irresistible incentives like reward points, kicks, and gift cards.
These platforms display your store to their already existing large customer base and then ask these shoppers to enter your store via their app, scan a product on your store, or purchase a product from your store to win reward points.
It is always a win-win for everyone because shoppers know they're getting free gifts by doing nothing. And by entering your store, they get exposed to your products, which they likely didn't know about before. Often times, many of them will choose to patronize you after discovering about you from the app.
Not sure where to find one? Here are 3 effective customer loyalty incentive programs.
Partner Up
Partnering with a non-competitive but audience-complementary partner can be a highly effective way of acquiring new customers. This can be something as simple as a traffic exchange – partnering with a highly-trafficked site in your customer's domain, putting up a banner to drive traffic to your shop, and paying the partner either a cut of the cart revenue or a flat fee for every customer acquired via the partner banner.
Gain as much social proof as you can
With the number of scams and substandard delivery stories making the rounds on the internet, consumers are now more careful about where they shop online. Before patronizing a store, many of them lookout for any social proof to indicate that a store can be trusted.
If you're able to litter the internet with proof of your store's reputation, you can rest assured that many will find and check you out.
You can work out a Google My Business local listing plan for starters, which reveals your reputation and reviews to local searchers. Additionally, you can incorporate on-site reviews on your store, post screenshots of successful transactions and feedbacks on social media, and get featured on trusted online review sites.
Run a Competition
Competitions can be a fun way to spread the word about your store but remember to keep the competition purposeful to your brand. Don't run a "home appliance" competition if you're selling men's sneakers! You can extract maximum exposure from competitions by building in a voting mechanic – in order to win or be shortlisted, participants have to get their friends to vote.
Send promotional emails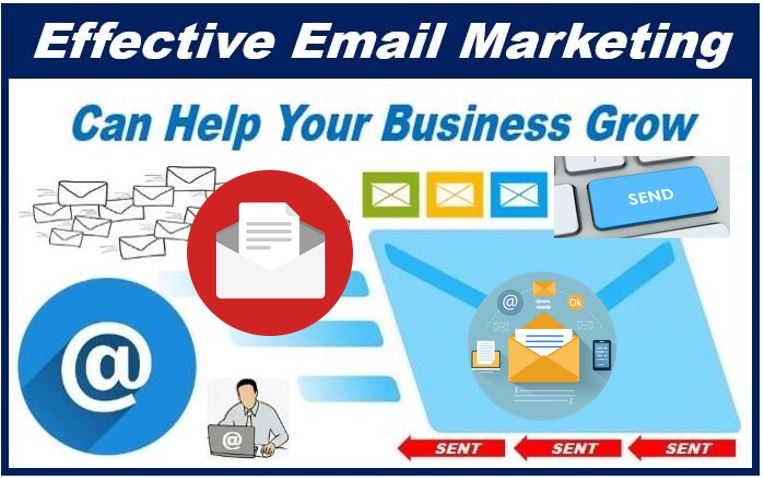 You've been diligently building a healthy subscriber list. Now, what do you do with it? Try testing the waters with promotional emails.
Did you know that repeat customers spend 67% more on average than new customers?
Promotional emails build loyalty and keep customers coming back for more. You're letting your "best customers" in on something special before anyone else.
Increase site/store speed
An online retail business or brand can get customers from search engines just because they have a fast-loading site.
In today's disposition, consumers have no time to wait or waste. And search engines recognize this, too. As such, they prioritize fast-loading sites on their rankings.
If you can improve your site's speed up to the point where it loads in less than 3 seconds, you'll likely be rewarded with higher rankings on the SERPs (Search Engine Result Pages), which would ultimately lead to increased traffic.
---
Interesting related article: "What is e-Commerce?"