Are you thinking of a way to efficiently improve your website's search engine optimization? Have you maxed out your keywords and metatags, but you're still falling quite short in your expected rankings? Then you're probably lacking in website accessibility.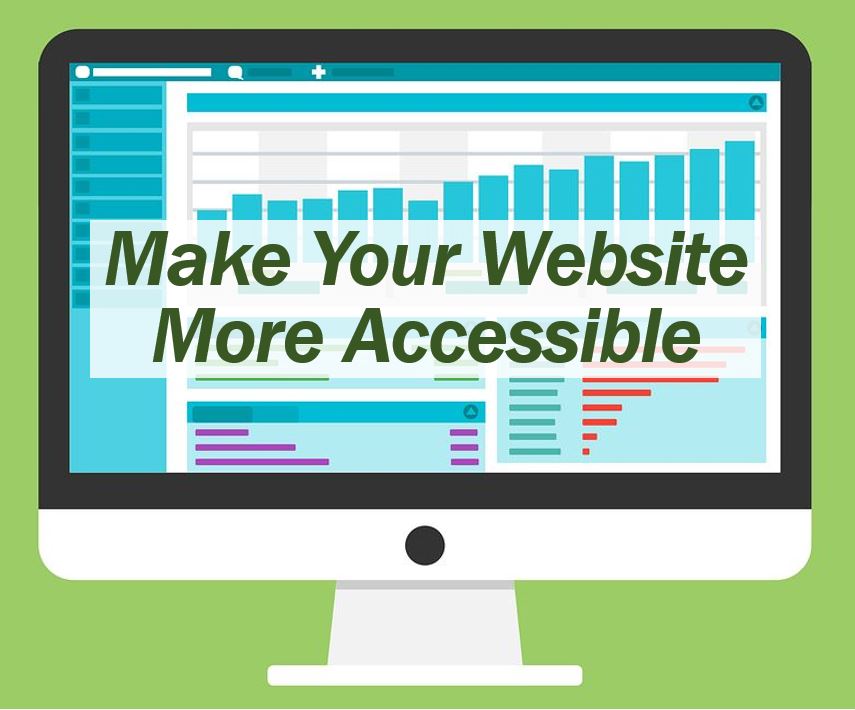 Don't know what website accessibility is? No worries because we've got you covered. In this article, we are going to talk about what it is, why you should prioritize it, how to make your website more accessible, and much more.
It's the method of making a website more accessible for those who are burdened with physical challenges and disabilities. These disabilities include (but are not limited to) visual impairment, neurological issues, cognitive disabilities, hearing impairments, etc.
The Americans with Disabilities Act (also known as ADA), a civil rights law signed in 1990, seeks to provide everyone "equal access to the same opportunities". By not making your website accessible, your business is liable to face legal issues.
Tips to Make Your Website Accessible
So, are you ready to turn your website into a more accessible portal and make an ADA compliance audit? Then you can simply follow these tips below:
Make Sure Your Site is Keyboard-Friendly
The computer mouse is one of the most convenient input devices to use with your PC. In fact, most of us can't imagine life without it. However, using a mouse also requires fine motor skills, which can be difficult for those who suffer from motor impairment. Not only that, but a mouse is also impossible for blind people, who rely on assistive keyboards and screen readers to navigate the net.
You need to make sure that all the interactive elements on every page of your website are keyboard-friendly, and not just your site's navigation. This leads us to the next tip.
Make Sure All Content Is Easily Accessible
There are two ways to do this. First, choose a content management system (WordPress is a popular option) that supports accessibility. The second part is carefully outlining all the content within the page. By doing so, the content written on it will be a lot easier to understand and read, both by screen readers and listeners alike.
Add Alt Text
You might be wondering: "but what about pictures?" That's what alt text is for. It is a concise yet understandable description of your images. What message do you want to convey with it? Is there a text on it? Include that in your alt text too. The only visual elements that don't require alt texts are decorative ones.
Design Your Forms for Accessibility
Since we are already in the topic of visual elements, let us now talk about forms next since they are a combination of visuals and inputs from the online visitor.
Just as how you've carefully labeled your images, you should do the same with all your form fields. And don't forget to make sure that the form can be tabbed through all the way down to the submit button.
Avoid Automatic Media and Navigation
Finally, avoid putting any media be it audio or video that plays automatically when the page opens or refreshes. They are very challenging for screen readers to catch. In fact, most of the time screen readers don't catch them at all.
Conclusion
By keeping the tips we have shared with you in mind, we're sure that your website will be accessible in no time. Good luck!
About the author
David started Be Accessible because of his passion for website accessibility and ADA compliance. He spent much of his career working for financial institutions creating websites and mobile applications. He earned his Master's in Business Administration from Salve Regina University in Rhode Island. David is an advocate for creating web interfaces usable by all people. He enjoys recording music and playing soccer with friends
_________________________________________________________
Interesting related article: "What is SEO?"