Among the most popular categories of the online betting sports, gambling on basketball is usually in the top positions, especially among US and Canadian punters. However, this is one of the most unpredictable team sports, so if you want to wager on basketball matches, and gain not only the thrill that every punter experiences, but also make tangible benefits, it might be a little tricky, especially if you are a beginning bettor.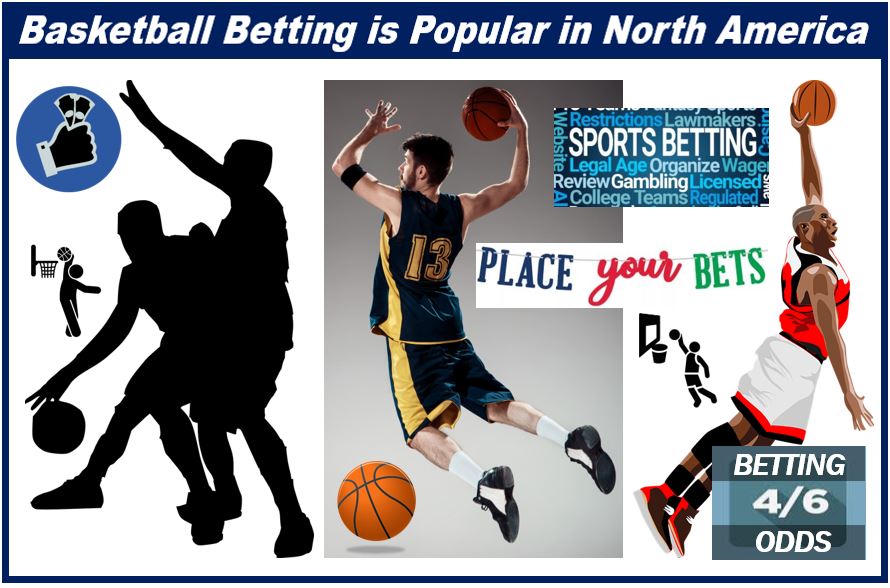 Remember that not only you must know full court basketball strategies and tactics to win basketball games. But you also need to improve your betting knowledge so you can get make the most of the game.
Basic betting strategies for basketball in 2021
In this article, we will consider the strategies that are valued the most by the experts and considered as the most working and effective for the modern betting markets. Generally, the strategies we will discuss are not much different from those which are used for other sports betting, but there is a range of peculiar things and tricks that need to be understood to make basketball stakes work.
You can apply the techniques from this list:
 Betting corridors
 Handicap betting corridors
 Matched betting
 The strategy of Oscar Grind
Let's discuss each of the betting ways and see how to apply them properly.
Betting corridors
Betting corridors are often regarded as the most profitable way of wagering on basketball. So, what is a corridor?
The strategy's idea is in finding two bets for the opposite outcomes; in this case a punter will have two possible results: the satisfying one, when at least one of the two bets wins, and the second one, the most desired by a bettor, when both bets appear to be successful.
The stakes have to be chosen with certain odds that have a difference of at least 5; this difference is in case one of the bets loses, profit from the second one is supposed to cover it and you will still be in a fortunate position.
But how is it possible that a bookmaker allows using such a lifehack? There are two ways of how you can find profitable betting corridors. The first one is to check different bookmakers' action lines, compare them, and make bets in each bookmaker. The experts in different companies can have various opinions regarding the favorites and the underdogs of the event, so it is a chance for a punter to obtain their profit from this difference.
Another option is in-play betting; as we have already mentioned, basketball is a very unpredictable kind of sport, so when you bet in the live mode, the action line can change and some bet types are added later than the others. If you manage to catch this moment, you can make two bets at one bookmaker.
Handicap betting corridors
The same strategy can be used for handicap betting. For instance, if one bookmaker offers the odds -140 and another one -120, your corridor of 10 will be very likely to bring you a profit or at least cover the expenses in case the bet loses. Betting this way, you have smaller chances to lose the total amount of the stakes, as one of the bets will be successful anyway.
To try this strategy, you can download special software that gives you a comparison of odds at different sportsbooks in real-time mode, so you will be able to make instant bets as soon as you find a corridor. For this, make sure you are registered at several betting sites before you start.
Matched Betting 
This strategy will also be easier if you use special punter's software to calculate your possible profit and see how much you should bet to gain a certain amount. The idea of a technique is to use free bets that are usually given a welcome bonus or during the seasonal promotions and to make back and lay bets on the same event simultaneously with two different bookmakers.
In this case, you win no matter what the outcome is, and, in addition, you gain additional profit from the free bet you use for one of the stakes. If this bet loses, you do not lose your bank, and just take your winnings from the second stake.
Oscar Grind Technique
To cut a long story short, this strategy is about betting with a small bankroll, but on a regular basis. Initially, this technique was designed to increase the chances to win at the casino games, say, roulette, but then it was adapted for betting, and it works well when you wager on basketball games. This strategy is not the new one, but it is still one of the leading ways to bet on basketball.
The main principle of this betting technique is to divide your bankroll into ten equal parts. If your first bet loses, your next bet should be of the same amount as the previous one. In case you win, you double your next bet. To bet successfully, you have to place your stakes with odds 2.00 or higher, and you should continue betting when your net profit equals or surpasses the amount of the first bet.
If your bet wins three times in a row, it is not recommended to double the next bet, as it can lead to a significant loss. The main idea is to make small steps to have a stable income and avoid big losings.
Conclusion
Certainly, there is no strategy that can bring you guaranteed profit; sports betting is not the most stable source of income, However, if you use the techniques, your chances will become significantly higher. Don't forget to control your bankroll and stay aware of the forecasts given for the matches.
---
Interesting related article: "What is a Wager?"