By now, most of us would likely be familiar with how Bitcoin (BTC) prices surged by nearly 100% to surpass the $30,000 mark. Along with this, the price of other alternative cryptocurrencies such as Ethereum (ETH), Bitcoin Cash (BCH), and Litecoin (LTC) have also increased significantly.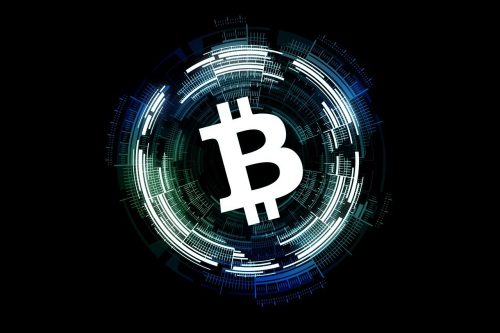 This turn of events has triggered a rush of analysis and speculation as analysts struggle to make sense of this surge. Some have attributed the sudden rally in crypto prices to increased interest from larger investors looking to cash in on the digital gold rush.
Others have pointed out the influx of cash stimuli into the global economy and the fear of increased inflation as a reason behind the recent bull run.
At the time of writing, Bitcoin and other cryptocurrency prices took a tumble with prices falling by 11% for BTC and 15% for ETH. This sudden turn of events has sent investors scrambling for cover as the market corrects itself.
It is highly likely that we're standing at a crossroads as we take a look at what the future holds for cryptocurrencies. On one hand, we have some who say that this is only a temporary setback for crypto assets and a rise is on the way.
You can read in this article how many Bitcoins are there right now: https://blog.tezro.com/how-many-bitcoins-are-there/
Meanwhile other investors are not so optimistic, and many say that BTC prices are set to plunge drastically. With all of this in mind, we take a look at the two scenarios presented to us.
Scenario 1: Why Crypto Prices Will Rise
Interest From Institutional Investors
If one thing's for certain, it's the fact that Bitcoin and other cryptocurrencies have moved beyond the pantheon of alternative investment. What was once a digital currency used by dark web surfers looking to protect their anonymity has become one of the most talked about investments in recent history.
With payment platforms Paypal and Robinhood giving users the option to purchase Bitcoin, many have seen this as a sign of Bitcoin's status as a "legitimate" asset. This in turn has inspired confidence in investors who in turn quickly took to buying up Bitcoin and an assortment of other cryptocurrency assets.
Additionally, the surge of institutional investors into the crypto market has led to an increase in demand for cryptocurrencies whilst lending further legitimacy to digital currencies.
All these factors have likely led to Bitcoin and other cryptocurrencies enjoying the current surge in price valuations.
A Demand for Inflation Hedging
The COVID-19 pandemic has resulted in a massive economic slowdown unlike that seen since World War II. As a result, governments all over the world have been injecting cash into their economies through a combination of stimulus packages and low-interest loans.
An excess of liquidity in the market, will naturally lead to an oversupply of cash which in turn would lead to a rise in inflation.
Fearing the erosion of their cash assets, investors have turned to cryptocurrency as a means of hedging against a sudden erosion in value. Cryptocurrencies like Bitcoin and Ethereum are entirely unregulated and are largely unaffected by government policy.
This makes them an ideal, inflation-resistant investment when compared to other assets. Thus, leading to a rise in demand for cryptocurrencies.
Scenario 2: Why Cryptos Prices Will Crash
The Market Rally was Driven Largely by Whale Investors
While some have attributed Bitcoin's miraculous rise to the entry of larger investors into the market, others cite the fact that the numbers simply do not tally.
Analysis of transactions performed indicate the presence of investors who own a disproportionate amount of the Bitcoin market. Known as 'whales', these investors are able to manipulate market prices by buying or selling massive quantities of Bitcoins.
Having bought up enormous quantities of Bitcoins, these whales have then driven market prices up to the levels that we are seeing now. To crystallize on their initial investment, the whales would then liquidate their cryptocurrencies which would flood the market and lead to a crash in prices.
Thus, resulting BTC valuations drastically falling once the market corrects itself.
Possible Government Regulation
Cryptocurrencies have long occupied a grey area in the mind of most governments. While increased institutional interest has been a boon for crypto prices, the huge volatility and unregulated nature of cryptos may trigger governments to increase their oversight.
Thus leading to a situation where investors turn to alternative cryptocurrencies or investments as a means to hedge the value of their assets.
Closing Thoughts
The cryptocurrency market has long been a volatile place with constant price fluctuations. With current market conditions being the way they are it is highly like that 2021 will be the year for cryptocurrency.
---
Interesting Related Article: "Will Cryptocurrency Become a Mainstream Payment Option in 2021?"