Being a makeup artist is one of the most exciting careers you can go for in the fashion and entertainment industry. You get to do many different things, explore a world of trends, and also participate in creating a result that will have an impact. Whether you are just getting started on your journey or if you are just getting ready to leave a company and go freelance, there are certain things you need to know.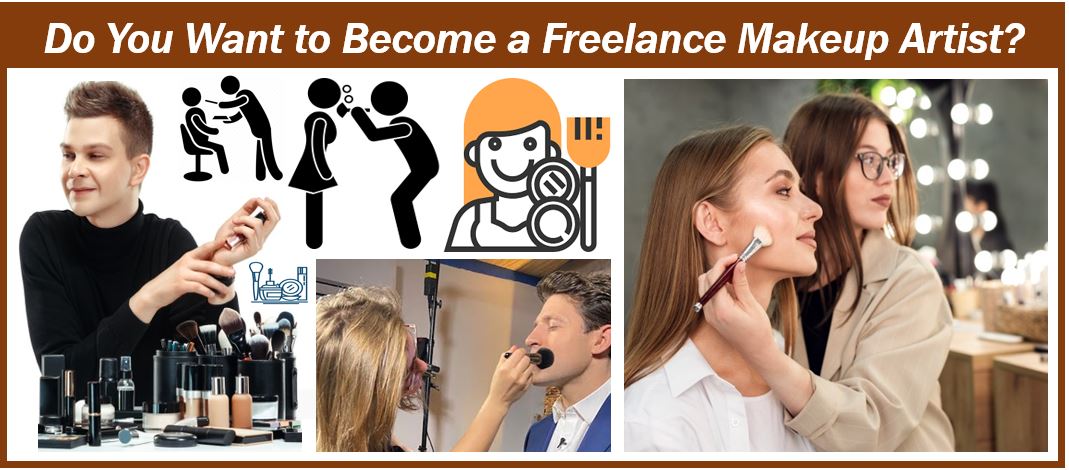 Start with the Basics
First of all, you need to know how to do makeup properly. If you are just starting you might have become an expert in creating great looks for yourself and some of your friends. You might have even started to charge for makeup services for special occasions, such as weddings or costume parties. However, to truly learn the most advanced skills, you'll need to study in a makeup school.
There are many benefits related to going to makeup school. First, you will learn the best techniques of makeup, when to apply them, and how to choose which one to use according to the project and client. Plus, it's also an opportunity to do some networking and learn from the experiences of people who have been part of the industry for a while. This can be invaluable in your future as a makeup artist.
Stay Updated on the Trends
Like everything in fashion, makeup trends come and go and you need to be able to adapt and make the most of them. Your clientele will be pleased to know that you can provide them with a look that's not only beautiful and impressive but also current. In addition, if you want to go for special effects makeup, you need to be updated on the most recently developed techniques as the makeup industry is in growth.
Build Your Professional Makeup Kit
Your makeup kit consists of tools that will allow you to put your talent and makeup skills into action. While the initial investment might be a hefty one, it's better to invest in items that will last you years than getting only cheap versions. Plus, when it comes to your makeup palettes these must be as diverse as possible and you should only use high-quality makeup products. This will help you in getting steady clients that will keep coming back to you because of the great results you achieve.
Reflect on Your Skills
Self-knowledge is key in every profession and this is not the exception. You need to be objective about your skills and know what are the things you need to work on. This way, you will be able to plan accordingly, which can include signing up for courses on a specific skill or building inspiration boards for new projects. You should be as honest with yourself as possible and work as hard as you can to become a great makeup artist.
Create a Makeup Portfolio
Your clients will need to see what you are capable of before they can even think about hiring you. Therefore, you must build a makeup portfolio in which you can show your best projects. The idea is that the portfolio shows range, meaning very different projects that allow them to see the diverse looks you can provide. Also, a professional portfolio is important for a career. In addition, your portfolio must be updated, with recent projects that follow the most current trends clearly showcased.
Online Marketing
Social media marketing  has become one of the main -if not the main- channel used by makeup artists and members of different industries to promote their work. Having an active, engaging, and exciting social media profile can be all the difference between booking jobs or not. You should work hard to get as many followers as possible.
In today's world, many people will look at your profile and how many people follow you before deciding if they want to work with you or not. Also, having a large following can open doors for you and allow you to work on the projects you want. Be constant and persistent and make sure you show the best you have to offer. You can also get some inspiration from other makeup artists and stay updated on the most current trends by using social media.
---
Interesting related article: "What does Self Employed mean?"