You can find bathroom suites in a variety of styles including traditional and modern to suit your home. However, with several things to take into consideration, from choosing the right fixtures to deciding on a look, it can be hard to figure out where to start when it comes to designing your bathroom. Updating the bathroom suite is usually a long-term project when you compare it to other rooms in a home.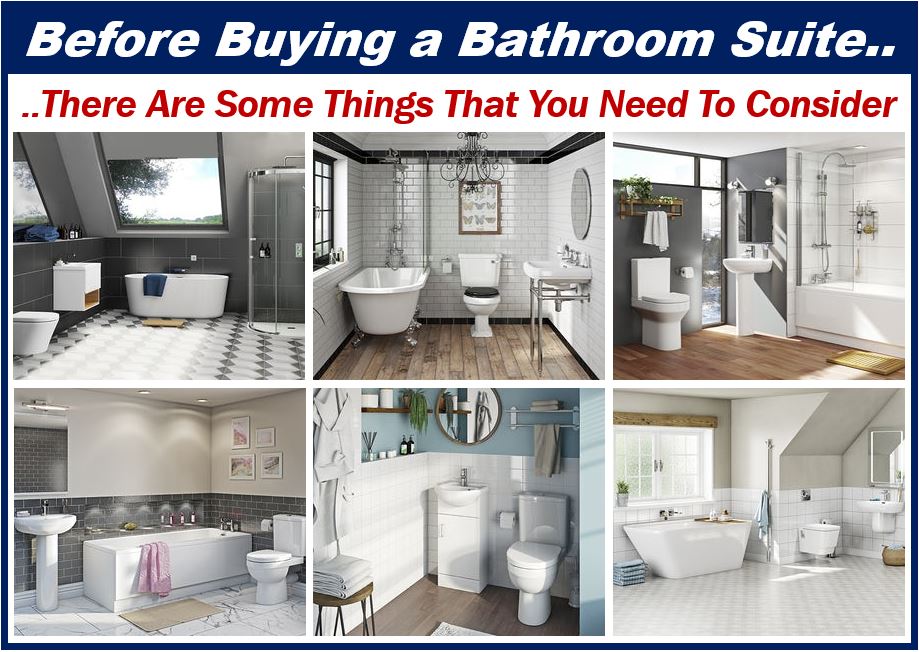 Therefore, it's crucial to choose a bathroom suite that meets your requirements to make sure that you will be pleased in the long run. When you think about the various suite designs and bathroom ideas, it makes sense to have a mood board so that you can have better ideas of the appealing styles to you. This post discusses what you need to consider before buying bathroom suites.
Budget for your bathroom suite
Before you redesign the bathroom and purchase a bathroom suite, it's important to set up a budget. When doing this, you should add at least a 10 percent on top of your budget. This is because there can always be unforeseen costs regardless of how well you plan. Remember that the cost of a bathroom on the market can vary significantly. These costs cover the bathroom suite, installation, and plumbing plus the brassware and tiling.
It always makes sense to work with what you have in place, and check what you can get from the current design. Also, you should try and maintain the current plumbing layout, and keep the water and waste inlets in the same position. This is because installing the new toilet and basin in the same position as the old ones can help to keep the plumbing costs down.
Choose discount bathroom suites
Understandably, many people don't have tons of cash to make a luxury look, but it can be surprising with what you can get on a smaller budget. When purchasing a bathroom suite with a limited budget at Victoria Plum, you should consider selecting the best quality that you can afford. Keep in mind that opting for low quality fixtures can sometimes cost you more over time.
If you are on budget and don't want to buy a brand-new bathroom suite, then you can always choose second hand or even reclaimed bathroom suites. You can even find ex display bathroom suites that allow you to save money. Therefore, if you decide to take this route, it is crucial to check over each of the items carefully to ensure there is no damage that can lead to problems in the long run.
Some people can be put off by less expensive bathroom suites. So you need to choose carefully and do research. In this way, you can make huge savings on the new bathroom suite. Remember that affordable complete bathroom suites usually include a toilet, straight standard bath, and basin.
You can even save more cash with DIY experience since you can fit the suite yourself. However, if you don't have the experience and skills, it's a good idea to hire an approved tradesman who can install the bathroom suite.
---
Interesting related article: "What does Budget mean?"