Forex trading is a lucrative trade if you get the knack for it. If you understand the different dynamics that come into play when exchanging major world currencies and predicting their shifts correctly, then you should get into this business. With such knowledge, you are in a position to make a fortune in a short time.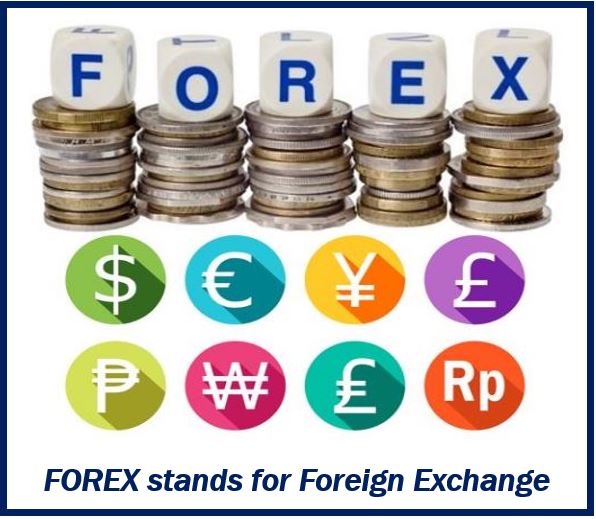 However, this knowledge does not come as easily. It requires months if not years of endless reading, research, and practice. When you finally understand the Forex markets, you will also know the best Forex trading sites to use since only a few are genuine. For a beginner, here is what you need to know before you invest in this volatile but lucrative industry.
Understand the Market
There is a lot more to the Forex market than just exchanging currencies and making money. The main activity, however, is to exchange world currencies based on their values and strengths against one another. This exchange is important to facilitate world trade. There are also other options including futures, derivatives, options, and recently cryptocurrency.
As a beginner trader, you need to take your time to understand how all of these functions work, and how they relate to one another before thinking of investing. There are a lot of tutorials and books online that you can read to get an idea of what happens.
Understand the Basic Terms
There are a lot of terms concerning Forex that you need to understand as a beginner. These terms will appear now and then when you are trading. Some of the most important include spot Forex, pip, CFDs, spread, margin, and leverage among others.
Understanding most of these terms with the mentioned ones being some of the most important will play a significant role in understanding what you need to do when you get to the actual trading.
Learn About Brokers
Brokers provide all online traders with a platform from which to carry out their trades. There are so many brokers online, but a majority of them are fraudsters. You need to do your due diligence to ensure that you get the right and genuine broker. The best way of determining a legitimate broker is by checking their licenses, and whether they are regulated.
Find out also how long that broker has been in operation and their reviews. If they pass all these tests, then you can consider trading with them. There are other factors that you should consider too when you finally have a few selected brokers. These factors include among others their minimum deposit and withdrawal balance as well as their payment methods.
Check Demo Accounts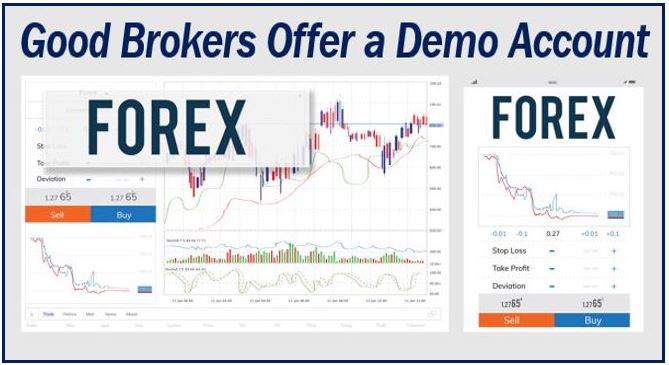 After familiarising yourself with the basics of Forex trading, you are still not ripe enough to put your money at risk. Remember, Forex trading is not an overnight success. It will take a period of earning and losing before you can find a balance where you have experience on how to make profits while minimizing losses as much as possible.
Before you deposit real cash, you can practice first with a demo account. Most genuine dealers or brokers have demo accounts that provide free access to all beginners and experienced traders.
These demos reflect exactly what would happen in a real account. They help you not only to learn the basics and the tricks of trading, but to understand without the risk of losing your cash the mechanics involved in real trading. Ensure you start with such an account before running a live account.
Learn About Charts
Ensure you learn everything about charts when using your demo account. It is through reading these charts that you will be in a position to predict the market and make the right calls. Most platforms have the line, bar, and candlestick charts. Each of these charts gives you specific information that is related to the other charts to help you predict the direction of the market. If you can predict this, you will know when to buy, and when to sell.
Deposit Methods
After you have learned the basic and vital terminologies, and have had adequate practice with a demo account, you can now consider opening a real account. This account is the one you deposit cash in and start placing trades.
Different trading platforms or brokers have different verified means of depositing cash into their platforms. Some allow you to transfer directly from your bank, while others use money transfer services. Choose the one that charges as little commission as possible when withdrawing, since most will not charge a deposit fee.
---
Interesting related article: "What is the Foreign Exchange Market?"