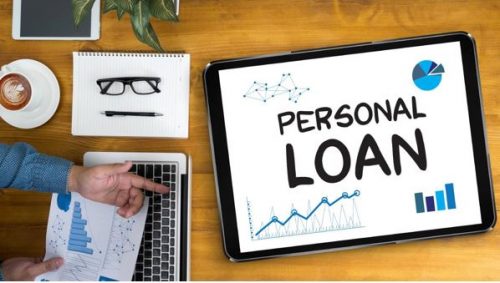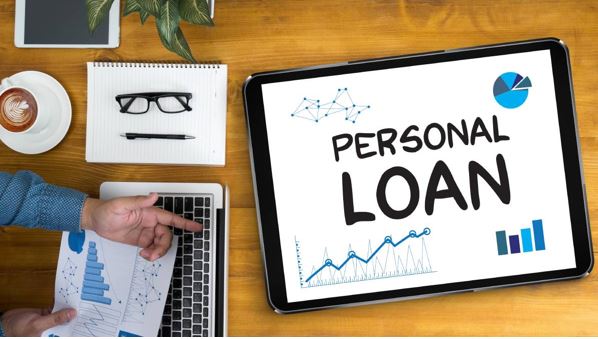 A personal loan in India has become one of the popular credit products in India. More often than not, people who are in urgent need of credit try to avail a personal loan due to its key feature of unrestricted usage of funds. Its loan proceeds can be used for varying purposes like home renovation, medical emergency, higher education for children, foreign vacation, a wedding expense, etc. Even according to a survey by NIRA, a consumer finance company, 77% working people in India relies on Personal loan.
Amongst the people who try for a personal loan, many's application gets rejected since banks tend to have their own set of eligibility criteria for Personal Loans, failing which the application does not get accepted. Hence, before applying for a personal loan, everyone should know the tips t increase his/ her chances to get a personal loan from top lenders like HDFC Bank Personal loan, which is probably the biggest private lender in India. This holds true especially for beginners, who should know about the process and requirements of taking a personal loan, given that they might struggle more to take a loan since they usually have low or no credit history.
Here are key things for beginners to factor in before applying for a personal loan:
Build your credit score:  Credit score is one of the prime factors lenders consider while evaluating a personal loan application. As HDFC Bank Personal Loan and other lenders check applicant's credit score on the first step of evaluating the application, and if the applicant score matches their eligibility criteria, then they go on the further steps. Those having credit scores of 750 and above tend to have higher chances of loan approval. Such consumers are also viewed as more credit disciplined and, therefore, involve lower credit risk for the banks.
The practice of risk-based pricing has also led many lenders to offer preferential interest rates to personal loan applicants having higher credit scores. Those with poor credit scores either face rejection or are charged higher interest rates to make up for the higher credit risk for the lender. Even the HDFC personal loan interest rates may vary according to a credit score of an applicant.
Thus, ensure to build and maintain a strong credit score to boost your personal loan eligibility as well as your chances of taking a personal loan on low-interest rates. To do so, follow healthy credit practices like repaying your credit card bills full by their due dates, so far as beginners don't have any loan EMI, do not let your credit utilization ratio cross 30%, avoiding multiple loans or credit card applications within a short span to build and maintain a strong credit score.
One should review his/her credit report at regular intervals, at least once every three months. It can give you sufficient time to take steps to improve your credit score is required. Sometimes incorrect information in your credit report can make an adverse impact on your credit score. Inform the concerned bureau and bank if you come across any kind of incorrect information in your credit report to make it correct. An updated credit report will automatically increase your credit score.
If you are new to credit or you have no credit score to back your application for a personal loan, take a credit card and use it to build your credit score. Beginners can take a credit card easily than a personal loan. Like if you want to take a personal loan from HDFC, first try to take a credit card from the same lender in order to enhance your chances to take an HDFC bank personal loan, wherefore credit card will make your score and credit history as well. You should keep in mind to pay your credit card bill full and by their due dates and restrict your credit utilization ratio within 30%, as a high ratio could show you more credit dependent.
Boost your Eligibility: Knowing the eligibility criteria of lenders will help beginners to boost their eligibility to make their chances brighter for a personal loan. Like for HDFC Bank Personal Loan, prefer completion of loan tenure by the time the borrower retires, since the regular inflow of income would cease post-retirement. You should be working with your current employer for at least a year, and your total work experience should be a minimum of 2 years. Your minimum monthly income should be Rs. 25,000 per month. Documents which applicant need to submit with application form for HDFC Personal loan are, identity proof: Copy of aadhar card/voter ID card/ passport/driving license, address proof: Copy of Copy of aadhar card/voter ID card/ passport/driving license, for income proof applicant, need to submit bank statement of previous 3 months of his bank account and Passbook record of previous 6 months and two latest salary slip/current dated salary certificate with the latest Form 16.
Relationship with the lender: Many lenders go easy on the application of their own customers than other applicants. So, one should check first with his/ her bank for a personal loan then goes to other lenders. If you want to avail of a personal loan from a particular lender, like HDFC Bank personal loan, you could first make relation with HDFC Bank and then apply for a personal loan. Your relationship with the bank could be in many forms like savings, current, salary accounts or fixed/recurring deposit accounts or existing loans or credit cards.
Many lenders tend to offer personal loans at preferential interest rates to their existing customers. Hence, an existing relationship with a lender not only boosts the chances of your application getting accepted but also can help you to get a personal loan at attractive interest rates. As mentioned above example, if you take a credit card from HDFC bank so it can make your chances bright to take an HDFC Personal Loan, additionally you could have low HDFC personal loan interest rates.
Beginners could also go to NBFCs if they are having trouble taking a personal loan from the bank as NBFCs may entertain applicants who get rejected from banks. But one should note that NBFCs charge more interest rates on a personal loan than any leading bank since they provide loans to people with low or no credit scores, and to compensate their risk, they levy more interest than banks.
---
Interesting Related Article: "How to obtain a personal loan successfully"