With the world economy slowly going back to normalcy, retail and franchise businesses adopt new technological solutions to sustain themselves in the challenging marketplace.
Customer satisfaction and retention require a strong and well-trained workforce. An advanced Learning Management System (LMS) will help brands optimize automated technological tools to retain a positive brand image.
Here are a few ways an advanced LMS system can be highly beneficial for retail and franchise businesses.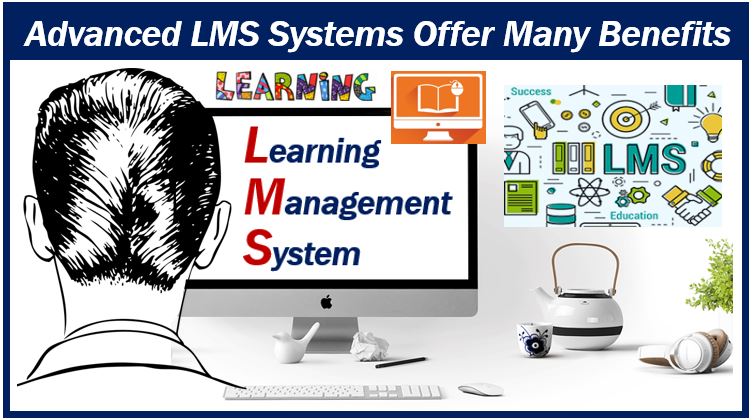 LMS System for Retail Sector
A reputed LMS software will have the following positive effects on your retail business:
Targeted Training Approach
Every retail business should deploy an effective LMS system to train and educate their employees about company sales policies and brand values.
It offers the best interactive method to train new sales assistants through an online induction process, giving them a clear idea of their customer service policies. It increases knowledge among employees about the company's products and services, customer handling processes, and marketing methods.
Unlimited access to the LMS training modules gives employees a chance to go through the data as many times as needed. Each employee gets access to a tailored content of information to help them with individual tasks or challenges.
LMS systems for retail businesses are also available for remote training of employees on the go. E-learning programs by prestigious collaboration tools can help to train the workforce at any time or place.
Automated Tracking of Safety & Health Guidelines
Frontline workers in the retail business are often exposed to unknown dangers and work hazards. Working with high-end machinery in factories is extremely risky.
An LMS training module can educate the employees with the proper safety and health guidelines to avoid any adverse accidents. An automated LMS system will help managers and front-office staff monitor the workforce's safety and health.
Compliance Training
Most US retail companies must adopt The General Data Protection Regulations (GDPR) guidelines. Failure to handle personal data correctly can have negative consequences on the retail business.
Using an LMS system, companies can update the new rules and regulations in real-time and circulate the details among the employees. Any new legislation in retail can be immediately updated to help companies maintain law and order.
LMS System for Franchise Businesses
Handling your business expansion to multiple locations is no longer a headache. An effective LMS system can handle your franchises across different cities or even countries.
Easy Implementation and Scalability
Large-scale businesses must maintain a chain of franchises that include multiple stores and facilities in different geographical locations. An LMS system uses a standardized training process for all partners and employees. It helps handle hundreds of employees with a single LMS installation at a central place. It is easily scalable to accommodate new employees from new stores.
A Cost-effective Solution
With a low-cost, single LMS system that can be accessed from multiple locations simultaneously, retail businesses can save both time and money. It reduces IT maintenance and support costs too.
Companies can use their valuable time and energy to implement better business procedures to increase profit.
Improves Collaboration between Employees
Employees from different locations can share ideas and collaborate via a single, centralized platform of learning. An increased level of communication among employees will help to overcome language and location barriers.
New ideas and technologies can be shared and implemented across various franchises. It will help the business to grow on a higher level.
Easy Implementation of New Rules and Updates
To maintain a competitive edge in the business world, retail companies should keep changing and implementing new rules, policies, and business techniques. Companies also need to update consumer and sales-related information constantly.
Manual update of every guidebook at different franchises is not a viable solution. An automated LMS system can make the desired changes and additions within the blink of an eye. It can also send out notifications and reminders to the employees to keep track of the updates and follow them.
Automated Report Generation and Assessment
Monitoring employee performance on a day-to-day basis is an important feature of an LMS system. It helps to keep track of what the employees are learning and implementing in their working process.
An LMS solution can generate an automated report of employee performance. It can help in assessing the possible gaps in the skill sets. Managers can make the necessary changes to the system to suit employee needs.
Investing in an ideal LMS system can help in increasing brand value by identifying emerging trends in the retail business. It helps in managing workforce competencies and increases sales and turnover for your business.
---
Interesting related article: "What is a Franchise?"