When it comes to traditional print marketing, banner advertising remains one of the most effective approaches for businesses both big and small. The question is, what is banner advertising and why should it form a part of your establishment's marketing strategy? Here are the facts that you need to know.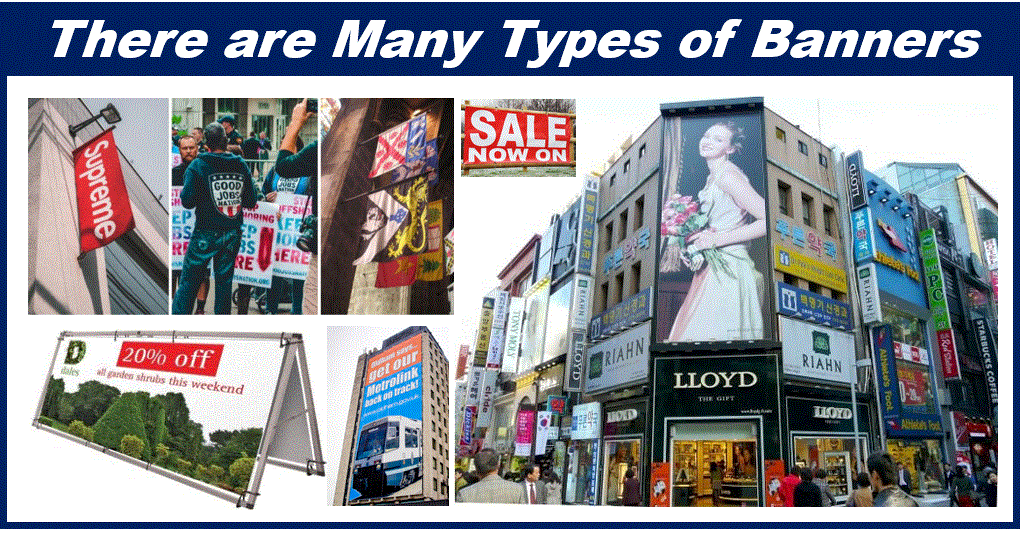 What is banner advertising?
Banner advertising refers to the practice of using banners, which are large graphic displays, to market a brand, event, or product or service. There is such a thing as banner advertising in both print and digital marketing.
This article refers specifically to banner advertising used in print marketing. In this instance, banners can take the form of retractable banners, suspended banners, A-frame banners, outdoor banners, counter cards, vinyl banners, and more.
Why banner advertising?
The primary benefit of banner advertising is that it is an affordable long-term investment. Banners are durable, especially if they are created to be displayed outdoors and exposed to the elements. This means that they will last a long time and can be re-used repeatedly. Many banners also come with reusable stands and borders so that the creative display piece can be easily replaced without having to invest in a brand-new banner from scratch, thus saving your business hundreds of dollars in the long run.
Many business owners believe in the power of banner advertising because these marketing materials are also easy to design. The secret is to create high quality print files and to use beautiful, hi-res imagery for maximum impact. Luckily, a reputable printing company should be able to guide you in this regard. Some printing companies, like Little Rock Printing in Calgary, will provide you with access to a beginner-friendly online design tool.
Another benefit of banner advertising is enhanced visibility and increased sales. As long as you have paid attention to perfecting your design based on your target market, your banner should prove practically impossible to ignore. It is, therefore, a strategic approach to getting a specific message across which, in turn, could help to boost the number of leads and conversions that follow thereafter.
Finally, business owners love the fact that most banners are portable and simple to set up and take down. They are fantastic supportive marketing tools to use when hosting an event or when participating at a trade show or exhibition.
Which banners are best?
There is no such thing as the 'best banner'. The type of banner that you choose will depend on various factors, such as your budget and where you plan to use it. For example, banner flags are ideal for use at outdoor functions, while retractable banners work great in a trade show or office setting. It helps to consult with your chosen printing company for advice to find the solution that best suits your needs.
Once you try banner advertising, you will quickly realize that it is a marketing staple that promises consistent results at affordable pricing — a must for businesses of all types and sizes!
---
Interesting related article: "What is Advertising?"