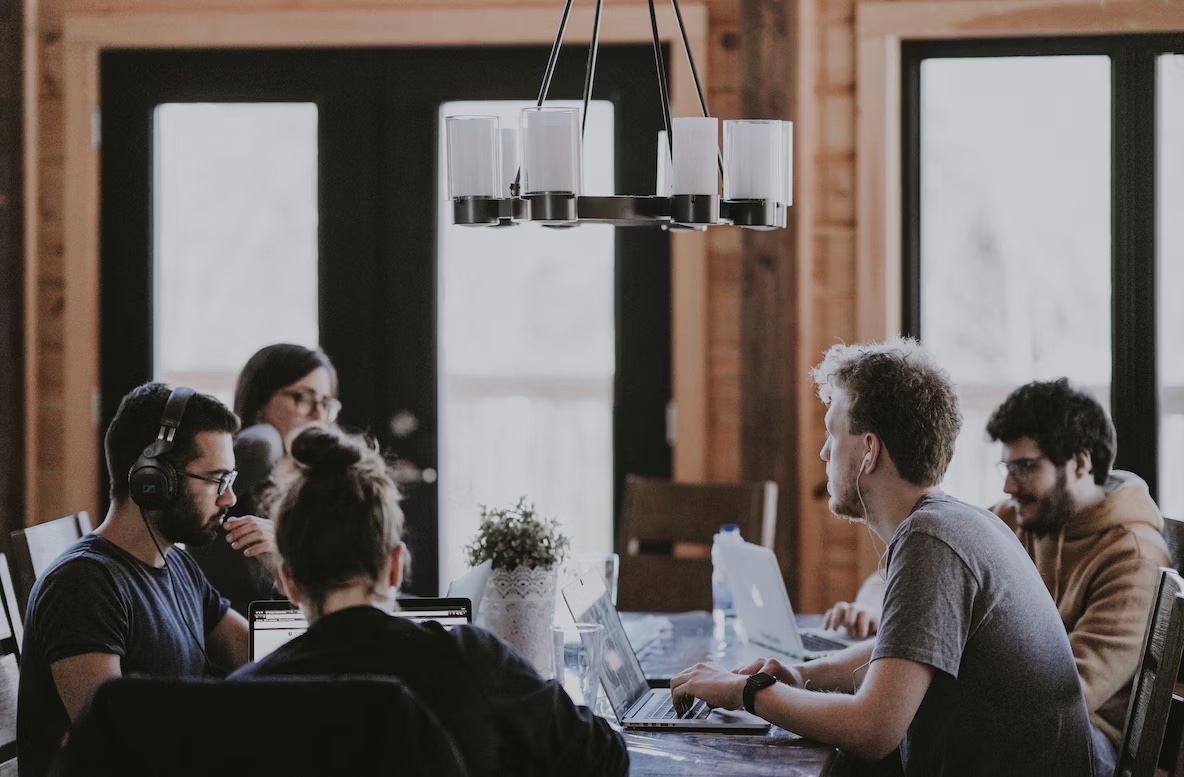 Hiring a professional dedicated team for a web development project is quite a popular method of obtaining the desired technological solution. It is used by banking institutions, modern IT projects, representatives of the trade industry, and other customers.
Despite hundreds of successful results, some businesses still have doubts about the feasibility of using this method. Well, let's try to dispel them. We suggest that you familiarize yourself with the main advantages that are possible thanks to the involvement of dedicated developers in the project.
Established cooperation and clear organization of work
To understand how beneficial it is to hire a dedicated team, it is worth comparing this method with the involvement of freelancers. In this case, it is difficult to organize the work process and maintain close cooperation. This is because you'll have to separately explain the requirements and describe the tasks to each freelancer. In addition, there is a need to constantly monitor their work. In the case of freelancers, the interaction between them will also not be at the highest level. 
If you choose a specialized dedicated team, then all these problems can be easily avoided. An outsourcing company is engaged to hire such specialists. It assumes the responsibilities to the customer regarding the formation of the team, strict adherence to deadlines, and control of the work process. In this case, a clear, coordinated process is ensured without the need for constant customer intervention.
Reduced costs
Another advantage that is very attractive to many entrepreneurs and startups is the financial benefit. In any case, they need to allocate a sufficiently large amount of money for the development of a certain digital product. Under such conditions, it is important for them to rationally use the allocated budget and, if possible, observe the economic regime.
Hiring a team of dedicated developers will be a great solution to achieve this goal. After all, in this case, the customer engages qualified employees with lower costs than in the case of hiring full-time specialists. It is important that for less money you can sometimes get even higher quality help. In addition, costs for the services of HR managers, arranging workplaces for the internal team, and paying salaries are reduced.
Flexible approach and adaptability
With their team of IT specialists, managers do not have a sufficient level of flexibility. After all, they cannot periodically increase or decrease the team depending on the scope of the project. In the case of contacting an outsourcing company, this possibility becomes available. The team of dedicated developers is dynamic, so the customer can adjust the number of involved specialists.
Thanks to this feature, it is possible to ensure the best approach for each project or digital solution. An additional advantage of flexibility is the ability to adapt resources to needs. Changes can be made at any stage, including preparation, budgeting, or concept development.
Ease of management
An outsourced approach to development provides an opportunity to reduce all the complexities associated with managing a development team. A specialized company ensures thorough control at all stages and receives feedback and appropriate confirmations. All this is transferred directly to the customer. He can also access the process and information about the completed work at any time.
Conclusions
A dedicated team of developers is one of the best modern approaches to developing digital solutions. By hiring such specialists, businesses get several advantages that open up wide opportunities for them and simplify the procedure. Among them, we can highlight flexibility, adaptability, financial savings, professionalism, and clear work process organization.
---
Interesting Related Article: "Five Conflict Resolution Strategies"