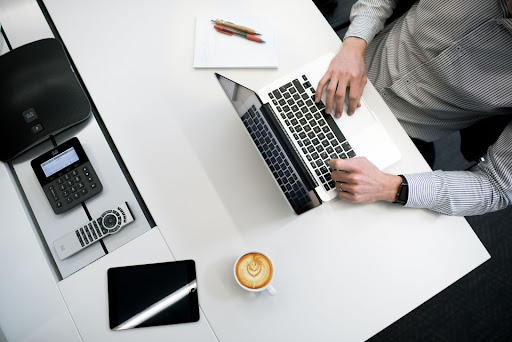 There are many things to keep in mind if you are looking to set up a company in Malta. One of them is by taking the right steps as enlisted in the Maltese company formation laws. You need to ensure that you plan for business accounting, documentation, and much more.
However, you might wonder what the benefits of business accounting are. Well, this article is an ultimate guide to business accounting for anyone looking to set up a company in Malta. It will explore all you need to know about company formation and why accounting matters.
Let's get started with it below.
What To Know About Setting Up A Company In Malta
There is a lot of background information that one needs before starting to set up a company in Malta. You should note that a company is formed by an agreement made by shareholders or partners. It then gets registered at the Maltese Registrar of Companies, located in Attard.
However, the process of registering a company with the registrar of companies isn't easy. It entails so much, which includes deciding between a partnership and a limited liability company. Once you choose what best suits you, you can go ahead with the registration process.
You will need to get your documentation right, find a name for your company, and decide who and how you will finance it. You'll have to decide on the number of directors and shareholders. Plus, you must have a company secretary and a registered office in Malta.
Accounting Requirements for Setting Up a Company In Malta
It will help to know what is expected of your company as far as business accounting is concerned. Well, there is a prescribed format in which businesses must prepare their annual returns. This must be done upon each anniversary of the company's registration in Malta.
Also, you need to file this return after 42 days of company registration in Malta. This is filed with the companies' registrar, and the relevant authorized capital is submitted along with it. The capital payment can range from € 100 and € 1,400, depending on the company.
It is also required that companies send in signed copies of their annual accounts. Their directors and auditors also need to issue reports of their annual accounts. These copies help the registrar of companies establish if a company complies with all legal requirements.
Also, it is worth noting that a particular format must be followed when doing this. The format you will follow will depend on the size of your company. If you run a small company, you can submit abridged balance sheets and layouts to the regulating authority.
You might wonder what we mean by "small company" in this case. Well, "small company" doesn't necessarily refer to size in accounting. Many other factors determine whether a company is small or large.
Here are some characteristics of a small company that you must know:
A company with a balance sheet total of EUR 4 million

A turnover of EUR 8 million

An average of 50 employees were present during the accounting period.
You can use those characteristics to determine if a company is considered small. Remember, your company's accounting requirements depend on its size and many other factors. Thus, determining the size should be one of the things to do.
Why Business Accounting is Important for Company Formation
There are many benefits to using business accounting when forming a company. It will help to know how exactly you can benefit from it if you want to start a business. Below are some of the main benefits that you can expect to get from your small business's accounting process:
Helps In Evaluating Business Performance.
This is one of the most important benefits of accounting for a business. It is vital to know how your business is performing. This will help you identify areas that require improvement. But then, a business's performance is also a matter of concern to the registration authority.
Ensures Statutory Compliance
One of the laws governing companies' formation is having proper accounting systems and processes. You need to ensure that you address things like sales, value-added, income, and other taxes. You cannot be compliant with all these unless you do accounting.
Streamlines Budgeting And Financial Projections
You can easily budget if you stay on top of your accounting. If you want to know how much you need to allocate to your business's video content marketing or any other kind of marketing, you can use past accounting reports to do that. hese accounts can help you predict future costs.
Makes Filing Financial Statements Easier
It will be vital to ensure that you file your financial statements promptly. Otherwise, it can be tricky to get the results you desire. For instance, you may find yourself on the wrong side of the law more often than not. Proper accounting will make filing these statements easy.
Those are some of the pros of accounting for your business. If you want to start a personal holding company or any other type of company in Malta, then you need to get this right. An in-depth look into your accounting procedures will help ensure your business is compliant.
Conclusion
There are many benefits to using business accounting for company formation in Malta. If you were wondering what they are, this article has provided some helpful insights. You now know some of the ways your business can benefit from this and why you should make it a priority.
Now company registration in Malta will no longer be a daunting task. The tips we have shared in this post will make setting up a company in Malta easier. You can use them to ensure that the company you build is legally compliant and does its accounting on time.
FAQs
What does "small business accounting" mean?
It is the process of keeping accurate records of your business's financial transactions.
Should you hire an accountant for your business?
Yes, you can hire an accountant to help you with finances or do it yourself if you can.
What financial statements matter to small businesses?
A balance sheet and cash flow statement are the two most important financial statements small businesses use.
---
Interesting Related Article: "Need Accounting Software? Look In the Cloud!"