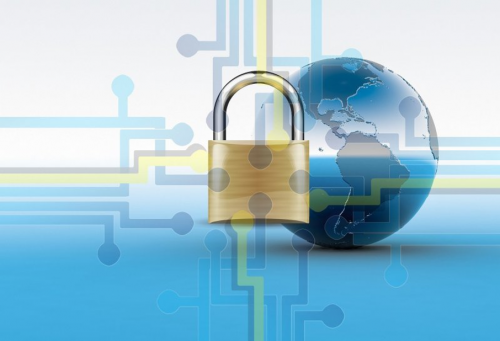 While some may still have their doubts about the digital world, it has indisputably found its way into every corner of our day-to-day lives. If you want to become and remain relevant, a digital presence is mandatory, especially in business. Because of this, small and large companies alike have been devoting a significant amount of time and effort to marking their online presence. However, more often than not, companies seem to forget that the right font and color palette are not enough to maintain a successful website. After all, if a company website is to remain visible, it also needs to remain secure from cyberattacks. While there are a handful of ways to increase your cyber security, the go-to tool is SSL (Secure Socket Layer) certificates – a soundproof method for activating HTTP protocols that help gain traction and repel cyber criminals from attacking your website. To understand just why your website is in dire need of it, check out the benefits of SSL certificates below.
The power of encryption
It's not uncommon to hear that a smaller business is actually part of a larger parent company. These types of business ventures entail at least partial online communication between the smaller branches and the parent company. However, when the smaller businesses don't have adequate cyber protection, this leaves their parent company at higher risk of a cyberattack as well. A sound way of keeping this from happening is by purchasing a trusted SSL certificate to encrypt your data. This way, neither you nor a larger company you may be in business with will be at risk.
Earning customers' trust
Regardless of its features and design, few people remain on a webpage after the 'not secure' notification appears on their URL bar. Ever since 2017, web browsers have begun labeling websites without HTTPS as 'not secure.' This label is not something that puts potential customers at ease and is definitely not good for business. Fortunately, finding and choosing a trusted SSL certificate will keep all these issues at bay. The certificate acts almost like a security bag – once the customers see it, they'll know they're safe and in the right place. The website will come across as trustworthy, getting a few shares in the process.
Credibility – the result of validation
In the online world, appearances are everything. While a simple SSL certificate might be enough for a small business that is just starting out, it is insufficient for a company looking to expand its online presence and reputation. Businesses looking to branch out will need a more sophisticated SSL certificate, one that offers business validation. In short, they'll need to consider premium SSL packages, like the Organization Validated (OV) SSL and the Extended Validation (EV) SSL certificates.  These types of SSL certificates offer companies the opportunity to have their businesses legally verified. Once a company's existence has been confirmed, the Certificate Authority (CA) adds this information to the publicly viewable digital certificate on the website. While it may not seem like much, this security step promotes additional trust – something that is decisive in all future ventures.
SSL security as compliance
Securing your website sometimes isn't only advised but mandatory. For instance, certain data security and privacy laws apply to all member states within the European Union. According to this legislation, all websites accepting payments and operating within the European Union must function with HTTPS – entailing all these websites to have trustworthy SSL certificates. When selecting an SSL certificate, it should always come from a reputed SSL provider. They should also be selected depending on the type of business at hand. Thus, businesses that have multiple subdomains are recommended to purchase more advanced SSL certificates that secure both the primary domain as well as its subdomains.
A (much-needed) SEO boost
While an SSL certificate undoubtedly increases website security, this is not its sole purpose. For some time, SSL certificates have been used to enhance website visibility. Thus, by installing an SSL certificate, your website will appear higher in the search results and be that more visible to potential clients. If you're of the curious kind, your next question will probably be – how do SSL certificates do this? The answer has a lot to do with the way search engines like Google secure their data. In 2014, Google decided to ramp up its security protocols and declared HTTPS a ranking signal within its system.
Installing locks on our doors has become common practice long ago and as the digital world continues to develop, so should purchasing SSL certificates. Even though it may seem abstract, trustworthy SSL certificates keep our businesses safe in the same way locks work for our homes. They protect our websites, customers, and livelihoods – making them definitely worthy of a try.
---
Interesting Related Article: "How to Increase Your Traffic and Grow Your Business with SEO"