Building and construction is an industry incessantly in today's world. Houses, roads, and other infrastructure are fundamental to the global population. Employment in the construction industry is a skilled occupation, with a variety of jobs now available, for which you'll need a qualification to begin with. Step Into Training Services, (SITS)  offers CPC50210 Diploma of Building and Construction to make you job-ready for the chosen career pathway in construction.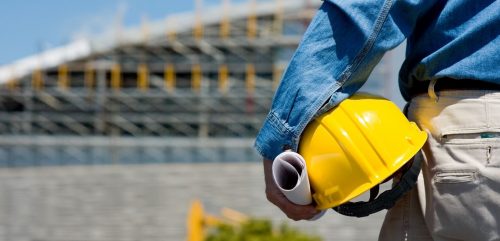 Gaining a diploma is when your initial learning and skills development will commence. Working in the construction industry is a safe bet in Australia accompanying multiple benefits. Let's take a look.
A World Of Opportunity
Compared to other industries, the career you build and develop is transportable around the world. The dynamic construction industry offers bountiful opportunities for career growth, both in Australia and overseas, letting you explore varied career paths; as you're not confined to one profession for life, and the skills you learn are valuable wherever they go.
Flexible, Supported Learning
Our skilled practitioners at SITS, will work alongside you equipping you with the key principles that will lay the foundation for your career in construction. Validating your training through a professional and industry-focused curriculum will give you a comprehensive understanding of the field and the chance to extract the most from your chosen SITS' course. Government-funded courses and self-paced study are add-on benefits nowadays.
Diversity
A career in construction offers great diversity from administrative roles right through to management positions, therefore the opportunities are limitless. Grab a role that attracts you most where you can deploy your strengths and skills most effectively.
Strong Network
By working on different sites alongside a variety of people with an assortment of skills, you'll build new and strong network connections which can be beneficial for your progress.
Work Anywhere
The building and construction industry is not limited by geography, and a nationally recognised Diploma of Building and Construction from SITS entitles you to work all across Australia.
Being A Builder Pays Well
With the current skills shortage acknowledged by the construction industry, there is a soaring demand for qualified workers. Employers are willing to play pay competitive salaries to encourage talented and skilled workers to work for them. As a tradie, you can earn around $1458* per week.
Skill Enhancement
With a diploma, you mature with complex skills and the know-how to apply for supervisory and construction management roles within the industry.
Personal Growth
Each new project will bring forth new challenges enabling you to portray your critical thinking skills adding excitement and innovation to your work.
Job Stability
Construction is the third-largest industry in Australia which is dynamic, rewarding and accelerating. According to the Australian Industry and Skills Committee, the construction industry generates over $360 billion in revenue and has a projected annual growth rate of 2.4% in the next five years.
Build A Career
A Diploma of Building and Construction will help you acquire a builder's license. As a registered builder you can take up a managerial role or run your own business eventually. Talking about career progression, the sky's the limit.
Feeling motivated? Trust in us when we say that studying a Diploma of Building and Construction with SITS will help you outshine in your career. Enroll today, as we believe in turning dreams into reality.
---
Interesting Related Article: "Why Regulations are Required in the Construction Industry"