A life insurance provides financial protection to your family members if, god forbid, you pass away in the future due to any reason. However, many people underestimate its importance as they think life insurance is costly.
For instance, for a healthy 35-year old, people would assume it would cost around $500 in premiums per year to get coverage of $250,000. However, the actual premium costs may lie between $140-160 a year.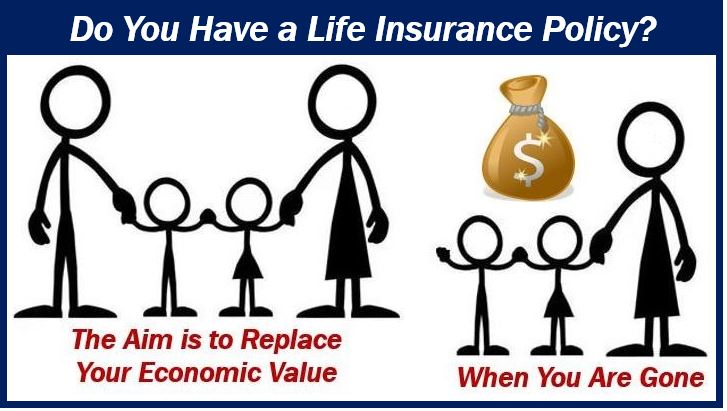 Similarly, there are many benefits of Life Insurance you need to know if you don't know already. We have mentioned the most significant ones in this article.
Take a look.
Tax Benefits
Your beneficiaries will be paid a lump sum death benefit if you die unfortunately under a life insurance policy. Moreover, your beneficiaries are not required to declare the life insurance payouts when filing their taxes.
Financial Protection
Experts recommend life insurance equal to 7-10 times your annual income. A policy or policies of this size will ensure that your dependents don't have to worry about major expenses and other lifestyle costs. For instance, your insurance policy can cover your children's college education, and they won't have to take out student loans.
Funeral Coverage
As of 2019, the national median price for a funeral, including viewing and burial, was $7,640. Many Americans don't have the savings necessary to pay for an emergency $400 expense. This can make paying for a funeral a significant financial burden.
With over 50 life insurance our beneficiaries can access the money from your life insurance policy to pay your funeral expenses. Some insurers also offer final expense policies. These policies offer low coverage and affordable monthly premiums.
Help in Your Pension Plans
If you consider buying a variable, universal, or whole life insurance policy, the policy can accrue cash value and provide death benefits. You can use the cash value to pay for expenses such as buying a vehicle or making a downpayment on the house.
Note that a life insurance policy does not replace traditional retirement accounts such as a 401k or IRA. Also, cash-value life insurance is significantly more expensive than term insurance which does not have a savings component but offers only a death benefit.
Protection Against Diseases
Many life insurance companies offer endorsements (also known as riders) that you can add to your policy to enhance your offerings.
For example, an accelerated benefits rider lets you access your death benefits in certain situations. Moreover, you can access your death benefit while you are still alive if you have a terminal diagnosis and expect to live for less than 12 months.
Bonus Tip: Teach Your Family About Claim Settlement
Life is uncertain at best. One day you're here, and another day – well!
If god forbid you pass away with an active life insurance policy, sure your family will get the coverage amount. Sure it will help them meet their lifestyle needs, but hey, is the claim settlement process that easy?
Yes and no.
If the nominee knows the correct steps and the documentation required to make a claim, they will get the amount like a jiffy. But if they don't know the process, it will take them months to get the money, and we can only imagine the turmoil your family will have to go through.
Not something you'd want.
So, it is crucial to let them know about your policy and how to settle the claim so that they do not have to make multiple trips to the insurance company's office while they're already grieving your loss.
Final Word
Life insurance is not just for the well-off. It is affordable and meant for everyone, regardless of income. It can help ensure your loved ones can make ends meet in the event you pass away. Needless to say, you must have it – no excuses!
Make sure you understand the benefits of life insurance listed in this article, and get one from the Frederick insurance agency today!
---
Interesting related article: "What does Life Insurance mean?"