Testing is a vital stage in the development of any medicine. Various tests are conducted during and after the production of a drug, including stability tests that are a regulatory requirement worldwide. Performing all of these in-depth tests and studies can be difficult to manage in-house since it requires specialized skills, expensive equipment, and hours of complex work.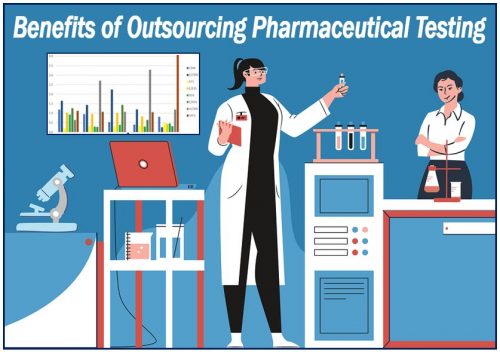 As the regulatory requirements around pharmaceutical development get stricter globally, the demand for these tests continues to go up. In this article, we'll understand why it makes sense for pharmaceutical companies to outsource testing and analytical services to an assay biotech company instead of doing it all in-house.
Benefits of Outsourcing Assay and Testing Services
Assay and stability testing aren't simple procedures. They involve complex stages like ensuring compliance with regulatory standards, logistics, matrixing, program design, quality assurance, etc.
These processes require a large amount of investment, expert workers, and expensive equipment. This is why many biopharma companies prefer working with an outsourcing partner (CDMO) to contract out their testing needs.
By outsourcing, pharmaceutical companies do not have to worry about carrying out sensitive procedures like setting up stability chambers, maintaining a suitable and precise climate within them, and arranging backup systems in case of broken compressors or power failures.
While assay biotech companies or CDMOs also keep their profit margins, it's still cheaper for pharmaceutical companies to outsource these needs instead of performing them in-house.
The benefits extend even further when pharmaceutical companies choose to partner with CDMOs for complete manufacturing packages. These include everything from manufacturing, release, assay and stability testing, packaging, and sometimes even the research and development that comes before anything else.
Such a comprehensive outsourcing package combines all of these production stages within a single quality management program and under one roof. As you'd imagine, it makes the entire procedure highly cost-effective, efficient, and easy to manage.
It also reduces the uncertainty levels with more streamlined timelines. Moreover, since CDMOs specialize with decades of experience in the field of producing, testing, and packaging pharmaceutical products, they work with optimized levels of efficiency and a negligible margin of error. They've worked with a wide array of clients and have regulatory experts within the team to cover to ensure that the procedures follow the right approach from start to finish.
The assay and stability tests they conduct aren't biased in any way. Any reputable CDMO will take deliberate measures to ensure impeccable GMP (Good Manufacturing Practice) standards throughout.
A CDMO partner further unburdens pharmaceutical companies by providing access to their vast knowledge that's applicable to each client's pharma-testing needs. They know all the potential pitfalls (from experiences with previous clients and products) to be aware of when it comes to manufacturing, assay and stability testing, and release.
Conclusion
Taking advantage of all the above factors — from time and cost savings to an effortless commitment to higher quality standards and regulatory compliance — pharmaceutical companies can focus on the practices they're good at. These include their core competencies such as research and development within the niche to launch competitive pharmaceutical products.
---
Interesting related article: