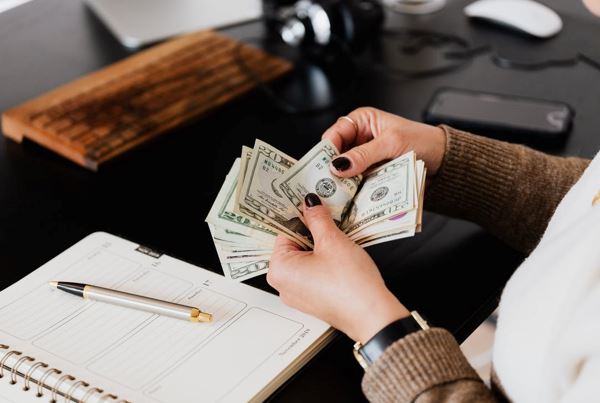 The finance field has a lot to offer to students who are interested to learn more about it. While graduating from college, you must have thought about switching fields or moving forward with a particular profession. We all tend to judge our capabilities and analyze how long we can stay dedicated to something. The same goes for students interested in the finance field.
Generally, this field has a lot to offer. Be it beginners or the finance experts; the finance field can come super handy from time to time. For some, advancing in this field is an extremely crucial decision. They are often juggling between two different fields. Out of the two or three choices they have, finance becomes the option that they cannot ignore. At times, students do not even have to think about it. Such students are passionate about finance and will always choose it over others.
It is not about making this field a priority, but to be confident about your final decision. The area of finance is famous for its in-depth evaluation, and you should follow in its footsteps. By choosing finance with all your heart, you will have to do wonders in this field. Through this field, you can excel in corporate, public, as well as personal finance.
Now the main question is how to tell if finance is the right field for you? The simple answer will be through learning about its benefits. Yes, this field's benefits will clear your head, helping you make the right decision. You can also become a Certified Public Accountant after studying finance or opt for other finance career paths. To know how to become a CPA and succeed in this field, do some homework about it.
Let us first dig into its definition.
What is the meaning of finance?
The field of finances relates to managerial matters and case studies about investment and monetary transactions. As mentioned above, finance can be divided into three main sections; corporate finance, personal, and public finance. Put; it is the field where you learn how to manage money effectively. Moreover, it helps you make decisions about investing, lending, borrowing, budgeting, forecasting, and saving.
Some common examples to define it further will be;
investing money in bonds or stocks
lending personal money to friends or family members
borrowing cash from investors in the form of bonds
opening a high-interest savings bank account to save money
Now that we know the definition, it is time to check a few good reasons to pursue it. Here is an encouraging list of the significant benefits of selecting the finance field. Let us dive right into them.
1. It will let you earn more than your expectations
By selecting the finance field, you will have the liberty to earn a handsome salary package. Even as a new entrant in this sector, you will happen to make more than your expectations. Also, the salary package will keep getting better, over time, with your financial expertise. Mostly, students are worried if a particular field is lucrative enough or not. Fortunately, this field will let you earn your desired amount of pay.
According to the Bureau of Labor Statistics (BLS) financial reports, a financial analyst earns an annual income of around $80,310. Similarly, a budgeting analyst makes over $71,590 per year, and a loan officer earns $63,430, respectively. It is evident enough that your future will be in good hands after selecting this field. However, do keep in mind that this average will differ from your initial earnings in finance.
2. Lots of career options
Please note that the finance sector offers excellent career opportunities. If you want to pursue finance, feel free to do that. However, the career path you choose will solely depend on your financial expertise. If you have graduated in accounting, you will have various jobs that will differ from other finance expertise. Likewise, if you are interested in financial analysis, real estate, economics, entrepreneurship, or banking, your career options will vary.
Every field in finance will open new doors for you. You will never have any difficulty finding something relevant and equally interesting for you. There will be times when you will be working with mutual funds and stocks as a financial sales agent. Other times, you will be studying financial reports and researching market trends as a financial manager. Hence, it all comes down to which career path you choose in the vast field of finance.
3. Opportunity to go solo and commence your business
By selecting finance as your majors, you get to have full knowledge about managing a company. From learning how to seek more funds for a firm to creating budgets and analyzing profits, you will know everything. If you plan to establish your business from scratch, finance will undoubtedly help run it successfully. Through finance, you will excel at making essential business decisions. Gone are the days when you will act immaturely or decide things blindly. With a better understanding of running your business, you will surely master it all. Not just that, but you will be entitled to steer the way towards financial security within no time.
4. Sense of security at your job
Another genuinely incredible perk of selecting the finance field is the ability to feel safe, wherever you work. Having a career in such an in-demand field will offer you job security, right from the start.
This field offers occupations that are secure for juniors as well as seniors. It is because finance plays a fundamental role in everyone's life.
With finance being in-demand, the job market has several opportunities to offer. Thus, the candidates have more freedom while switching firms that offer job security.
5. Ability to continue learning
When you choose the field of finance, you will have the liberty to continue your education or stay where you are. However, choosing the latter will be more like compromising your career. If you desire to have a financially-secured future, it is best to continue learning. Thankfully, the finance sector lets you earn higher if you plan on advancing your education. A master's degree in finance will help in scoring a higher position than just a simple bachelor.
Conclusion
Considerably, there are many fields, but the finance field will be an equally profitable one. It will assist you in generating more wealth, with a better sense of security. So plan wisely and make the most out of the benefits mentioned above.
Video – What is Personal Finance?
---
Interesting related article: "What is Finance?"