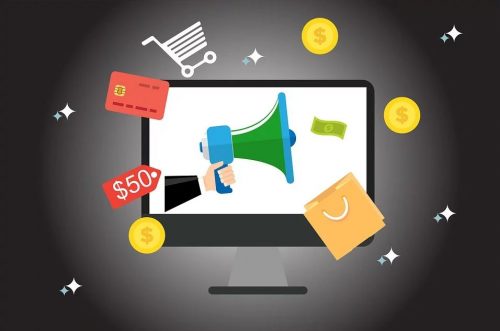 Get rid of the hassle of re-ordering your wellness kit every month – go for subscription-based fulfillment services! All your personalized health and wellness threats can reach your doorstep on the day you want. Many online shopping platforms are tagging with fulfillment companies to deliver safe and secures the delivery of products.
A comprehensive guide on Subscription fulfillment solutions 
Subscription box fulfillment handles the delivery of goods from e-commerce websites and other online sellers on pre-order. It is ideal for ordering regular products or for ordering different items from the same s.
Some common examples of subscription fulfillment products are pantry boxes, shaving, cosmetic items, beauty, fashion merchandise, and current popular fitness and wellness treatments.
Pick – Pack – Kit and Ship
From assembling to packaging and door delivery – Sherpack manages all the challenges. For most companies, complete inventory management is the foremost and crucial step towards fulfillment. Optimization of the inventory handling helps in minimizing the supply chain issues.
Assembling the subscription items is another task that calls for packing the picked items. Allotting the subscribed items to the correct address for delivery is a significant job. It also covers the proper packaging of every item; thorough quality control ensures the processing of the transactions. Any small mistake will result in huge losses – both to manufacturers and fulfillment companies.
Delivering your subscribed products at the doorstep is not just all. Ensuring the correct order shipment on time is vital. With a subscription, this becomes routine, and therefore, refill of similar items to the same shipment address is important.
Common major supply chain issues – Subscription model
The subscription model deals with more customers than any other type of supply chain service. It is a task which calls for skill and thorough checking of information. Gathering customer details daily from various e-commerce sites and categorizing each is challenging. A lot of mix-ups happen, which leads to cascading mistakes.
Automation of invoices is a breakthrough in the subscription box system. Manual billing takes ages and comes with errors. Automated system supports multilevel payments, frequencies of subscription, and customer add-ons.
Secure payment channels are another bottleneck in successful fulfillment procedures. Always opt for a 100% secure billing platform that includes PCI Level 1 compliance. It will add credibility and ensure seamless transactions.
Multiple pricing plans for subscription add chaos to the system. However, it adds an extra edge to the pricing policy but requires meticulous planning and regular scrutiny. To combat this Flexi-cataloging many software and applications are in sync with the supply chain process.
With the global market reach, it is imperative to provide multi-currency support to the customers. Many businesses fail to provide the conversion of currency for smoother payment transactions. Additional support like language support for targeted countries (potential clients) is a great feature to add.
Payment issues arising from discounts and promotions leave a huge gap. It needs immediate attention by proper re-modeling of the discount strategy. The price cut and freebies are seasonal; therefore, it is crucial to have two payment systems for the "On and Off" sale period.
---
Interesting Related Article: "Tips for Starting a Subscription-Based Business"