A strong accounting foundation can play an important role in helping a company grow and thrive. For routine operations, there are many accounting software programs available today that can handle virtually every aspect of a business. Software programs automate your accounting system and allow you to be creative.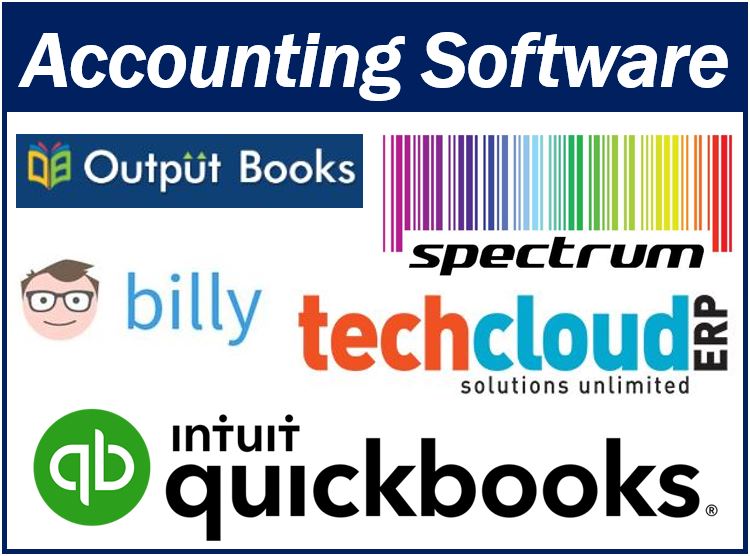 Such automated systems are widely accepted by businesses today. The vast majority of accountants confirm that accounting software makes their task easier and bosts overall productivity. It helps simplify and speed up processes related to accounts payable and receivable, and improves the overall efficiency of a company's operations as well as its quality of service.
Since the mid-1990s, the accounting software market has been undergoing significant consolidation. Small and medium-sized companies have either ceased trading or have been acquired by larger corporations.
Here are some statistics related to the accounting software market:
In 2017, the global accounting software market was valued at $5715.9 million. By 2026, it will reach $11,771.6 million.
By the end of 2023, the global cloud accounting market is projected to rise to $4.25 billion.
4% of businesses demand cloud-based accounting software. Cloud-based software and systems are held in remote computers, which we refer to as The Cloud.
7% of enterprises want to deploy accounting software.
These statistics give us an idea of the sheer size of today's global accounting software market.
If you look at the chart below, you will understand what shifts and changes took place in 2018. It will help you appreciate the need for employing accounting software in business.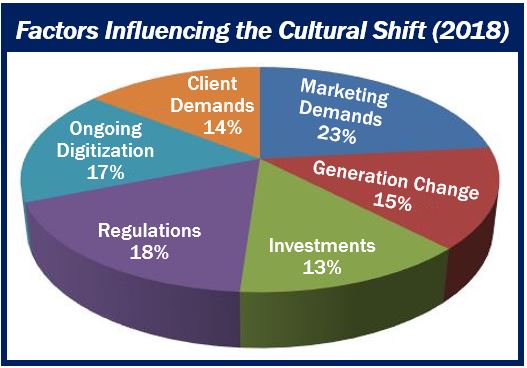 Let's now look at the 5 best accounting software programs for your business. They can help your company expand significantly in different ways.
1. Output Books
Output Books is a smart, GST (goods and services tax) ready accounting, inventory, and invoice management solution designed by Srimax Software System Pvt. Ltd. A versatile accounting solution, it helps you by continuously prospecting through the generation of customized quotes and invoices. It can directly convert the quotes into invoices and simultaneously send them to clients.
Key features
Accounting
Bar code integration
Email integration
Expense management
Multi currencies
Invoice
Mobile Support
POS invoicing
Multiple companies
Multi Locations
Multi-User logins
Role-based access
2. Tech Cloud ERP
Tech Cloud ERP is a web and cloud-based accounting software program specially designed for manufacturing and trading companies. The software is ideal for any kind of business process.
It integrates various accounting functions into a single platform to streamline the whole process and provide information in real time.
Key features
CRM
HR and Payroll
Sales Quotes
Employee Database
Document management
Inventory management
Financial management
Manufacturing
Quotation and estimates
Quality management
Sales and Distribution
3. Spectrum
A state-of-the-art product from Creative IT India Pvt. Ltd., Spectrum is an easy to use, scalable, modular, and configurable retail and accounts management software program. It has been specifically designed to manage any kind of retail business.
Spectrum is ideal for restaurants, supermarkets, and other retail outlets. With Spectrum, you can rapidly execute your strategies, enhance customer support, and improve profits.
Key features
Accounting
Audit trail
Barcode integration
Cloud computing
CRM
Customer management
E-commerce
Email Integration
Email and SMS marketing
Import and Export database
Home delivery and due bill
Inventor management
Maintenance of staff management
Invoice
Export reports in PDF, text, Excel formats
4. Billy
Billy is considered one of the easiest accounting solutions for entrepreneurs and startups. It is a cloud-based accounting software program which can save a lot of time otherwise needed for invoicing and managing several accounting functions.
It has a professional design with a user-friendly interface. Customer care support is offered via phone and email.
Key features
Banking integration
Budgeting
Bonus, loans and advances management
Customer management
Expense tracking
Multi currency
Product database
Task management
Invoice
Online banking integration
Multi-user login
Role-based access
Multiple company and
Task management
5. Quickbooks
Quickbooks is one of the most popular accounting software programs for accountants, businesspeople, and entrepreneurs. It has more than 2.55 million trusted subscribers globally.
Its user-friendly interface and data security make it easier for you to be on the top your finances all the time. It offers a wide range of features including Online Bank connect and WhatsApp integration. It's time-saving features allow business owners and their staff to focus on other duties which help boost sales and ultimately profits.
Key features
Accounting
Bank integration
Budgeting
Document management
Email integration
Database backup and restore
Expense management
Inventory management
Multi currencies
Invoice
Multi-user logins
Role-based access
Mobile support
Financial management
Email integration and
Expense tracking
How Can Accounting Software Help Accelerate Business Growth?
Over the past few years, a growing number of companies have embraced automated accounting solutions. This is partly because their prices today are considerably lower than they were when they first came onto the market.
Accounting software is also more user friendly than it used to be. Even people with zero accounting training or knowledge can use today's automated accounting solutions.
Accounting software programs can help your business thrive in many ways. Let's look at some of them:
1. Time-Saving Processes
The most important advantage of using accounting software is that it saves a lot of time compared to manual bookkeeping. With accounting software, you can simultaneously complete the recording of front end and back end transactions.
2. Reduces Errors
Automated calculations become more effective with reduced scope of mistakes in business accounting. It can automate data entry by accurately capturing your invoices, statements, receipts, and expenses to provide an error free output.
3. Financial Monitoring
With accounting software, you can continuously monitor the financial processes which were not possible manually. At the end of financial year, when the records are prepared for administration and tax purposes, you have to do most of the tasks manually.
That is no longer the case. With accounting software, you can continuously create and maintain financial records and get in-depth reports.
4. Cash Flow Management
You can keep a track record of your payables and receivables with accounting software. It can also help you avoid late fees and overdraft charges. You can enter invoices, due dates to get insightful reports which can tell you whether your receivables are enough to pay future bills.
5. Automated Invoicing
It can help you generate error-free computerized invoices. You can ask your customers to speed up payments, thereby minimizing the losses that result from late payers. It can help you manage and control your finances more effectively.
Author Bio:
Ritu Kasana currently works as a Media Coordinator with Techjockey.com. With more than three years' experience in SEO content and the latest optimization practices, Ritu likes to write about trending software and technology. "I am a tech lover and always look for the latest industry trends to keep the readers updated."