If you are a beginner in the crypto investment industry, then there is a lot of jargon being used in the industry that is attractive yet confusing. For example, you may come across cryptocurrency and altcoins being used often. But what exactly is the difference? You need to check this post if you want to invest in Bitcoin.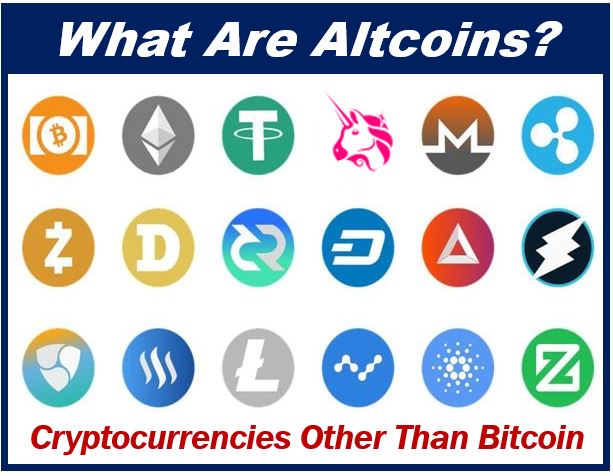 What is an altcoin?
Altcoin or alternate coin refers to all cryptocurrencies other than Bitcoin. Bitcoin was the first to enter the global investment market. This currency still carries the legacy and is termed Bitcoin and crypto. Other cryptos like Ethereum, Polka, Shiba Inu, and even Dogecoin are popular and used as an alternate to Bitcoin.
Altcoins also use similar platforms and logic as compared to Bitcoin. These coins also deploy the decentralized finance model and make use of blockchain technology. These type of coins are comparatively cheaper and also provides a promising return on investment.
Now that the concept of altcoins is clear, let us also look at a few popular cryptos worth your investment in the coming years.
Ethereum
This is by far the most promising crypto after Bitcoin. Following the legacy of Bitcoin, this cryptocurrency is easy to use and provides a scalable working platform for users. The data mining activity using Ethereum is less energy-consuming making it environment-friendly. Additionally, there is also promising innovation and developments being undertaken on Ethereum including the proof of stake capabilities. Investors are eagerly waiting for the launch of the upgraded version. Also, the platform provides opportunities to develop decentralized apps with minimal to nil downtime and intervention from any third parties. Given the market studies and research, it is estimated that the cost of Ethereum will be at $4k this year.
Cardano
Yet another promising currency for 2022. Cardano also works on blockchain technology providing sustainability and security in user transactions. ADA also can execute smart contracts using certain algorithms without any manual intervention. Additionally, users are also able to execute decentralized apps using this platform. This advantage allows it to work better and offer a better solution as compared to Ethereum.
Polkadot
If you are on the lookout for a cryptocurrency that allows users to operate and connect two different blockchains, then that's Polkadot. This crypto got its launch with this promising offer of allowing multiple blockchains to connect and work in unison. This capability allows users and investors to transfer assets, data and not rely on crypto token transfers alone. Polkadot has been showing increasing demand in the past few months. The returns on investment have also been favorable making way for newer investments.
Dogecoin
 Popularly also known as the meme coin. This cryptocurrency was launched as a meme to Shiba and features a dog in its token. Since its launch, the coin gained popularity and is being put to use for investments and trading purposes. Additionally, the brand recognition and popularity also increased with Elon Musk announcing its acceptance. An investor or a user can buy Tesla merchandise using Dogecoin. The payment gateway of Tesla is revamped to accept cryptocurrency payments during checkout.
Lucky Block
Lucky Block is becoming interestingly popular in the gaming industry. This particular cryptocurrency is used in the online lottery gaming platform. As compared to the traditional model, the blockchain technology deployed by lucky block enables transparent and fair lottery gaming. The supply of this currency shall decrease in due course of time. This decrease will in turn work to increase the price of these currencies in the overall crypto market.
Should you buy and invest in altcoins?
The concept of altcoins exists because of highly-priced Bitcoin. While Bitcoin was priced at $1 during its launch, the same coin today is priced at $30K.
Similar to Bitcoin, alternate cryptocurrencies are also subjected to market fluctuation and price volatility. Many crypto experts and investment specialists believe that cryptocurrency is here to stay. This also means that alternate coins are going to survive the market. In addition to cryptos, there are also non-fungible tokens that are taking shape and gained popularity in the past two years.
One primary advice on investments shall be to take it slow. Make and gain a thorough understanding of the market trends and price fluctuations before making any investment decision.
---
Interesting related article: