As one of the most successful and popular selling platforms online, Amazon provides a wide range of excellent opportunities for those who are interested in starting their own online retail business. However, getting started is not always easy as there is a lot of misinformation out there, and keeping up with regular changes and updates can be tricky.
Whether you've never sold on Amazon before and want a complete masterclass including everything you need to know or are already selling on Amazon and want to improve your performance with a comprehensive training course that will provide you with more details and a place to get your most burning questions answered, keep reading for our guide to some of the best Amazon FBA courses online today. These courses are all designed and run by expert, successful Amazon sellers.
FBA Masterclass
A course designed to fast-track you to success when it comes to Amazon FBA selling, FBA Masterclass includes a huge range of in-depth and comprehensive training to help you get started with launching and succeeding with your dream Amazon seller business.
Launched and run by Tom Wang, who is a very successful Amazon FBA seller himself, this course is a premier mentorship program with training that is easy for anybody to follow, including complete beginners. It's designed to take you step-by-step through all the requirements for selling on Amazon along with tricks of the trade to help you become more competitive.
Once you sign up, you'll not only get access to more than three hundred hours of video lessons, but you will also get a dedicated mentor with weekly coaching calls, and access to an exclusive support group on Facebook, which is frequented by successful Amazon sellers you'll be able to connect with. The in-depth modules offered by this course focus on everything you need to succeed from finding the most profitable products to using seller tools.
Zero to Brand
The Zero to Brand course by Matt Loberstein is designed for complete beginners who have no prior experience with Amazon selling. All of the course information is designed to be easy to grasp and has been broken down into manageable sections that you can take at your own pace. The course is designed to help you get a good grasp on everything you need to know to launch and run a successful Amazon FBA business including product research, getting more customer reviews, successfully launching products, and PPC and email marketing campaigns. It's run by somebody who has several years of experience as a successful Amazon seller, earning seven figures on the platform.
Seller Pro Academy

The Seller Pro Academy course by Jonny Bradley is designed to help you make the most of the millions of consumers who visit Amazon on a daily basis, searching for products with the intent to buy. Jonny Bradley acts as a visionary who will help you become more competitive as an Amazon seller not only against other Amazon sellers but also Amazon itself. An Amazon expert from the UK, Jonny Bradley is not only a successful seller in his own right, but also an excellent mentor for other sellers.
The course includes fifteen in-depth modules including everything you need to know about successfully selling on Amazon from creating your company and brand to sourcing and launching products, product shipment, advertising and optimizing your listings, and all the financial side of running your business including duty and taxes.
Freedom Accelerator
The Freedom Accelerator course by Myles Dunphy is designed for young entrepreneurs who are looking for FBA business inspiration. Founded by a young entrepreneur who started his business from scratch and wants to help others like him make it through the various challenges that he faced, Freedom Accelerator knows that making it big when it comes to your Amazon FBA is possible, but it's not going to be easy all the time.
Not only will you be learning all the technical details that surround starting and succeeding with your Amazon FBA business, but all the qualities and soft skills that you're going to need to make it in the industry including commitment, patience, focus, and the strength and resilience to tackle any challenges as they arrive.
The course consists of ten different modules and covers everything you need to know from setting up your business, researching products, finding suppliers, shipping, product launch and listings, maintenance, optimization, and more. You'll also get access to a module designed to help you achieve seven-figure earnings from Amazon and more information on scaling and business growth.
Freedom Ticket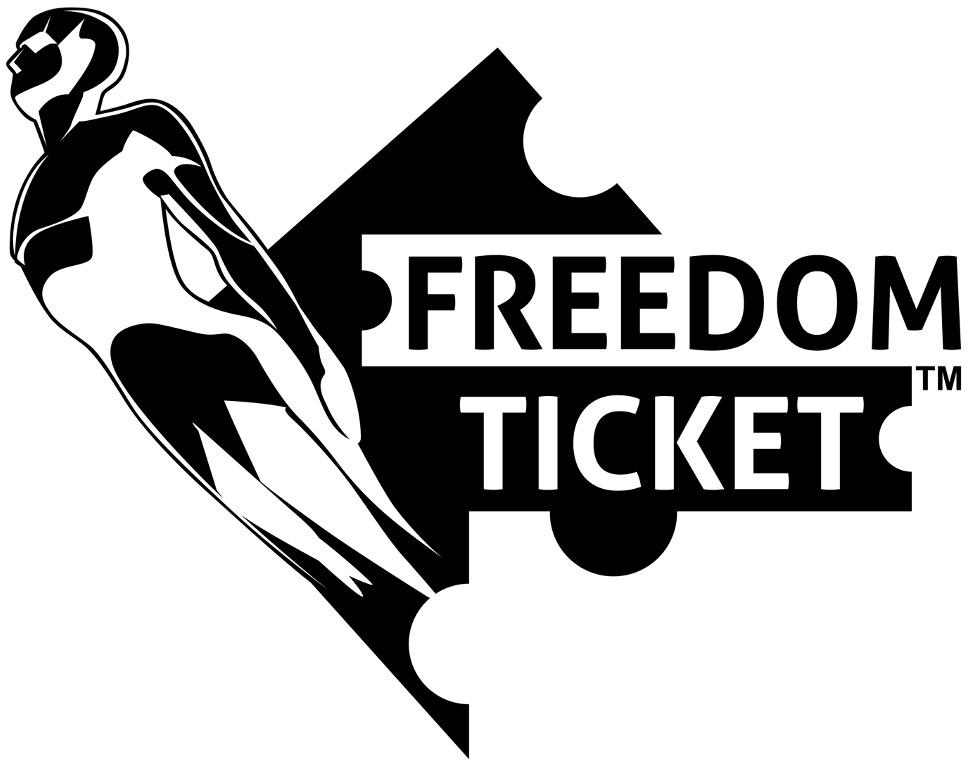 If you are looking for an Amazon FBA course that you can rely on to stay up to date with all the latest changes from the Amazon platform, then Freedom Ticket is a course that offers all that and much more. Designed and put together by Kevin King, an Amazon entrepreneur who has over twenty years of experience with online selling, this course consists of eight in-depth modules including business basics, branding, choosing the most successful product, shipping and suppliers, being more competitive, advertising and promoting your products, optimizing your listings, and much more.
The course is free when you sign up for a Helium 10 software membership, which is one of the best and most popular tools used by Amazon FBA sellers today.
Why Do I Need an Amazon FBA Course?
If you want to start selling with Amazon FBA, there are many different ways that you can learn about this course including websites, YouTube, social media, and more. However, there is a lot of mixed information out there online and it's not always accurate. If you want to make it big with your Amazon FBA business, then investing in your business by taking a professional, reputable Amazon FBA course that you can rely on to provide you with the best and most up-to-date information is a wise idea.
These courses are all launched and run by entrepreneurs who have become successful with Amazon FBA themselves, giving you the chance to learn from the best.
---
Interesting related article: