Several seniors choose annuities for their retirement pension plans because annuities offer financial stability, protection from inflation, and regular monthly income. The investment option allows investors to save considerable amounts of money without worrying about market changes or changes in political conditions. Investors can invest a lump sum initial investment with the annuity provider.
The principal amount compounds at a specific percentage every year. Your insurance agent or financial consultant can help you choose the best annuity plan based on your investment requirements and goals.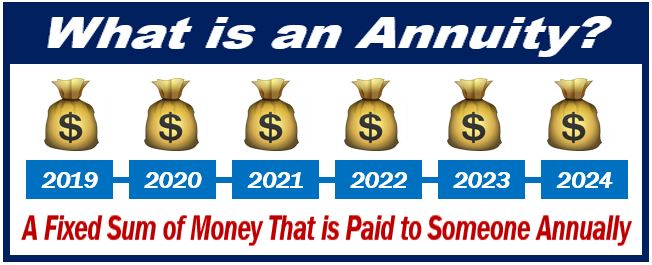 You may also consider studying and comparing different annuity plans from trusted review websites. The websites allow users to compare plans based on reviews, cost, payout, and term.
Can Annuities Boost Your Retirement Savings
Fixed annuity plans and deferred annuity plans are relatively risk-free. Seniors can avail themselves of a fixed interest rate. Portfolio performance has an impact on variable annuity plans, and market indexes impact indexed annuity plans. Deferred fixed annuity plans allow seniors to stay risk-free and avail of tax benefits like tax deferrals.
While seniors cannot avoid tax entirely, the tax deferral benefit allows seniors to avoid tax payments till they start receiving monthly payments. It's recommended you study your retirement cost requirements comprehensively before choosing an annuity plan. Experts recommend choosing plans with A++ ratings for the highest financial safety and performance.
Seniors can also choose immediate annuity plans if they did not invest in a deferred plan during their career. Immediate plans allow the investor to start receiving payments from the following month after investment. These plans are usually more expensive than deferred annuity plans.
Additionally, the monthly earning may be lower than deferred plans of the exact cost. An experienced finance consultant can help seniors choose the best annuity plan type. It is critical to buy annuities from a reliable insurance provider.
What to Consider While Choosing Annuity Plans for Retirement Savings
Not all annuity plans are excellent for retirement savings. There are several factors you may consider before choosing a plan that fits your requirements. It is recommended you work with an expert insurance broker or consultant to choose the appropriate annuity plan.
Check if the Plan Offers Exit Options
You may check if the plan offers exit options that allow investors to withdraw the money before the expiry of the period. You may also check if the insurance provider charges a fee or penalty for early withdrawal. Plans that offer exit options offer extra financial safety.
Liquidity is an important consideration while choosing annuity plans for retirement. Plans that come with exit options (without penalties) offer greater liquidity. "guaranteed minimum withdrawal benefits" ensures that investors can recoup their investment if the variable annuity portfolio does not perform well.
Compare the Payout Rate
Review websites allow users to compare payout options of different plans of the same band. You may compare plans of the same price range to make an accurate decision. The payout will vary based on the cost of the plan, the age, gender, and marital status of the investor.
The payout rate should also compensate for the opportunity cost of the investment and the current and future inflation rates.
Understand the Riders and Coverage Types
Annuity plans are usually offered by insurance providers or other financial service providers. These companies usually allow investors to customize their plans based on their specific needs. You can add coverage types and riders you specifically need and delete the riders you are not likely to need; if you need a lifelong pension, it's best to choose a plan that offers whole life coverage.
Seniors who need death benefits may choose plans that offer death benefit coverage. These plans allow the beneficiaries of the investor to receive payment even after the death of the investor. Some annuity plans allow adjustments for market changes and portfolio changes. Your insurance agent or financial consultant can help you choose the best coverage type and customize your plan perfectly. Most seniors choose plans with death benefits and full life benefits.
Consider the Cost of the Plan
The plan's cost includes several factors like the fund transfer fees, the legal charges involved, and the riders the investor chooses. You may check the cost to payout ratio to confirm if the plan offers value for money. Several reputed insurance providers specialize in selling affordable annuity plans. However, your monthly retirement earning requirement is a more vital consideration than the cost.
Plans that come at a higher cost offer additional benefits. Plans that offer comprehensive coverage are bound to be more expensive. Whole life plans with death benefits may be more expensive than specified period plans. You may also consider the additional benefits offered by different plans before finalizing a retirement plan. It may be a good idea to compute your tax-deferral savings during the process.
The Reputation of the Insurance Provider
Credit rating agencies generally rate financial service providers on different aspects like financial strength, financial performance, and customer satisfaction. Choosing from an established, highly-rated insurance provider will minimize your financial risks. You may check if the insurance provider has at least an A rating.
Companies with A++ ratings are the safest choice. You may also consider the separate ratings offered to the annuity plans you've shortlisted.
Study the Market Conditions and Inflation Rate
Seniors who choose variable annuity plans and indexed plans may also consider the present market conditions and future inflation rates. Your finance or insurance consultant will help you understand the different market parameters you must consider while choosing an annuity plan.
The growth in inflation rates is also an important consideration. The inflation rate has a substantial impact on your cost of living. Whether you invest in a deferred plan or immediate plan, the living costs will likely be higher ten years from the current date. Therefore you may consider the inflation rate while deciding your future monthly income requirements.
Final Thought
There are several vital points you may consider while choosing an annuity plan for your retirement savings. Your annuity plan will offer the necessary financial security and safety you need to live your retired life peacefully. You may go through reviews offered by expert insurance and annuity plan reviewers to choose the best annuity plan.
---
Interesting related article: "What does Annuity mean?"