Appointment booking apps can be a lifesaver for small business owners who have trouble staying organized. There are a variety of appointment booking apps available, each with different features and benefits that may be suited for different needs. Some of the best appointment-booking apps for small businesses include Fieldd.co, Acuity Scheduling, Calendly, ScheduleOnce, Setmore, and Appointy. Each app has its own unique set of features, so it's important to choose one that will work best for your specific needs and requirements. Taking the time to find and implement an appointment booking app can save you a lot of time and hassle in the long run!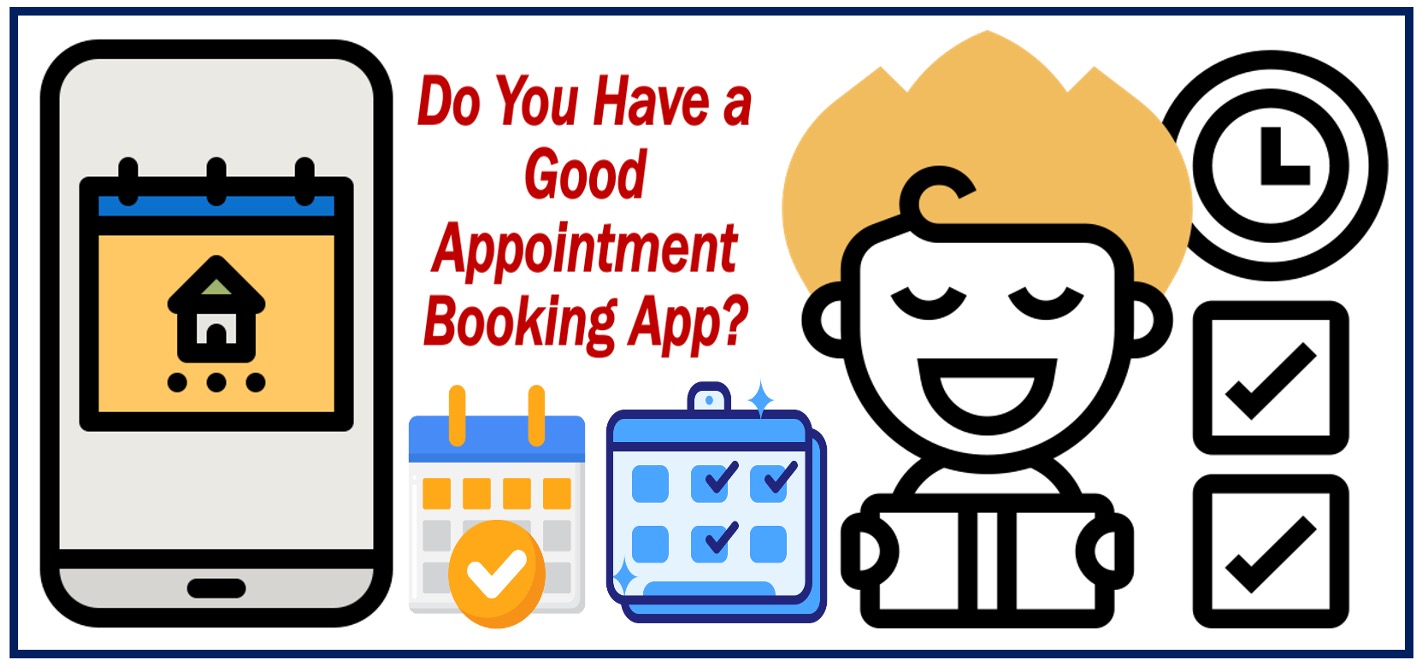 Fieldd.co
Fieldd.co is one of the best appointment-booking apps available, allowing users to book appointments and track their progress in one place.
Keeping your business organized and running smoothly is essential if you want to be successful. One way to help achieve this goal is through the use of appointment-booking apps.
Fieldd.co is one of the best appointment-booking apps available, and for good reason: it provides users with a central location where they can track their appointments and progress simultaneously. This means that you can avoid wasting time trying to remember multiple details about each appointment and ensure that all relevant information is easily accessible at any given time.
Additionally, Fieldd.co offers a variety of other features which make it an invaluable tool for businesses of all sizes: for example, its ability to automatically generate reminders ensures that you never miss an important meeting or deadline again!
Finally, using an app like Fieldd.co can save you both time and money: by automating your appointment booking process, you're able to free up precious minutes that could be put towards more productive activities – such as growing your business!
Acuity
Acuity is an appointment-booking app that offers a variety of features to help business owners stay organized. The app integrates with other popular productivity apps like Google Calendar, so business owners can keep all their scheduling information in one place. Acuity also offers a free trial so business owners can try it before they commit to a subscription. For businesses that want to offer discounts to their customers, Acuity offers annual subscriptions that are affordable for smaller businesses.
Calendly
Calendly is a great choice for those who need a simple, user-friendly appointment booking app that integrates with their existing calendar system.
Calendly is a great choice for an appointment booking app for business owners who need to stay organized. It's simple, user-friendly, and integrates with existing calendar systems easily. This means that you can keep your appointments all in one place, making it easier to plan and manage your time.
Calendly's ease of use is especially beneficial for business owners who are already using a calendar system. It takes less time to set up an appointment with Calendly than it does to create an event in a traditional calendar system, which makes it more efficient for busy entrepreneurs.
Another benefit of using Calendly is that it allows you to integrate easily with other apps and devices. This means that you can keep track of important tasks and appointments on your phone, laptop, or tablet without having to switch between different applications every time you have one!
Finally, staying organized is crucial for small businesses because it helps them save time and reduce stress levels overall. Using an app like Calendly allows business owners to get their affairs in order quickly and efficiently – leading to increased productivity!
Youcanbook.me
Youcanbook.me is a great appointment-booking app for small businesses that need to take bookings from multiple channels, including social media and email. The app is easy to use and has a clean, user-friendly interface. It integrates with popular calendar apps like Google Calendar and Apple Calendar, so you can easily keep track of your appointments and bookings in one place. The app also offers a 14-day trial, so you can try it out before deciding whether or not to subscribe to the paid version. Overall, Youcanbook.me is an excellent option for small businesses looking for an appointment-booking app that is easy to use and offers great features at a reasonable price.
Final Thoughts
When it comes to choosing the best appointment booking app for your small business, there are a few things you need to keep in mind.
First and foremost, you need to make sure that the app integrates with your existing calendar system. This way, you can easily keep track of all your appointments in one place.
Secondly, you need to ensure that the app offers features that will benefit your business. For example, some apps allow customers to book appointments directly from your website or Facebook page. Others come with built-in payment processors, so you can take payments directly from the app.
Finally, you should consider the price of the app. While some appointment booking apps are free, others come with a monthly subscription fee. Choose an app that fits your budget and offers the features you need to run your business smoothly.