The hotel industry continues to grow bigger and bigger, year after year. Even with global crises like COVID-19 and the rise of private rentals, hotels remain immensely popular and have come a long way in recent years, with artistic, boutique hotels particularly becoming immensely popular and big brand chains constantly seeking new ways to evolve and improve their guest experiences too.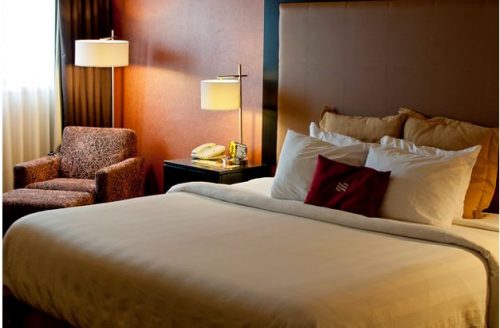 In such a competitive industry, hoteliers need every advantage they can get, and one of the common industry trends we've seen in recent years is more and more hotels turning to management software platforms and PMS solutions to assist with their day to day operations, streamline their services, and provide better experiences for both guests and staff.
Hotel management software solutions can come in a range of forms and types, from property management systems (PMS) to revenue management systems (RMS), channel managers, and more. Each one has its unique features and uses, but they all offer similar advantages, designed to save you time and money while raising revenue and improving service. Here are some of the best benefits.
Time-Saving
One of the key advantages of using most kinds of software and digital platforms is that they're able to streamline, simplify, or even automate certain processes, thereby saving you a lot of time, and the same logic applies to hotel PMS solutions too.
These systems can speed up a lot of basic, trivial processes throughout the hotel, from automating distribution to automatically generating financial reports and simplifying payments too. All of this helps to save you time and money, freeing your staff to focus on other matters.
Money-Making
As well as saving you a lot of time, hotel management software can also both save and make you more money. Even though you have to pay the initial set-up fees for a management platform, the long-term savings far outweigh that first investment and the best platforms quickly pay for themselves.
Automation and streamlining of certain processes help to reduce labor costs, potentially even allowing you to reduce staff numbers or shift lengths, while smart management solutions can help you improve your marketing, generate tailored offers for your audience, and improve guest experiences overall to raise revenue throughout the year.
Fewer Errors
To err is human, and little mistakes can sometimes be made when you rely purely on people to make records, prepare financial reports, take payments, monitor occupancy rates, and so on. These mistakes can be costly in the long term, and it's best to try and reduce the likelihood of errors in any way you can.
Hotel management software can make a big difference in this respect. Digital platforms and well-designed systems don't tend to make mistakes, even when repeating the same trivial tasks over and over, and this can also lead to savings in money, time, and resources too.
Better Guest Experiences
Hotel management platforms won't just improve the situation for you and your business; they can also improve guest experiences too, in a lot of different ways. For example, hotel management solutions can provide guests with easy-to-use mobile apps for check-in and check-out, speeding up their entry to your establishment.
These apps can also be tied into your overall management platform to let guests contact the front desk, request upgrades, receive offers and customized messages, and much more at the touch of a button, vastly improving their overall impressions of your hotel and being more likely to return in future or recommend it to friends.
Happier Staff
As well as guests, staff moods can also be massively improved when hotel management systems are put into action. For example, with a PMS in place taking care of many basic tasks, your staff members will be able to put their skills and experience to better use, facing more rewarding challenges each day and being able to use the systems to do their jobs more effectively.
Surveys show that hotel workers with access to strong management platforms tend to be much happier in their day to day work, not needing to worry so much about mistakes or dull and tedious processes that come along with keeping a hotel running smoothly. In short, the PMS can take care of the less interesting tasks, giving your workers new opportunities elsewhere.
Final Word
These are just some of the many benefits of hotel management systems and solutions, and with so many instant advantages ready to be enjoyed, it's easy to understand why these systems have become so popular.
---
Interesting Related Article: " Exploring the Technology of IoT & Its Unique Impacts in Different Industries"