Investing in bitcoin and cryptocurrencies can be quite daunting and confusing. Thus, you have to pay attention to different factors when you are making payment in bitcoins. Many people have been duped and scammed by different bitcoin exchanges, and thus, they don't know how to trust these bitcoin exchanges. No matter if you are looking for a bitcoin exchange so that you can make the best investment in bitcoins or you are looking for safe storage, you need to choose the best bitcoin exchanges.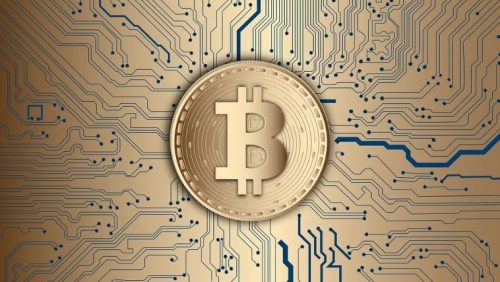 In this article, we are providing you a list of bitcoin exchange that you can choose for maximum benefits:
Coinbase
If you are not new to the world of bitcoins, you must have heard about Coinbase. This is a crypto exchange based in the United States. This crypto exchange was established in the year 2012, and it is a fully regulated and licensed bitcoin exchange. When it comes to the choice of cryptocurrencies, Coinbase supports more than 1500 cryptocurrencies at the exchange. The cryptocurrency exchanges around the world have faced numerous fraudulent charges, but the best part about Coinbase is that it has faced any type of rumors and controversy regarding fraud. The best part about Coinbase is that it also offers a free pro-version of cryptocurrency exchange. This means that you can make investments in bitcoins without getting worried about expensive fees and transaction processes. No matter if you are a beginner in the field of bitcoin investment or you are an advanced user, choosing Coinbase as the bitcoin exchange can be the best decision you will ever make.
Cash App
Cash App is regarded as the best bitcoin exchange for beginners. It is a peer-to-peer system, just like Venmo. The best part about Cash App is that it will also help you in splitting bills, paying rent to your roommate, and also for shopping. Cash App charges a small amount of fee for each transaction. The mobile-first user interface of Cash App is the best feature that attracts all types of users. The major point that people have to keep in mind when choosing a crypto exchange is the ability to withdraw funds from the crypto exchange. When it comes to Cash App, you can choose to withdraw and deposit funds whenever you want.
Binance
Binance is a crypto exchange that is found in the year 2017. Although Binance has a strong focus on altcoin trading, it also offers the best trading options for bitcoins. In addition to crypto trading, Binance also offers trading between different fiat currencies. Thus, you can easily trade-in bitcoins, other cryptocurrencies, and fiat money as per your choice when you are choosing Binance. The best part about Binance is that you don't have to pay huge transaction costs when you are choosing this platform for crypto trading.
Binance is also a suitable platform for people who like to invest in lesser-known cryptocurrency. Thus, no matter if you are thinking about investing in bitcoins or any other lesser-known cryptocurrency, nothing can be better than using the Binance platform.
Bisq
Bisq is known as the best-decentralized platform for investing in Bitcoins. The best part about Bisq is that it offers open and free access for bitcoin investment. You can easily use Bisq as a crypto exchange, no matter which nation or locality you are staying in. The best part about Bisq is that it works like downloadable software, and thus, you won't have to face any type of technical glitches or failure when you are using a robust platform like Bisq. Bisq is a non-custodial platform. This means that no other user can touch or control the funds that you are using. Thus, in terms of safety, security, and privacy, very few crypto exchanges are as good as Bisq. In addition to trading options for Bitcoins, Bisq also offers the best trading options in Dollars, Euro, and other fiat currencies available in the market. Thus, if you are an investor trying to invest in different currencies as well as for cryptocurrencies, your choice should be Bisq.
Check this list of the best crypto exchanges and let us know which one offered you maximum benefits. To know more about Crypto Exchanges, check the platform Bitcoin Prime.
---
Interesting Related Article: " Cryptocurrency Exchanges for Newbies Vs Cryptocurrency Exchanges for Professional Traders"