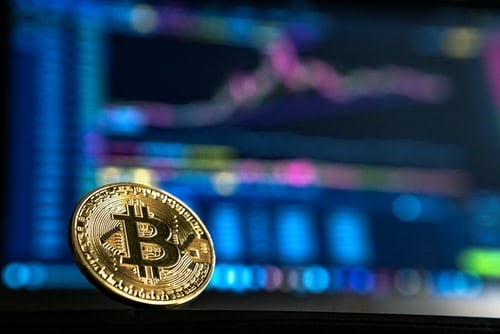 Lending has become one of the easiest ways of generating profit from Bitcoin. Rather than worry about the sudden shift in price and unfavorable market conditions, you can choose to lend your BTC and earn interest. To know more about bitcoin trading you can visit ethereum code.
With such a trading strategy attracting the interest of many BTC investors, it is no doubt that a surge in the number of BTC lending platforms has been observed over the years. So, which are the best Bitcoin Lending sites in 2021? Read on!
LendaBit
If you want to lend ether or Bitcoin, then Lendabit is a perfect choice for you. The crypto-backed loan platform supports a convenient and secure lending platform allowing users to borrow and lend crypto. The platform is user-friendly, and borrowers have up to three years to repay their loans. However, borrowers who repay before the lapse of 45 days enjoy interest-free crypto loans.
YouHodler
Borrowers on the YouHodler  platform are required to repay loans with an interest rate of 3%.The Swiss-based platform allows customers to borrow  Stablecoins, crypto, and crypto-backed fiat. The unique aspect of the platform is that it doesn't have extra charges, and loans are processed instantly upon approval.
BTC Pop
The BTC Pop platform allows users to generate profit from lending or borrowing crypto. The user-friendly platform has a wide range of crypto, including new altcoins. Besides trading multiple cryptocurrencies, lenders can make withdrawals at any time. As such, if you are looking for a flexible lending and borrowing platform, then BTC Pop is an ideal choice.
CoinLoan
CoinLoan blends Crowdfunding and cryptocurrency Lending. This allows users to lend up to a loan value of 70%. Additionally, if you are interested in generating passive income by funding both stable and fiat currencies, then Coin Loan is an ideal choice for you. However, the platform doesn't charge any fees, and borrowers have up to 36 months to repay their loans.
Binance
Besides being one of the most popular crypto markets, Finance deals with crypto lending at favorable rates. While it has a wide range of crypto that borrowers and lenders can handle, users can hold their funds to generate some interest. The platform charges an annual interest rate of 8.90%, and users can borrow from a wide range of crypto.
xCoins
XCoins is one of the most secure crypto lending platforms. The platform focuses on resolving problems usually encountered when trying to buy Bitcoin. You can leverage the platform's exceptional customer service to get matched with potential lenders and borrowers more quickly.
Furthermore,users on the platform can lend and borrow from a wide range of crypto. Besides being able to withdraw your earnings at any time, no cap for deposits.
Kiva
The less known crypto loan platform offers flexible loan terms for crypto users around the World. Kiva offers anonymous loan products to anyone around the World. Every lender and withdrawals determine the interest rate can be made at any given time.
SpectroCoin
The London-based crypto lending platform offers a myriad of services in the crypto ecosystem. Besides being a crypto exchange, merchant tool trader, provider of electronic wallets, and prepaid debit cards, spectroCoin offers a wide range of crypto loans. The platform has seamless application process-friendly loan terms and no penalties. If you are shopping for a flexible crypto loan platform, then it's high time you consider SpectroCoin.
Final Thoughts
If you are stuck on how to lend your Bitcoin, then this article offers you a wide range of options. You can opt to lend out your crypto and wait to get interest from borrowers as you go on with your business. The strategy saves you from the risk of losing your investment through trading.
---
Interesting Related Article: "What is Bitcoin? History of Bitcoin and how it works"