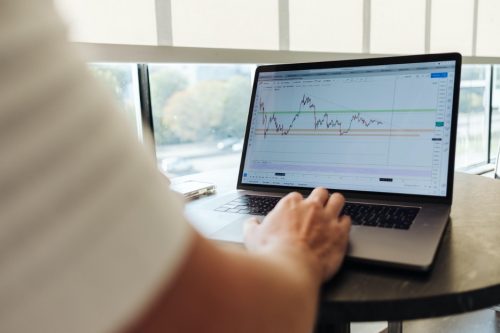 Forex trading has become very trendy thanks to the many opportunities the currency exchange market offers. No surprise in Canada it's becoming more and more popular, and that's why we need to talk about the brokers that newer investors may want to check out.
A complete list of Canadian forex brokers on investingoal.com presents reliable options that are regulated and offer the best services.
We want to discuss the particularities of the Canadian system when it comes to regulations, as well as some basics on how to choose the best Forex broker for you and your investing style, as well as your level of expertise.
Forex trading in Canada: How does it work?
Choosing a Forex broker is the first step for anyone interested in getting into exchanging currency as an investment.
So, how do you make sure you're choosing the right broker that matches your investing style?
There are several aspects to consider among which level of security they offer, the fees and commissions they charge, their minimal deposit, and the features of their online platform, among other things.
Different brokers target different levels of expertise, and they aim for different investing styles.
For some investors, lower spreads and a variety of currency pairs are a priority, while for others is more reliable customer service or an easy-to-use trading platform. Setting your priorities is important to do before you even start looking for a broker.
Your level of expertise and experience trading in the forex market needs to be taken into consideration when choosing a forex broker.
However, security is without a doubt the most important consideration any new investor needs to keep in mind when taking the first step into getting into the forex trading world.
Regulatory bodies in Canada
Forex brokers have to be registered with different entities that guarantee they proceed in compliance with the national regulations. In Canada, it's the Investment Industry Regulatory Organization of Canada (IIROC) the body in charge of regulating the brokers and financial agencies that exchange currency.
However, Canada is particular in the way regulations work, compared to other countries. Apart from the IIROC, there is a regional entity brokers have to be registered with. In Toronto is the Ontario Securities Commission, for the region of British Columbia the regulation falls under the responsibility of the British Columbia Securities Commission. Finally, in Montreal and Quebec, there is the Autorité des Marchés Financiers.
The regulatory bodies in Canada are in charge of developing rules and general standards and performing checks and inspections. They are also in charge of investigating misconduct and protecting investors' rights.
Best Forex Brokers in Canada 2021
We have chosen the best forex brokers in Canada to help newer investors and those looking for a new broker to start exchanging currency.
There are, however, many more from which to choose. Investors should make sure their new broker checks all the important boxes.
IG. This broker has been rated the best overall forex trading broker in Canada. They are serious with their security, offer low fees and commissions, and have earned their reputation for offering great service.
CMC Markets. This broker has a long reputation for offering the lowest fees and having the widest variety of currency pairs in Canada.
FOREX.com. This forex broker is one of the best for newer traders and beginner investors. They have a very intuitive platform and educational tools.
TD Ameritrade. Another great broker that has been recognized for having the most efficient customer service.
City Index. A great broker dedicated to offering the lowest spreads, so a great deal for forex traders.
---
Interesting Related Article: "The Beginner's Guide to Forex Trading"