Keeping the cleanliness inside your car is the daunting responsibility of each car owner. This task is also important in maintaining a healthy environment for passengers and drivers alike, especially for people with skin or pulmonary allergies.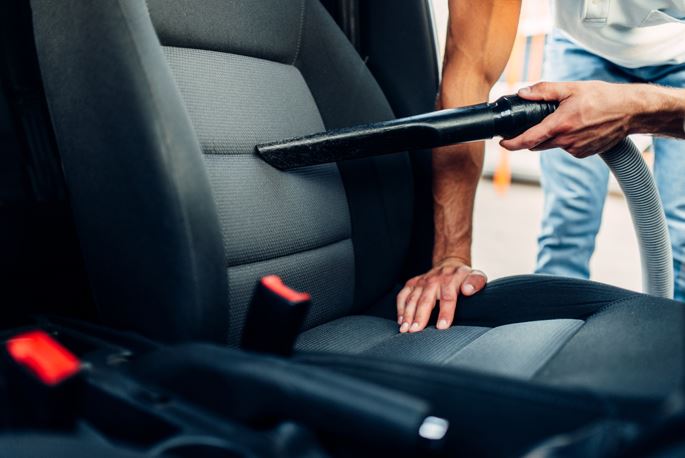 While it is not impossible to use traditional home vacuum cleaners for your car, which is sometimes even more economical, doing so may reduce the effects of your cleaning. They are not specifically designed for vehicles, leading you to other difficulties.
So, for the best result, you should get a model meant for cars. But what is the best car vacuum cleaner? We will help you figure out the answer.
1. ThisWorx for TWC-01
If all you want is a vacuum that can go into in-between the seats to remove dirt, dust, food, or any other debris that you or other members in your family may have dropped into the cracks, this cleaner from ThisWorx will serve you well.
The TWC-01 does not only deal greatly with the typical mess you see in a car, but it also can tackle dry and wet grime, and even the job of cleaning an ashtray.
With a HEPA filter, it enables you to wash it, and the tools in a kitchen sink, including the cleaning brush. This will make maintenance easier. The filter is reusable, putting the TWC-01 on the list of eco-friendly products.
ThisWorx builds this machine with two modes: Dry Cleaning and Wet cleaning. This thoughtful design choice will reduce the need for purchasing two separate cleaners if you want to handle both types of cleaning. No matter whether it is a wet spill or mud on your boots, the TWC-01 will clean it in one go.
Even your car is a large model, with this 16-foot power cord, you won't need to find and re-plug the power multiple times in each cleaning session. Just find the cigarette lighter connector, plug the machine into it, and finish your job.
The 106 W motor provides a strong suction power, which can pick up large to small debris, including cigarette filters and wrappers.
Be aware that since the noise it creates is quite loud, you might need to check and ensure that your neighbors are fine with that.
Pros
Powerful suction
Long power cord
Two modes built-in: Dry and Wet cleaning
Reusable HEPA filters
Portable
Cons
Small tank, which needs to empty regularly
Loud operation
Powered only by the lighter plug
2. Black+Decker Dustbuster
As you may already know, Black+Decker is one of the best brands for car vacuum cleaners. And this model reiterates this fact.
The Dustbuster has a cordless design, which for unlimited accessibility. You don't need to find a compatible and working plug to make it work, as long as you charge it adequately beforehand.
In order to enable that convenience, it is built with lithium-ion batteries, which can hold more power while still being lightweight. With a single charge, the Dustbuster can operate up to three or six hours, depending on the cleaning load, making it the best cordless car vacuum cleaner.
The Smart Charge Technology will automatically stop the charging process once it detects the batteries are full.
The dirt receptacle is washable, which you can empty and clean with soap and water. The steps to do this are easy to follow; you just need to twist off the front part and dump the debris in a trash bin.
The Dustbuster can work with various types of surfaces, so no matter whether it is your car floor, carpet, or leather seats, this durable vacuum can keep all of them clean to protect your health.
Pros
Suitable for many types of surfaces
Cordless with lithium-ion batteries
Portable
Bagless with washable dirt receptacle
Cons
Can't replace the batteries by yourself
Long charging time
3. Hotor Corded Car Vacuum
This is a portable vacuum cleaner for cars with powerful suction. Customers have delightfully reported how lightweight and useful it is for their needs.
The specialty of its design is the LED light, which makes it a rare model on the market, as you can use it to clean in low-light situations. You can spot the debris in hidden corners to clean them more easily. The 16.4-foot power cord makes this task even less daunting.
Pet owners will be happy with this as the powerful suction will help them get rid of pet hair from their cars entirely. The HEPA filters are made of stainless-steel, which you can clean and wash in the kitchen sink. Being reusable, it will appeal to people seeking eco-friendly products even more.
If you usually find yourself in a non-typical situation, which includes the task of cleaning your car at night, then this best 12V car vacuum cleaner will not disappoint you.
Pros
LED light for night cleaning
Stainless-steel filters
Long power cord
Multiple attachments
Cons
Powered only via the lighter plug
Not for large cars
4. Black+Decker BDH2000PL MAX
If the usual car vacuums still leave dust and debris in the cracks and corners in your car, maybe you will find the ideal solution in the BDH2000PL.
Built for vehicles with many crevices and other hard-to-reach areas, the main specialty of this handheld vacuum cleaner for cars from Black+Decker is its pivoting ability. You can now get the dust out of even the most difficult places, all thanks to the swivel head, which can adjust itself to different surface angles.
The BDH2000PL also comes with other versatile equipment, such as the crevice tool. By using it, you can check and remove all the remaining dust from inaccessible places.
The battery life is long enough for most users due to the lithium-ion batteries, which can produce consistent and excellent suction power for the entire cleaning session. It is designed to charge faster and last longer.
All in all, this portable car vacuum cleaner is a great choice if you are not satisfied with the performance of other products that miss out on the crevices or hidden corners of your car.
Pros
Pivot function
Brush and crevice tool included
Long battery life
Strong and consistent suction
Cons
Need to clean the motor often
Conclusion
There are various factors when it comes to buying a vacuum cleaner for cars.
No one knows better than you about your needs and requirement: whether you need a corded or cordless vacuum, whether you want a model for pet hair or a machine that can clean up wet spills. The garage setup and the mess that you typically have to deal with both contribute much to these requirements.
Vacuum cleaners are useful pieces of equipment, not only for cars but also for other household applications. After choosing a quality model, you no longer need to worry much about issues caused by dust, dirt, and other debris.
We hope you will now have a clearer idea about how the right car vacuum cleaner and how it can benefit you.
____________________________________
Interesting related article: "How to Get a Great Commercial Vacuum Cleaner On a Tight Budget."