The purpose of games is to entertain people but there are certain other things that you can learn while entertaining yourself. Directly or indirectly these games impact our lives either in a positive way or a negative way. But it also depends on the user or a player. 
There are certain games that are quite helpful for those who want to increase their business acumen. Direct or indirectly, these games help you to enhance your decision-making and create new strategies in the field of business. You can play such items on different devise or gaming consoles.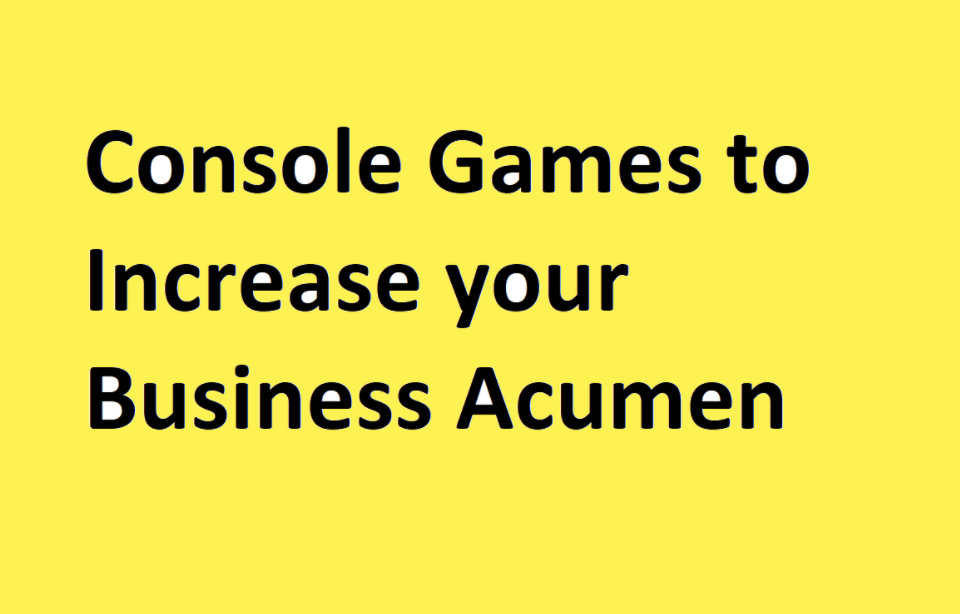 You will find tons of such devices that are specifically designed for gaming purposes. So, you cannot use them for any other task. However, if you are a businessman and want to boost your skills, then try strategy games. They are beneficial for your mental health as well. 
Although there are multiple other categories of games. But in this article, I am going to share a list of the 5 best Console Games to Increase your Business Acumen. In order to know more about such consoles, I would also suggest you visit here.
What is Business Acumen & How to Increase it?
Before moving toward our main topic, it is important to discuss what Business Acumen is and how you can increase it. Because most of you may be familiar with games only and do not know what this term means. Therefore, I am going to explain this term to you. 
Basically, Business acumen is a term that means business skills. There are multiple games and apps that are designed to groom the user in different fields. You might be surprised but it is true that there are multiple kinds of games that you can play and boost your skills in business. 
However, it is quite hard to find such games or apps on the internet. Because these applications are not categorized according to that field. But these are categorized into multiple groups according to the nature and gameplay of the games or apps. So, you need to do lots of research to find such apps.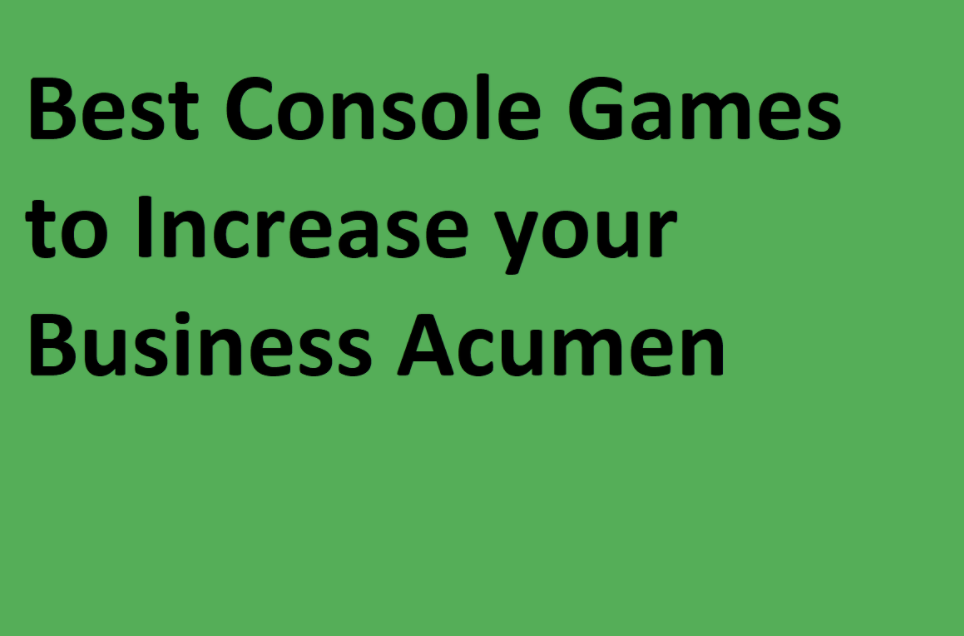 Therefore, I have chosen this topic because there are so many people who are looking for such games. There are very few places where you can get some information or suggestions. One cannot go through all the apps and search whether that is informative and educational or not. 
Because it takes lots of time and data to find any such game that can enhance your gaming skill. But you do not need to worry about that at all. I have gone through so many websites and games. So, in the end, I have found some interesting and useful games for you. 
I m going to share a list of the 5 best games that you cannot only play for fun but also can learn something new. Sharpen your mind and prepare yourself for the new challenges in the future. So, you can check out the list of these games right here below. 
Theme Hospital
Theme Hospital is a gaming app for multiple kinds of devices. In this game, you are supposed to own a hospital and generate revenue as well. You can hire staff and other persons for administration. Hire good doctors and cure patients. You can learn how to manage any institution.
Game Dev Story
There is a game company where you have some game developers. So, you are the main player in this gaming app and are supposed to run or manage that company. However, you can learn a lot about the gaming industry. You can recruit developers and other people. 
Railroad Tycoon II
You are going to become a railroad mogul. You can increase your rank by building better and quality railroads. There are multiple tracks that you are supposed to build. It includes Baltimore, Ohio, and Orient Express. These tracks go through multiple African jungles.
Innov8 BPM Simulator
There are multiple kinds of processes that you are supposed to manage or optimize in the Innov8 BPM Simulator. It is a nice gaming app and offers a great learning opportunity for the players. Through this game, you can boost your knowledge about the business process and management.
Capitalism II
Capitalism II is a game related to the idea or theory of Capitalism. It depicts today's new world order where there is competition between the corporate class. Your single decision can impact your whole business. You can select any product or service and start your business.
You are supposed to manage and process your product as well. Furthermore, you must ensure the quality of a service or a product that you are offering in the game. So, it is quite an amazing game that you can use to enhance your business acumen. 
Final Words
There are hundreds of such games that you can play and have some real fun with. But along with that you can also learn and boost your business skills. So, try these games on your gaming console and then I am sure you will also find them interesting.
---
You may be interested in: The Future of Cloud Gaming