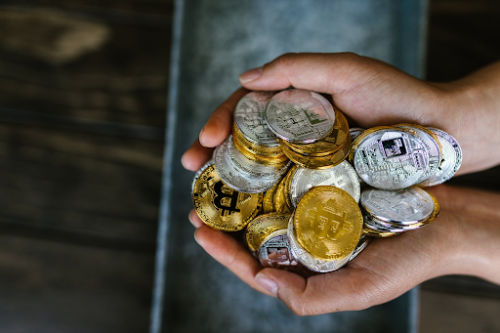 Though hundreds of crypto exchanges are available online, only a few are reliable. If you want a crypto exchange platform with a wide range of altcoins, round-the-clock customer service, timely payment, and first trade, then this article serves you best. Visit the https://allin1bitcoins.com/bitcoin-era/ for more information on bitcoin trading
Besides low fees, these exchanges, like Kudx, have a seamless sign-up process and user-friendly trading interface. Here is a list of the most outstanding exchanges that you should try out.
Binance
Based in Malta with various branches Worldwide, Binance is undoubtedly one of the most credible crypto exchange platforms. Whether you are a beginner or an expert, Binance excels in a user-friendly interface. Users on the platform can choose from a pool of 200 coins available for exchange.
Further, Binance has invested in enhanced security to safeguard client investment. The Secure Asset Fund for Users (SAFU) is one of the key technological innovations used to secure the platform from hackers.
Kraken
Kraken is ranked among the best crypto exchanges in the World of crypto.The platform is not only available across the World but also charges low fees for exchanges. The unique aspect of the platform is that users who trade more enjoy low fees.
However, the fees charged vary depending on the volume of trading within the last 30 days. Additionally, the popularity of Kraken is attributed to the   dark pool feature which facilitates discreet trading.
Coinbase
Coinbase is one of the most popular Bitcoin exchange platforms in the crypto ecosystem. The platform comes in handy with user-friendly features ideal for beginners. Against this backdrop, coinbase has become a perfect choice for users who want to make withdrawals and deposits.
Furthermore, the platform supports the trading of Litecoin, Ethereum, Bitcoin, and many others. Since coinbase was introduced into the crypto market in 2012,it has amassed slightly over 30 million active users.
Bisq
If you are looking for a highly secure crypto exchange platform, Bisq should be on your list. The decentralized crypto exchange platform has servers spread Worldwide, which makes it immune to cyber-attacks. As such, the platform is one of the most secure trading platforms that you should try out.
Coinmama
Coinmama is typically a crypto brokerage platform operating slightly differently from ordinary crypto exchanges. Rather than allow users to purchase coins from other traders, you can only buy coins directly from them. This means no other dealers are allowed to sell coins via coinmama safe from them.
Additionally, users can purchase up to 10 cryptocurrencies and enjoy exceptional customer service. The main outstanding feature about the crypto exchange platform is the live pricing in USD and Euro, which provides transparency.
Bittrex
In terms of security, Bittrex ranks higher than most crypto exchanges available in the crypto ecosystem. The platform has never experienced any security breach concerns, thanks to former Microsoft and blackberry employees who are the pioneers.
Users on the Bittrex platform are entitled to up to 90 percent of the insurance on their investment should anything happen to their funds.
Gemini
The United States-focused crypto exchange platform has put stringent security measures to guarantee the safety of funds on the platform. Besides specializing in trading Bitcoin and Ethereum, it has a user-friendly interface that makes it ideal for both new and expert crypto traders. The main undoing of the platform is that users are required to have personal data. In that case, it may not be a perfect option for users who intend to protect their data.
Final Thoughts
Though hundreds of exchange platforms exist online, it may not be easy to identify a credible crypto exchange. This article, therefore, offers insight into some of the safest exchanges that are not only secure but enjoy considerable trust among crypto traders.
---
Interesting Related Article: "Beginner's Guide in Securing Your Cryptocurrency"